"No Cryptocurrency Ban," Says Indian's Minister of State for Finance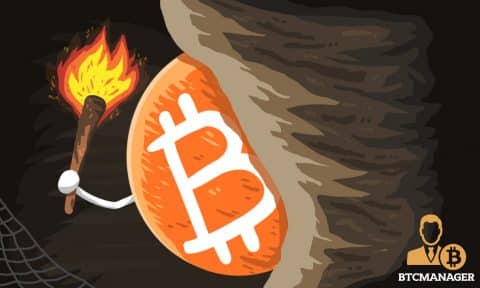 In the past months, there have been rumours about an imminent bitcoin ban in India. However, a government official recently stated that there were no plans to ban bitcoin or any cryptocurrency in the country as revealed in a July 16, 2019, Q&A with the nations Minister of Finance & Corporate Affairs, Anurag Thakur. 
Ban Speculation Dismissed
CEO and founder of Indian cryptocurrency exchange, WazirX, Nischal Shetty, who has been leading the campaign for crypto regulations in India on Twitter, recently tweeted that India hasn't decided on crypto regulations and the government was taking necessary steps.
Breaking: Here's some clarity by Mr. @ianuragthakur answering questions about Crypto Regulations in India

Important to note that India still hasn't decided Crypto regulations and is taking careful steps forward 👍#IndiaWantsCrypto https://t.co/pWbrw4Bhs6

— Nischal (Shardeum) ⚡️ (@NischalShetty) July 18, 2019
At a recent parliamentary session of the Rajya Sabha, the upper house of India's parliament, Dharmapuri Srinivas asked the Minister of State for Finance, Anurag Thakur a couple of questions regarding the state of virtual currency in the country. 
One of such crucial questions was whether the government banned digital currency in the country, to which Thakur replied "no". Also, Srinivas asked if there were any penalties for individuals carrying our digital currency activities. 
In response to this question, the Minister of State for Finance said:
"Presently, there is no separate law for dealing with issues relating to cryptocurrencies. Further, in view of the risks and dangers associated with cryptocurrencies, Government and RBI have been issuing advisories, press releases, and circulars to the public."
Thakur's statements are contrary to speculations about an impending crypto ban. In June 2019, there was a draft bill reportedly from the Ministry of State for Finance, which talked about banning crypto. But the draft did not come from the said Ministry.
 Regulate Crypto, Not Ban
In April 2019, <i>BTCManager</i> reported that the Indian government was considering placing a blanket ban on cryptocurrencies. A draft bill was circulated to various ministries whose feedback could determine the state of crypto in the country.
However, CEO of Zebpay – one of the crypto exchanges to leave India – Ajeet Khurana, was positive that a digital currency ban was unlikely. According to Khurana, the government and regulators might be sceptical about bitcoin and other digital currencies, but there were no definite statements about a blanket ban. 
The RBI ban and India's continual delay in regulating the sector have led to some exchanges leaving the country in favour of friendlier crypto jurisdictions. 
While Anurag Thakur's statement might come as a relief to crypto proponents in India, the greatest win for the crypto community, however, would be when India finally regulates the cryptocurrency industry.