Northern Data's Year-To-Date Report Indicates Significant Growth in Mining Capacities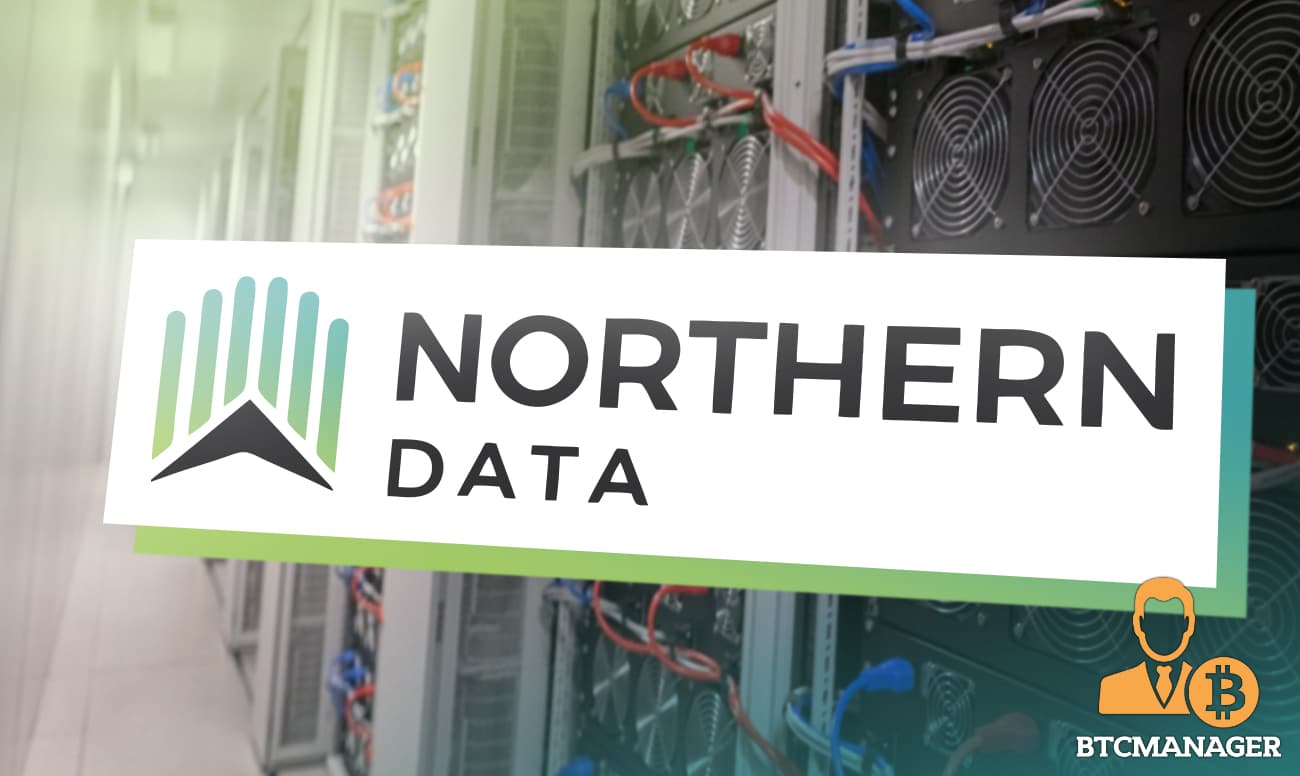 The leading value generator for HPC infrastructure solutions, Northern Data AG has released its year-to-date operations encompassing 2021. The report showcased how the company's revenues hit over 200 million euros. Aroosh Thillainathan, the company's CEO, mentioned that he is thrilled by the company's progress. Notably, the report marks the first after Northern Data acquired Bitfield and Decentric.
The update serves to update shareholders on the company's financial year in 2021. Northern Data earned nearly EUR 130 million in EBTIDA and EUR 220 million in revenue. According to the CEO, high-performance processing power is the key to the company's success. He stated that they would continue to increase ASIC miners following their previous strategy.
Northern Data expands its operation
Based on the report, the firm's altcoin account is performing well. So far this year, its GPU population has totaled 223,000 units. The number of GPUs had increased by 200,000 since August when it stood at 120,000 units. It represents a rise of 186 percent in the number of miners.
Northern Data also witnessed a significant boost in the amount of ETH it received and hashing power. Its profits climbed from 3,110 ETH in August to 20,812 ETH by November. Hence, the holding has increased by 670 percent.
With more miners on the net, the amount of hashing power rose as well. It began in August at 6.8 TH and finished in November at 12.7 TH dedicated to the Ethereum blockchain. 
Furthermore, Northern Data added 2,000 new ASICs miners to its portfolio in November. According to the report, Northern Data's ASICs will constitute 15% of the expected 110,000 operating miners by the end of 2022. 
In 2021, the firm generated 466 BTC so far. 405 BTC were allocated to its account, while 61 BTC were allocated to third parties. Furthermore, the figure has risen in lockstep with the number of miners.
Furthermore, the data links increased BTC production to a rising hash rate. The result was 1.7 EH based on the YTD hash rate statistics. Since September, the measure has been steadily rising when it stood at 0.8 EH.
Providing High-Performance Computing Infrastructure
Northern Data is a well-known provider of high-performance computing infrastructure solutions. A few weeks earlier, it spent EUR 365 million acquiring another Bitcoin mining operation, Decentric Europe. In September, it spent EUR 400 million for Bitfield NV, another Bitcoin mining company. The Frankfurt-based firm has an excellent environmental, social, and governance (ESG) profile.
Meanwhile, Northern Data Group now runs custom large-scale data centers. It also facilitates patented transportable high-performance data centers for unrivaled site selection flexibility, employing over 200 workers across seven countries.