Norway: Central Bank Announced Plans to Begin Testing CBDC Solutions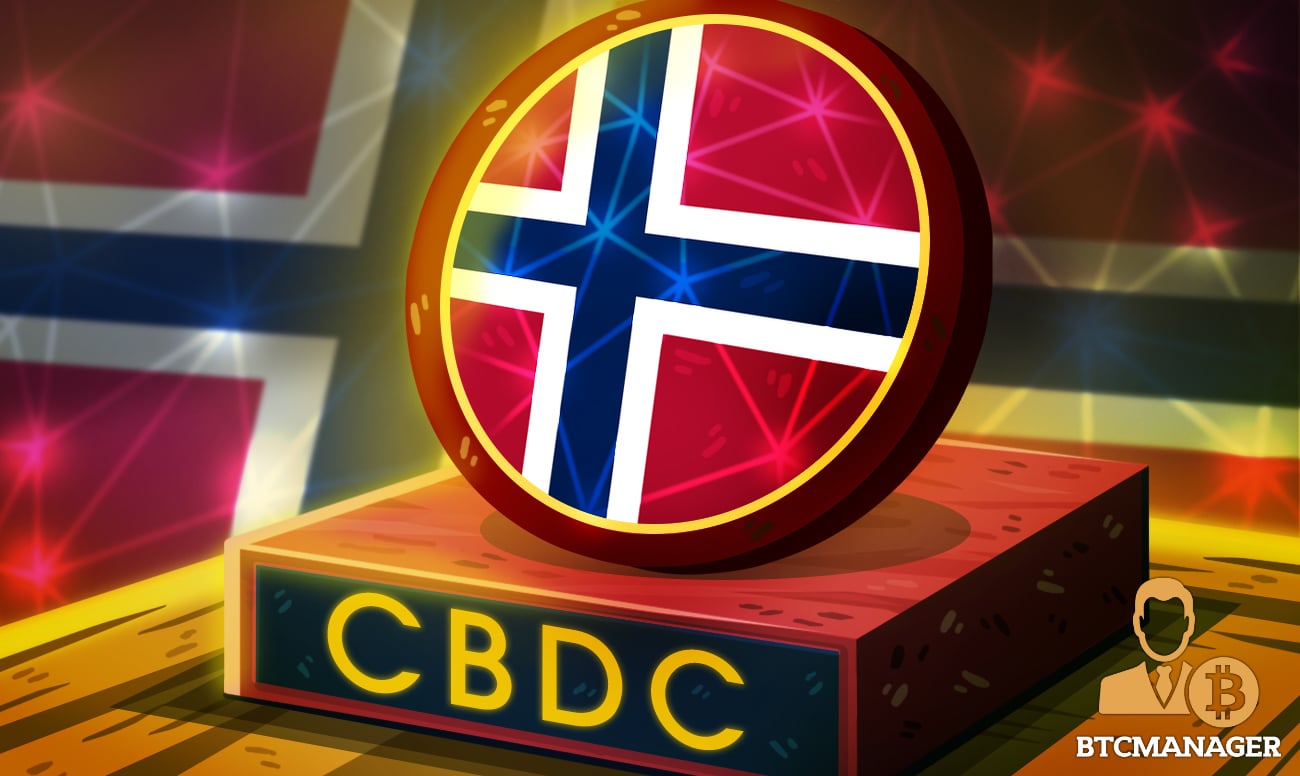 Norway's central bank could be the next to join the CBDC race.
Norges Bank Working on CBDC
According to a report by Ledger Insights published on April 23, Norway's central bank – Norges Bank – announced that its working group for CBDC has commenced exploring technical solutions for a functional CBDC.
Notably, although Norway is part of the European Union, it is outside of the purview of the eurozone and, akin to Sweden, maintains its own currency dubbed the Norwegian krone.
For the uninitiated, Norway has been exploring the idea of launching an official CBDC to keep up with the age of digitization. In fact, Norway is among the top countries in terms of least cash usage across the world.
However, until now research into a Norwegian CBDC was not particularly intense as previously reported by BTCManager.
"Central bank cash provides the payment system with a number of important attributes that may be relevant to retain and develop further by issuing a CBDC. Additional knowledge is necessary for us to be able to decide whether issuing a CBDC is appropriate", said Governor Øystein Olsen.
Further, the Norwegian central bank also published a white paper about its third phase CBDC explorations and requested feedback by June 25, 2021. The current fourth phase of exploration is expected to last up to two years and will come up with a decision on a preferred solution for further testing.
For research purposes, Norway is estimating the penetration of a CBDC at a meagre 3 percent of its GDP.
Two Routes for CBDC
In its research paper, the Norwegian central bank highlighted two major potential routes for the CBDC's launch.
The first route is a ledger-based tokenized money while the alternative route is an account-based solution that shares several characteristics with e-money. While the final route is yet to be zeroed in, regardless of the route chosen, the bank highlighted the need to be "DLT compliant."
In related news, BTCManager informed its audience how the Swedish central bank chief is banking on e-krona in a push for CBDCs.
Similarly, on April 19 BTCManager reported that the Bank of England and Her Majesty's Treasury have jointly created a task force to develop the U.K.'s CBDC.