Norway: Seafood Producers Tap IBM Blockchain for Supply Chain Traceability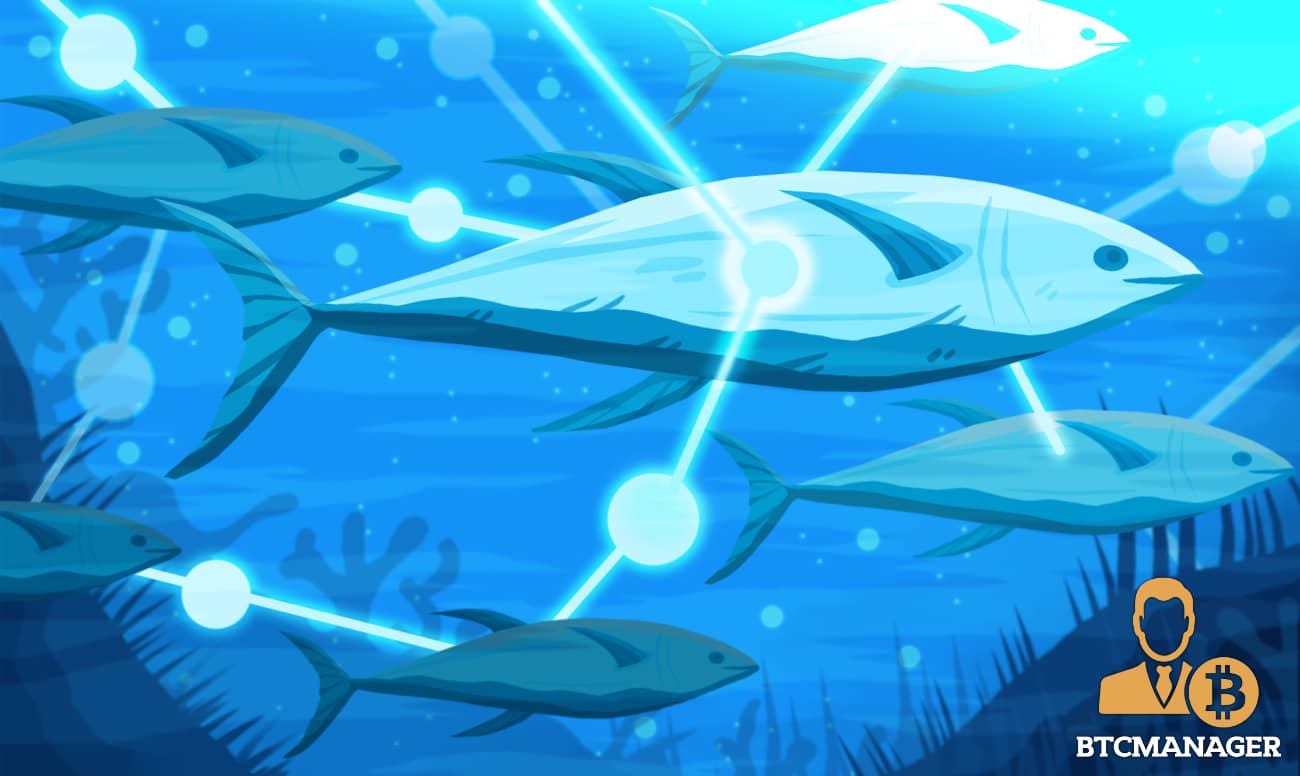 In a recent press release, tech juggernaut IBM, and Sjømatbedriftene, the Norwegian Seafood Association, announced a cross-industry collaboration that leverages blockchain technology to share supply chain data throughout Norway's seafood industry to provide safer, better seafood to consumers across the world.
Tracking the Journey from Sea to Table
The partnership between IBM and Sjømatbedriftene will help inculcate better trust among the Norwegian seafood consumers as they'll be able to easily track the journey of their purchase across its supply chain.
Kvarøy Arctic, a member of Sjømatbedriftene, and a leading provider of the natural sea farmed salmon is poised to deliver products to leading retailers in the U.S. and Canada via distributed ledger technology (DLT).
Similarly, another company called BioMar – a popular high-grade fish feed provider – has joined the DLT network to enable Nordic seafood firms to share insight into the origin and quality of seafood as fish feed.
Alf-Gøran Knutsen, CEO, Kvarøy Arctic, believes that it's vital for the consumers to not only be assured of the safety of the food but also aware of the fact that it's produced sustainably and healthily.
"Blockchain lets us share the fish's journey from the ocean to the store. This is now more timely than ever, as consumers want more information about where the food they eat comes from," said Knutsen.
In the same vein, Robert Eriksson, CEO, Norwegian Seafood Association, noted that DLT will increase the competitive edge of the seafood industry. He said:
"Norwegian seafood is known for its quality. Yet we still cannot trace where the fish came from, how it was grown, or how it was stored. This creates the potential for fraud and food waste. Blockchain can help eliminate these problems with a transparent, accountable record of where each fish came from. We believe that this is only the start of something that will mean a great deal for the industry by creating more sustainable food production, which in turn will increase the return for producers."
Creating a "Single Version of Truth"
According to the press release, blockchain can help seafood companies create a "single version of truth" about the journey of products along the supply chain, consequently, offering customers a greater degree of transparency and security concerning the provenance of their purchase.
Notably, the private version of the blockchain solution captures all relevant data, including catch location, time, shipping updates, custom clearance, and even temperature of the seafood. This way, the offering would also mitigate the potential for fraud and food waste via a transparent, accountable record of where each fish came from.
Blockchain's potential for disrupting the existing fragmented and opaque global supply chain infrastructure is well-known.
In recent news, BTCManager reported that Cardano (ADA) founding member EMURGO had joined the Trace Alliance to develop enterprise-geared supply chain management blockchain solutions.