Norwegian Seafood Giant Kvarøy Arctic Joins IBM Food Trust Blockchain Network for Better Traceability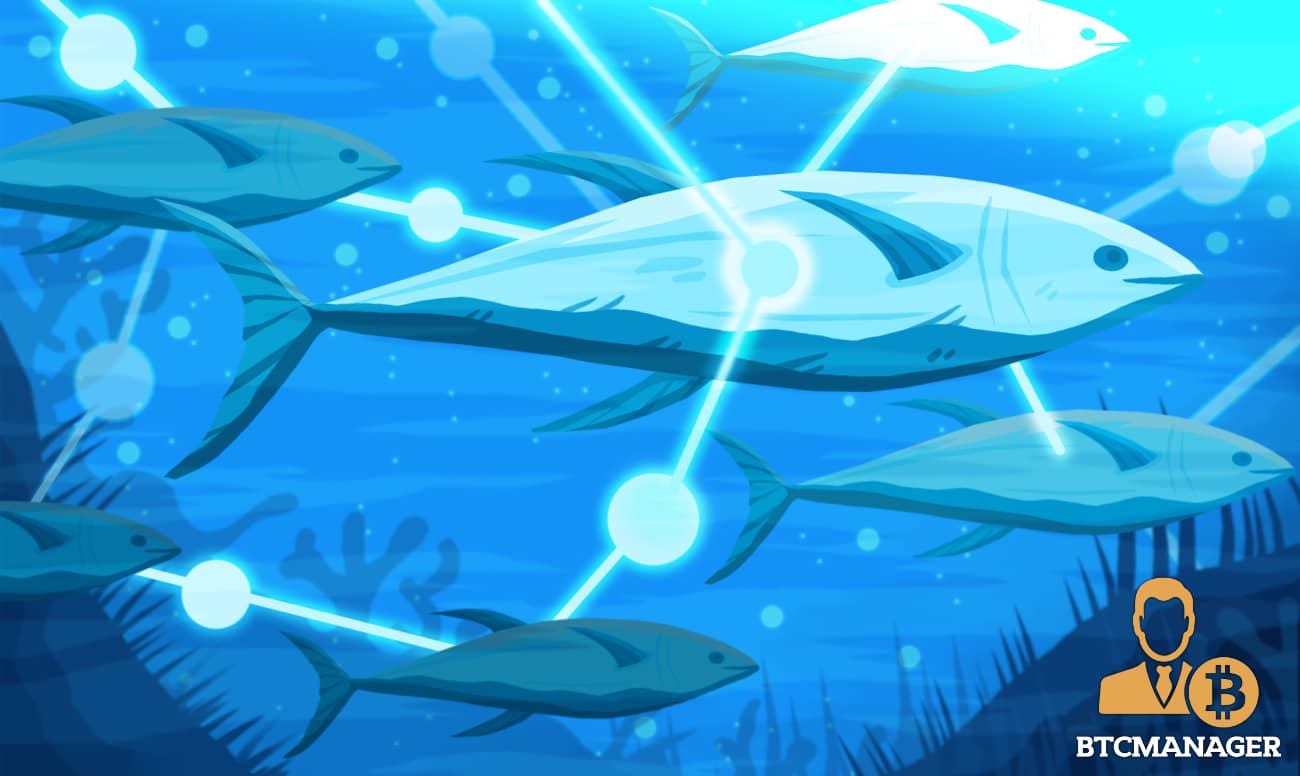 Norwegian seafood producer Kvarøy Arctic today announced that it had joined IBM's blockchain-based Food Trust. The partnership will enable Kvarøy Arctic to track its farmed Arctic salmon along the supply chain, Forbes reports, June 4, 2020.
Kvarøy Arctic Joins the IBM Food Trust
In a bid to leverage the benefits of distributed ledger technology (DLT) to enhance the transparency of its supply chain, Norway-based seafood producer Kvarøy Arctic has joined the IBM Food Trust.
For the uninitiated, the IBM Food Trust wants to mitigate rampant frauds and mislabelling practices in the food supply chain space. The initiative seeks to use blockchain technology to offer reliable data on food to its users.
By joining the blockchain-powered supply chain initiative, Kvarøy Arctic will be able to track its produce all along the supply chain from its point of origin to the customer. Notably, according to a recent study by Oceana.org, one in three seafood products in Norway is mislabelled. What the customer pays for at the supermarket might not necessarily be what they wanted in the first place.
Joining IBM's Food Trust allows various stakeholders along the supply chain, including Kvarøy Arctic's corporate customers – such as the Whole Foods Market stores across the U.S. and Canada – and several restaurants to track the entire history of the fish by scanning a QR code.
Similarly, consumers will be able to view the relevant farms' pictures and videos and get information about the farming practice deployed by Kvarøy Arctic. What's more, IBM's DLT-enabled solution enables consumers to check the quality of the feed given to the salmon.
Commenting on the development, Alf-Gøran Knutsen, CEO, Kvarøy Arctic, remarked:
"Blockchain is the future when it comes to ending fraud in the seafood industry. It is a level of transparency that shows our dedication to being the best of the best."
Adding:
"The technology tracks a level of detail that helps us reduce food waste so we can feed more people in the world."
Blockchain Solutions Used for Food Traceability
An increasing number of DLT-based solutions are being used by food companies worldwide to track the supply chain journey of their products.
Last year, BTCManager reported that an Indian consortium of food companies had allied with tech giants to make the beverages and food supply chain less opaque.