NOWPayments Review – An Easy to Integrate Crypto Payment Gateway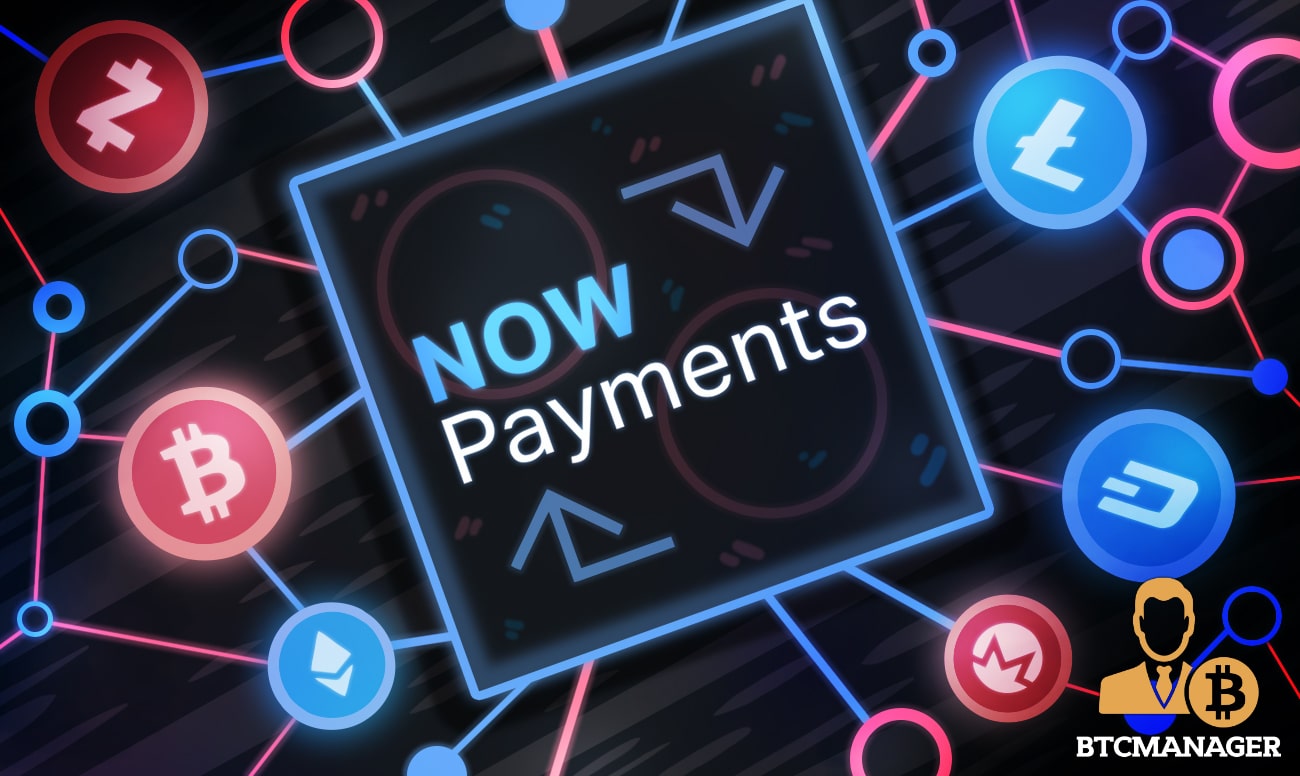 NOWPayments is a custody-free cryptocurrency payment processor that simplifies the process of accepting and making crypto payments from all across the world.
In this Altcoin Explorer, we deep dive into NOWPayments, a cryptocurrency payment gateway that allows merchants to seamlessly accept and make payments in cryptocurrencies such as Bitcoin, Ethereum, Litecoin, and fiat-pegged stablecoins.
NOWPayments.io Review: How to Integrate?
NOWPayments describes itself as the easiest way to accept cryptocurrency payments, and it is hard to argue otherwise.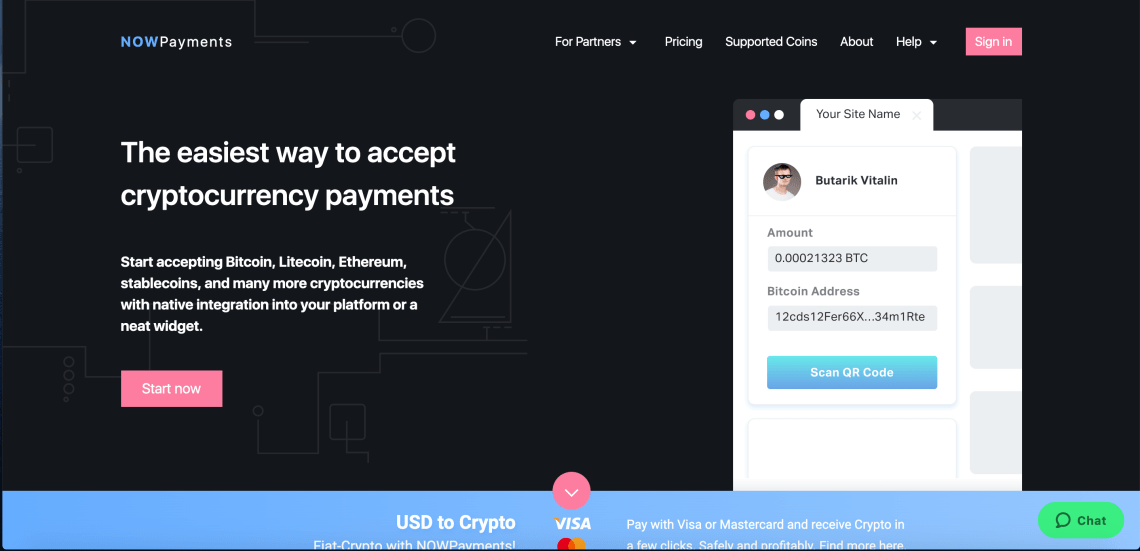 Established by leading cryptocurrency exchange service ChangeNOW in 2019, NOWPayments has quickly cemented itself as the go-to cryptocurrency payment gateway with rich user experience.
Integration via API
With a sleek and intuitive user-interface, NOWPayments provides a simple, hassle-free, and secure API that can be integrated into any platform to enable crypto payments and receipts. The process of integrating NOWPayments into a platform is quite simple, as explained below.

Steps to Integrate NOWPayments API
To enjoy the benefits of NOWPayments.io API, users are required to follow the given steps:
1) Sign-up at NOWPayments.io with your email and set up an account after email verification
2) Sign-in to your NOWPayments account and access the Dashboard page
3) Click on the "Add new key" button and save the API key displayed
4) Access the digital wallet to withdraw funds on "Outcome wallet" page
5) You can now use the API to accept and send crypto payments
In addition to the API, NOWPayments can be integrated in several other ways.
Integration via Widget and Buttons
For instance, the NOWPayments widget is an easy way to integrate the crypto gateway service on the platform. Just copy a small source code and paste it to your web page, and you're good to go.
Once integrated, the widget can be used for a variety of purposes including accepting quick donations in more than 50 cryptocurrencies. Additionally, the donation does not even require the users to leave the page as the widget allows them to pay from right where they are.
Similarly, users can also integrate NOWPayments via buttons.
Notably, the donation button can be placed anywhere on the website. Whenever a user clicks on the but, they will be redirected to the exact page where they can donate.

Additional Merchant Integration Options
In addition to the aforementioned integration options, NOWPayments offers several platform-specific plug-ins to cater to merchants' business needs.
WooCommerce Integration
For instance, the WooCommerce plug-in equips merchants with their stores on WordPress to start accepting cryptocurrency payments with ease. It also takes care of the discrepancy in cryptocurrencies, courtesy of ChangeNOW's auto-conversion feature.
This means that if a merchant only accepts payments in BTC and the customer wants to pay in ETH, then the NOWPayment plug-in's auto-conversion feature will automatically convert the incoming ETH into BTC and deposit it to the merchant's wallet.
WHMCS Integration
Similar to the WooCommerce plugin, if a user's web store is built on the WHMCS marketplace, then they can choose to integrate NOWPayments crypto payments services via the WHMCS plugin.
Magento 2 Integration
NOWPayments offers the Magento 2 plugin that can be utilized to enable your web store to accept and send crypto payments. To use this plugin, users are required to login to the Magento Admin page and configure the payment method.
After entering the correct API Key and IPN secret key, users can start receiving crypto payments on their platform. You can learn more about the Magento 2 plugin here.
OpenCart Integration
Users that operate their platform on the OpenCart management system can utilize the OpenCart plug-in to permit crypto payments. Interested users can go through the detailed steps for OpenCart plug-in integration here.
Integration via Instant Payments Notifications

NOWPayments provides another simple to use method of integration in the form of Instant Payments Notifications (IPS).
IPS feature keeps the sellers in the loop of the current state of the transaction. Whenever there is a change in the status of the transaction, IPS notifies the involved parties to ensure that all are on the same page.
Myriad Features of NOWPayments
NOWPayments understands the several bottlenecks hindering the mainstream adoption of cryptocurrencies as a viable medium of payments and, therefore, focuses on making the crypto user experience as seamless as possible.
To ensure that its users enjoy a smooth crypto experience, NOWPayments provides a swathe of cutting-edge features.
Automatic Coin Conversion
Cryptocurrencies are volatile. Therefore, to protect users from the wild price swings, NOWPayments leverages ChangeNOW's auto coin conversion mechanism to provide the option to convert cryptocurrencies into fiat-pegged stablecoins, ensuring that users can transact in crypto without worrying about its price.
Rapid Withdrawals
It is essential to have quick access to currencies that are volatile to ensure users do not lose out on their transactional gains due to unanticipated price fluctuations.
Keeping this in mind, NOWPayments offers instant crypto payment withdrawals to all its users. As soon as a payment arrives, it is instantly transferred to the users' secure personal wallet where they can access their funds.
Unparalleled Security
Speaking of wallets, NOWPayments gives utmost priority to the safety of its users' funds.
To that effect, NOWPayments has developed itself into a custody-free service. All payments received by a user are instantly converted into crypto and sent to a wallet that only the user has access to. Not even NOWPayments can access these wallets.
24 Hour Payment Window
The cryptocurrency market is round the clock market, and it only makes sense for services that operate in this space to cater to their clients' needs 24/7.
NOWPayments ensures this through its 24-hour payment window that essentially allows users to complete transactions up to 24 hours after creating a payment.
Further, keeping in mind the need for rapid settlements for cryptocurrencies, NOWPayments provides instant transaction speeds. NOWPayments ensures the payment and receipt of funds is settled in as less as 5 minutes, faster than anywhere else in the world.
24/7 Support
At the same time, NOWPayments also provides continuous 24/7 customer care support to address any issues that its customers might face unexpectedly.
Users can contact NOWPayments support heroes at [email protected].
Support for Over 50 Cryptocurrencies and Counting
At the time of writing, NOWPayments supports more than 50 cryptocurrencies and continues to add more cryptocurrencies to its catalog regularly.
Some of the most prominent cryptocurrencies supported by NOWPayments include Bitcoin, Ethereum, Litecoin, Bitcoin Cash, and BinanceCoin, among several others.
Besides, NOWPayments also supports a wide variety of stablecoins such as USDT, GUSD, BUSD, PAX, and TUSD for users who'd want to enjoy the benefits of cryptocurrencies without the volatility.
NOWPayments Invoice
Recently, NOWPayments introduced the multi-utility Invoice feature that makes the user's platform look more sophisticated and polished and promotes operational efficiency.
The Invoice feature simplifies the payment process in that it doesn't require the user to share their wallet address or the exact sum to be paid. Rather, with convenience at its core, Invoice allows users to make crypto transactions by only specifying a small sum, a description, and the type of currency.
In addition, Invoice helps users to make immediate payments with just a single click, thereby saving time for both the clients and the recipients. Invoice also allows users to keep a record of their past transactions to track the movement of their funds and help with taxation. To learn more about how to integrate Invoice into your platform, click here.
Competitive Transaction Fee
Crypto transaction processing fees can, over time, make a significant dent in user's pockets, thereby discouraging them from embracing crypto as a viable medium of payment. NOWPayments fixes this.
NOWPayments introduces an innovative approach to tackle the transaction fees.
If a user's monthly asset flow in BTC terms crosses a certain threshold, then NOWPayment would offer that user with a smaller fee. What's more, if a user reaches the target volume toward the end of the month, NOWPayments will pay them a rebate adjusted for the fee difference.
In a nutshell, the higher the transaction volume incurred by a user, the smaller the transaction fee that they would have to pay.
The following infographic sheds light on the specifics of the fee discount offered by NOWPayments.

Strong Backing from Partners
A primary concern among those looking to enter the cryptocurrency space is that of legitimacy. Indeed, the numerous scams and Ponzi schemes in the industry have slightly marred its public image.
This begs the question, is NOWPayments legit?
To answer it, NOWPayments is a highly-reputed and trusted name in the industry which enjoys tremendous goodwill among its users. NOWPayments has numerous impactful partners including Travala.com, and Guarda Wallet, among others, which is a testimony to the platform's legitimacy.

Final Thoughts
Concluding, NOWPayments addresses and fixes several of the major obstacles hindering the wider use of cryptocurrencies among businesses.
NOWPayments not only ensures the protection of users from the notorious price swings observed in cryptocurrencies but also benefits them by offering a battle-hardened and time-tested crypto integration solution that can be deployed without any hassle.
NOWPayments' minuscule transaction fee, coupled with its plethora of robust features, provides an excellent opportunity for any business interested in readying itself for tomorrow's cryptocurrency-driven economy.