Oasis (ROSE) Launches Cobalt Upgrade to Offer User Robust DeFi Capabilities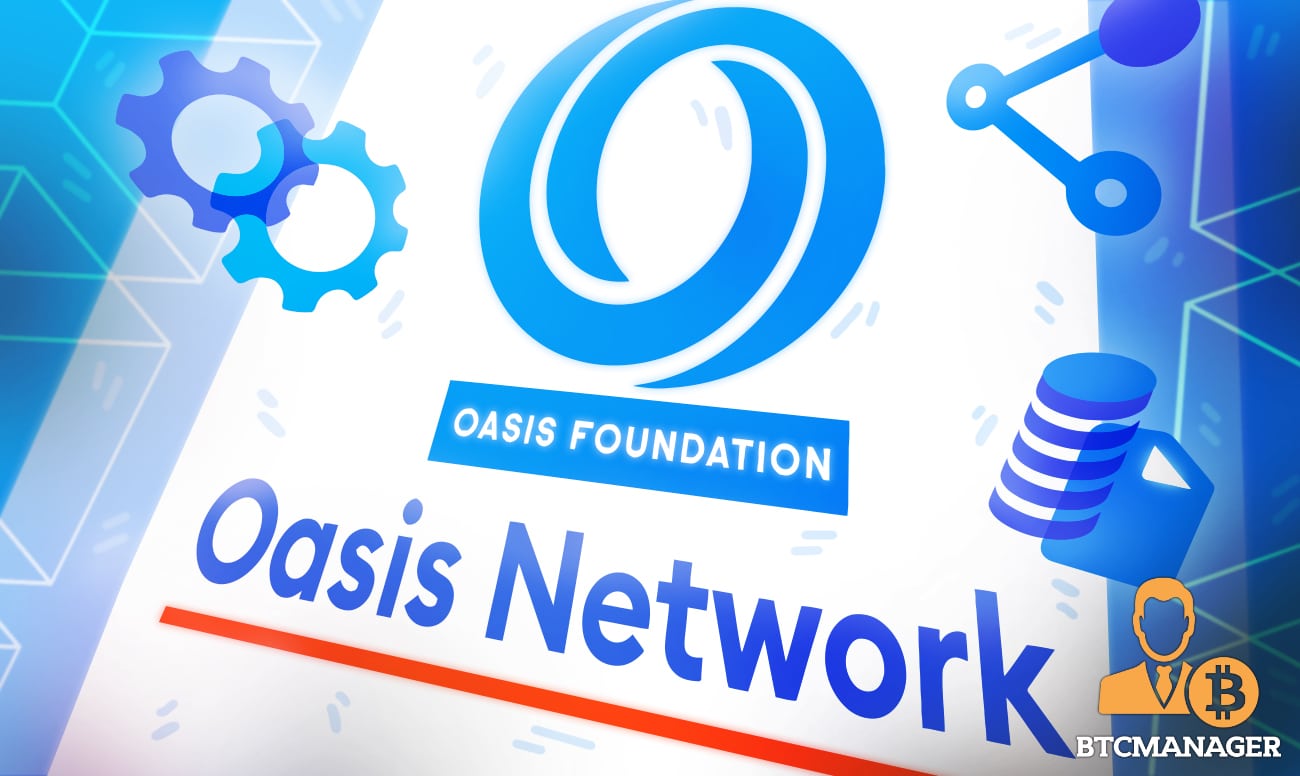 Oasis (ROSE) distributed ledger technology (DLT) project has announced the successful roll-out of the Cobalt upgrade. The team says Cobalt comes with several important features and network enhancements, including improved security, performance, and strengthened governance mechanisms, according to a blog post on April 28, 2021.
Oasis (ROSE) Completes First Upgrade
Oasis Network (ROSE), a privacy-enabled blockchain network for decentralized finance (DeFi) and a responsible data economy, has reached another significant milestone in its existence, as it has now successfully completed its first mainnet upgrade dubbed Cobalt.
As stated in its blog post, the Cobalt upgrade is entirely developer-ready, providing blockchain devs with more powerful tools that will enable them to create robust decentralized applications and everyday users, on the other hand, will have more control over the network.
Named Cobalt by the Oasis community via a voting process, the team says the Cobalt upgrade brings stronger security to the network, improved performance, more decentralization, and strengthened governance mechanisms.
Oasis wrote:
"Codenamed Cobalt, the first major mainnet upgrade marks an important milestone for the Oasis network, as it sets the foundation for unlocking the network's full decentralized finance (DeFi) capabilities." 
Exciting New Features 
Notably, the team has made it clear that Cobalt ushers in several enhancements into the network, including the "Light Clients and Checkpoint Sync" feature, which hastens the bootstrapping of new network nodes, Random Beacon Support, whose key goal is to secure ParaTimes, and On-Chain governance is now live on Oasis, to make it easier for members of the ecosystem to submit proposals and vote on key matters.
For the uninitiated, ParaTime is a high-performance and privacy-enabled scalability mechanism used by the network to process thousands of smart contracts transactions per second. The Oasis ParaTime went live on mainnet earlier in March 2021, with full support for Ethereum Virtual Machine and Solidity.
What's more, the team says the Cobalt upgrade will also increase Oasis' validator pool from 80 to 100, bringing more security to the Oasis Consensus Layer, while also increasing decentralization.
That's not all, Oasis says developers can now enjoy a more robust decentralized application (dApp) creation environment via the Oasis-Eth ParaTime, which offers users 99 percent lower transaction fees than Ethereum. 
At press time, the price of Oasis native crypto, ROSE, sits at $0.1557, with a market cap of $235.99 million, as seen on CoinMarketCap.