OnChain Custodian Optimizes IBM's SAFE Crypto Custody Platform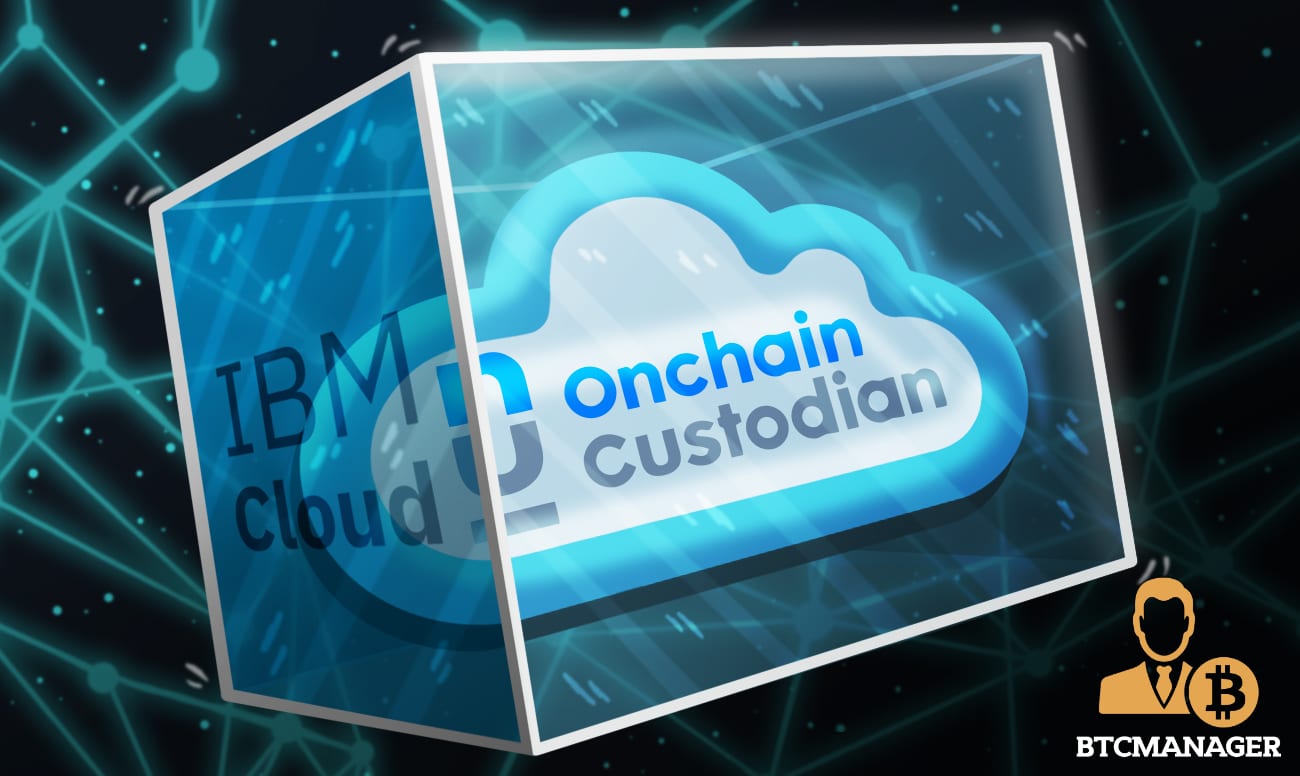 According to a report by The Block published on March 3, 2020, Singapore-based digital asset custodian Onchain Custodian, has released an optimized version of IBM's crypto custody platform called SAFE.
OnChain Custodian Delivers Enhanced SAFE Platform
Competition in the market for cryptocurrency custody has been relatively sparse compared to cryptocurrency mining and other facets of the digital currency industry.
As recently stated by accounting and auditing giant KPMG, there's a tremendous opportunity for digital asset custody businesses to flourish in the industry if they're able to provide custody solutions that abide by regulatory KYC and AML measures.
On that tangent, on March 3, OnChain Custodian, the Singapore-based digital asset custody firm has released an optimized version of IBM's SAFE digital asset custody platform with integration to the tamper-resistant nature of IBM Cloud Hyper Protect Crypto Services. Notably, this integration will ensure sufficient security, operational efficiency, and risk management for crypto assets held by the digital asset custodian.
It's worth highlighting that the IBM Cloud Hyper Protect Crypto Services is the industry's first and only FIPS 140-2 Level 4 certified Hardware Security Model (HSM) available in the public cloud. This means that only OnChain Custodian – responding to an authenticated customer instruction – can have access to digital asset keys.
Commenting on the development, Da Hongfei, OnChain Custodian's Chair of Board, said:
"Since our debut, we have been relentlessly growing our customer base and open finance service offering with our curated partners. With our enhanced custody solution now live, Onchain Custodian is ready to expand further. We are looking for strategical investors to accelerate our scaling."
Similar sentiments were echoed by Rohit Badlaney, Director, IBM Z. He said:
"By taking advantage of IBM Cloud™ Hyper Protect Services, Onchain Custodian can build a highly resilient and secure cloud-based solution that digital asset custody deserves. Supporting custodians like Onchain Custodian is an ideal use case for IBM Cloud™ Hyper Protect Services."
Crypto Custody Space Getting Increasingly Popular
As with every other industry, the crypto custody space, although, currently sparsely populated, will definitely attract more attention as an increasing number of firms enter the space in anticipation of long-term supernormal profits.
In recent news, BTCManager reported in January 2020 how five lawmakers from the U.S. state of Hawaii had introduced a bill that seeks to enable commercial banks to provide custody for cryptocurrencies.