Ondo Finance and Oasys Games Raising Funds, Voyager Runs Bankrupt, Central African Republic Launches Native Crypto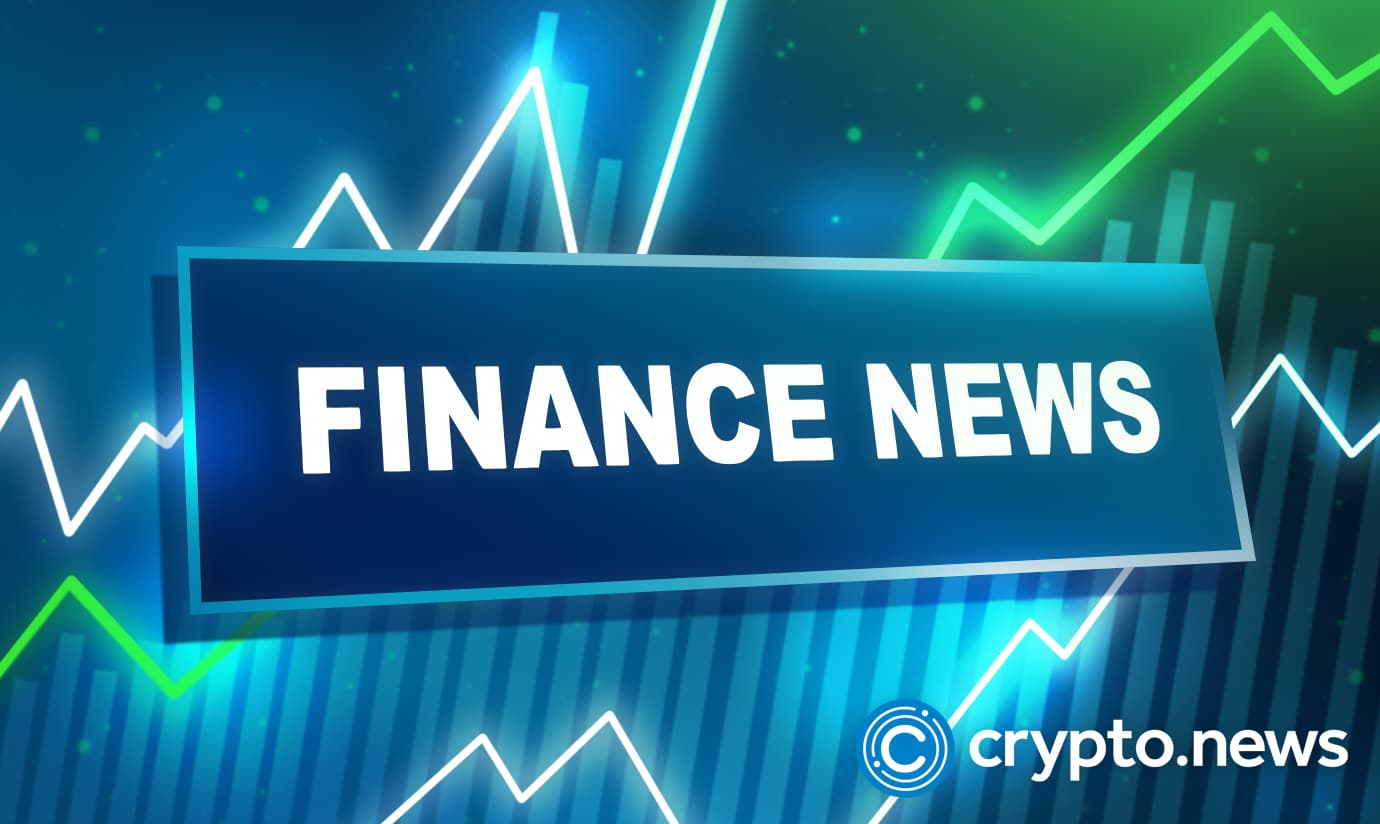 Fundraising continues with Ondo Finance and Oasys Games announcing successful rounds. Voyager files for bankruptcy and Singapore appears set on imposing sanctions to crypto trading.
Ondo Finance Raises $10 Million in Funding Round
Ondo Finance, a Defi protocol, announced a successful funding round that raised $10 million. According to recent reports, the decentralized protocol raised funds after completing a funding round via Coinlist. In a Twitter Thread, Ondo Finance said:
"We are excited to announce the sale of ONDO tokens via @CoinList to over 18,000 purchasers. Over $10MM was raised via the sale across two tranches at a weighted average network valuation of $525MM."
While over 18 thousand people bought the ONDO token in the sale round, "Over 4,000 network participants were given access to CoinList's "Priority Queue" based on their participation in, and contribution to, the Ondo community."
Earlier this year, Ondo raised around $20 million in a funding round and $4 million last year. Allman, the network's co-founder, said:
"Like a traditional investment bank, Ondo aims to be a hub matching those who have capital with those who need it through the creation of customized financial products that organizations can offer to investors."
Oasys Games Raises $20 Million
The Oasys Games network announced a successful funding round that raised $20 million. According to their Twitter thread, this funding round was led by Republic Capital. The Oasys tweet reads;
"Oasys successfully completed a private token sale round of USD20 million led by Republic Capital, blockchain financing and investment platform, with participation by other renowned investors… With the participation of notable investors such as Jump Crypto, Crypto.com, Huobi, Kucoin, Gate.io, Bitbank, and Mirana Ventures."
Oasys is a gaming network combining web-3 and other traditional companies. Its "building a global game alliance involving traditional gaming companies, web3 companies, crypto-native gaming ecosystem builders, etc. We will continue working to build the stronger blockchain gaming ecosystem to bring mass adoption to reality going forward!"
Voyager Files for Bankruptcy
On Wednesday, Voyager Digital filed for bankruptcy, citing the recent slump in the crypto markets. A few days ago, Voyager Digital issued a default notice to Three Arrows Capital which failed to pay crypto loans amounting to $650 million.
The CEO of Voyager, Stephen Ehrlich, noted in a statement that
"The prolonged volatility and contagion in the crypto markets over the past few months, and the default of Three Arrows Capital on a loan from the company's subsidiary, Voyager Digital, LLC, require us to take deliberate and decisive action now."
The network filed for chapter 11 bankruptcy, noting that they have around 100k creditors. Moreover, the network held about $1 billion and $10 billion in assets, with an equal value of liabilities.
"This comprehensive reorganization is the best way to protect assets on the platform and maximize value for all stakeholders, including customers… Voyager's platform was built to empower investors by providing access to crypto asset trading with simplicity, speed, liquidity, and transparency."
Singapore Could Impose Sanctions on Crypto Trading
Singapore's Monetary Authority(MAS) minister, Murali Shanmugaratnam, just recently told the parliament plans to impose more restrictions on crypto trading. Murali was asked if the MAS "intends to implement further restrictions on cryptocurrency trading platforms." The minister noted that the central bank already has plans to add more crypto-focused restrictions like "placing limits on retail participation, and rules on the use of leverage when transacting in cryptocurrencies."
Since 2017, the Central Bank of Singapore "has consistently warned that cryptocurrencies are not suitable investments for the retail public." The central bank set restrictions on "the marketing and advertising of cryptocurrency services in public areas, and disallow cryptocurrency trading being portrayed in a manner that trivializes its risks."
Central African Republic (CAR) Launches Crypto Coin
After their recent acceptance of BTC as a native coin, recent reports indicate that CAR is launching its native crypto coin. The country's president, Faustin-Archange Touadera, said that crypto assets are an alternative to fiat currency.
Reports indicate that the country just launched the Sango coin, a new generation currency for CAR backed by BTC.
However, many crypto enthusiasts were not impressed by the news. David da Silva Rosa recently noted that the central African Republic president is "promoting questionable projects."
E-Money, another user said:
"You screwed up now man. Why say you adopt bitcoin [and] then try to build your sh*tcoin? It will fail like the rest."