One River Files for a Carbon-Neutral Bitcoin ETF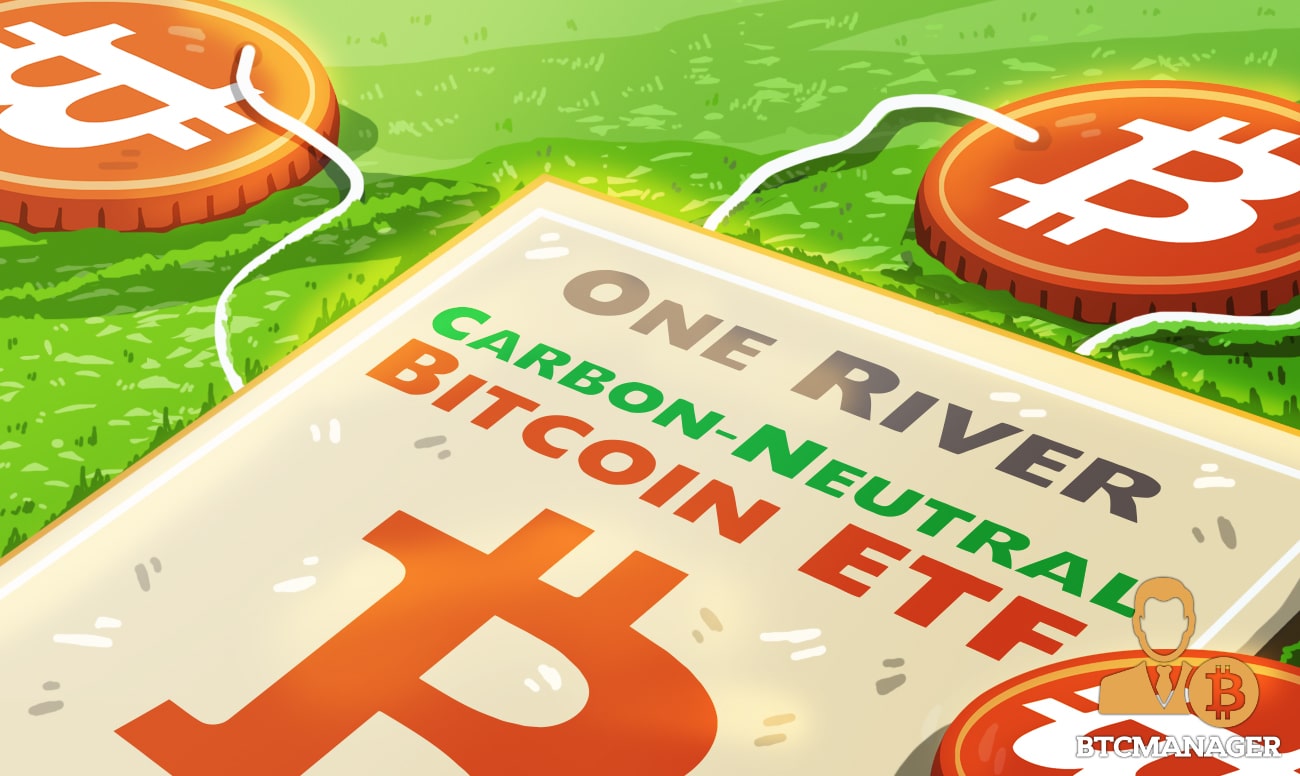 From China to Iran, regulators are increasingly scrutinizing Bitcoin miners' electricity consumption and environmental impact. This appears to have inspired several firms considering the launch of a Bitcoin ETF to leverage this narrative. One River is the latest to register for a carbon-neutral bitcoin exchange-traded fund that uses carbon credits to offset the emissions associated with mining.
According to a recent filing with the US Securities and Exchange Commission (SEC), digital asset management business One River has applied to the SEC for a carbon-neutral bitcoin ETF. The S-1 filing, which was made on May 24, proposes to offset bitcoin's carbon emissions through the acquisition and disposition of carbon credits.
The company isn't looking to offer exposure to bitcoin directly. Instead, it will be connected to third parties to allow the asset to be bought and sold in the stock market through selling and redeeming shares.
Moss Earth, an Uruguayan startup, is partnering with the firm to buy tokens that demonstrate carbon emission reduction. Carbon credits can be seen on the registry operated by Verra. Furthermore, Coinbase will hold the bitcoin holdings as custodians.
Jay Clayton, who until recently served as chairman of the SEC, is an advisor to the firm. Clayton's involvement in the cryptocurrency industry, as well as his understanding of regulations, could perhaps be a plus for One River when it comes to the approval of this ETF.
The Greener Bitcoin Trend?
One River revealed its efforts to offset the carbon footprint of their BTC ETF product only days following the announcement by one Canadian Bitcoin (BTC) exchange-traded fund provider Ninepoint Participants LP.
Ninepoint has partnered with Carbon offsetting service company CarbonX. The ETF provider will commit an undisclosed amount of its management fees to acquire carbon credits that will offset the environmental effect of Bitcoin mining by allocating an undisclosed fraction of those fees to support the purchase of carbon credits.
On the other hand, despite multiple earlier proposals, the SEC is yet to approve a bitcoin ETF. Investor protection and market manipulation are regarded as the primary concerns for the SEC while considering an ETF application.
Although the SEC just delayed its decision on approving a VanEck ETF by 45 days, the prognosis remains bleak. Several recent statements by officials, notably the newly appointed Acting Comptroller of the OCC, seemed to imply that regulators may implement market limitations.