Delivering an All-in-One Solution for Major Blockchain Networks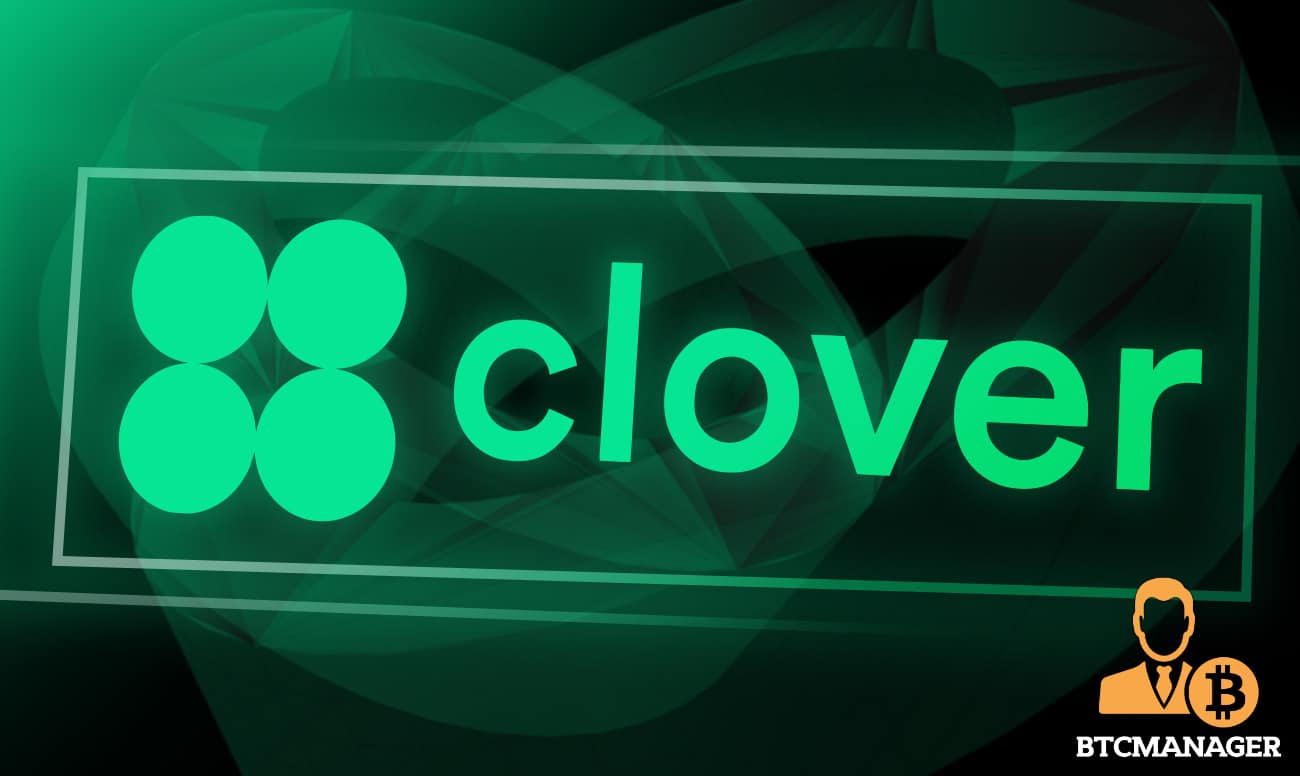 Cryptocurrency has seen an ever increasing rise in popularity and adoption globally. One of the reasons investors love cryptocurrency is because it allows for fast transactions. Clover Finance is built with a single purpose in mind – to speed transactions up even more. This bold project seeks to unite all blockchains under one roof creating a user experience that will bring decentralized finance to the world. While there is a lot to unpack, here is a review of some of the key elements of the system to bring you up to speed. 
There are many different DeFi projects out there, on various blockchains. The challenge this creates, is that there are so many different wallets, that the user's experience becomes diminished. If you have ERC-20 tokens in your MetaMask wallet, and you want to use them to get a BEP-20 token, there are multiple (six) steps that need to be taken. As a user, you are required to swap, transfer, sell, buy and transfer again into a different wallet. Aside from the often high fees, you also need to re-enter details, passwords and codes every time. Getting one detail wrong could be disastrous, let alone a time consuming and stressful experience for the user. The Clover Finance platform solves this with its unique wallet and cross-chain interoperability platform.
About CLV Token:
A central part of the exciting Clover Finance ecosystem is its native token – CLV, which represents the value of Clover Finance. Using CLV, users can stake it, which supports its own consensus mechanism, and earn rewards. The CLV token can also be used to pay transaction fees in the marketplace. Another income stream for CLV owners is that holders have the right to receive dividends from Clover's profits. CLV is also a governance token, which gives holders election and voting rights.
The Clover Finance Wallet's "Always-On" feature:
The Clover Finance wallet is currently the only software wallet that is "always on". Traditional crypto wallets have needed users to enter a seed phrase or a private key to secure their crypto assets, however this does have multiple risks.  Should Crypto holders forget their seed phrase or private key, they could lose all their assets. They could also lose their funds if their seed phrase or private key is hacked. The Clover wallet solves this by providing the OAuth social login mechanism, no passwords and no downloads. In addition, the wallet can also be connected through accounts with Twitter, Google, Facebook, etc. to make it a simpler system and better user experience.
For the first time, through the use of Clover, users can secure their assets without complicated seed phrases or private keys. 
Clover Finance Liquidity pool:
Clover Finance's protocol solves the liquidity challenge that many staked assets have experienced. This has been achieved through the following:
– The user that stakes and locks the token which creates the locked asset. 
– Users that invest or use the asset in other applications. 
– Users that earn interest as collateral for a stablecoin like USDT. 
Another key feature about the tokens backed by staked tokens is that they are capable of being traded and liquid across all chains on the Polkadot network. They are redeemable for the underlying staked tokens at any time with an option of redeeming them immediately or transferring unlocked tokens earlier. The protocol manages the collateral ratio of the newly created tokens to the staked tokens algorithmically in order to ensure liquidity.
Advantages of Clover Finance Ecosystem:
Clover Finance Web Wallet additionally inherits traditional account recovery systems that allow users to recover their account via email/social login. Users therefore won't need to be worried about losing access to their accounts. Clover web wallet doesn't ever store users' private key or seed phrase in cloud service.  All the credential information is accessible only by users.
Clover Finance is the first mover, as the cross-chain compatibility platform, in decentralized finance. Built on the Polkadot Substrate framework, it is engineered for seamless, secure operation with a superior user experience. 
Cloverscan.io brings transparency to the network as well as enhancing the overall user experience, an entire block explorer is being launched. This will enable on-chain analytics to be used to enhance the already expanding ecosystem.
Clover Finance Integration with Sakura:
A very exciting alliance is in the works.  Sakura is also a parachain on Polygon's Substrate that was specifically built for Kusama's cross-chain DeFi ecosystem. The Clover Finance team envisions Sakura to live on as a Clover partner network, with both Clover and Sakura continuing to operate for their user bases simultaneously.
Sakura will be able to utilize all of the innovative core underlying technology stack that Clover built and currently uses. The Clover extension wallet will natively support Sakura dApps on EVM, a native-built SKU-ETH and SKU-BSC bridge, and polkadot.js based injections. A cross-chain bridge between Bitcoin and Ethereum will be utilized on both Sakura and Clover. 
Sakura aims to be a parachain operating system with a smart contract layer, storage layer, eApp layer and DeFi protocol layer built on the Kusama platform.
Projection:
Clover is well-positioned for an explosive growth trajectory. Clover has built a robust ecosystem with multi-chain support, cross-chain compatibility with all three web, mobile and extension wallets. Having already united multiple blockchains, each new interoperability bridge that is built, increases the value of the platform. 
The CLV token launched around four months ago and the total market capitalization is $165 million, with an ATH at $261 million. Due to these factors, an increase of 7X is well within reach in the current bull market. This is also less than a 4x from ATH reached in the first few months since the token launch. 
Connect with Clover Finance and learn more across social media and the web here:
Website | Telegram | Twitter | Discord | Github | WhitePaper  | Cloverwallet