OneGold Partners with BitPay to Enable it Accept Cryptocurrency Payments for its Precious Metals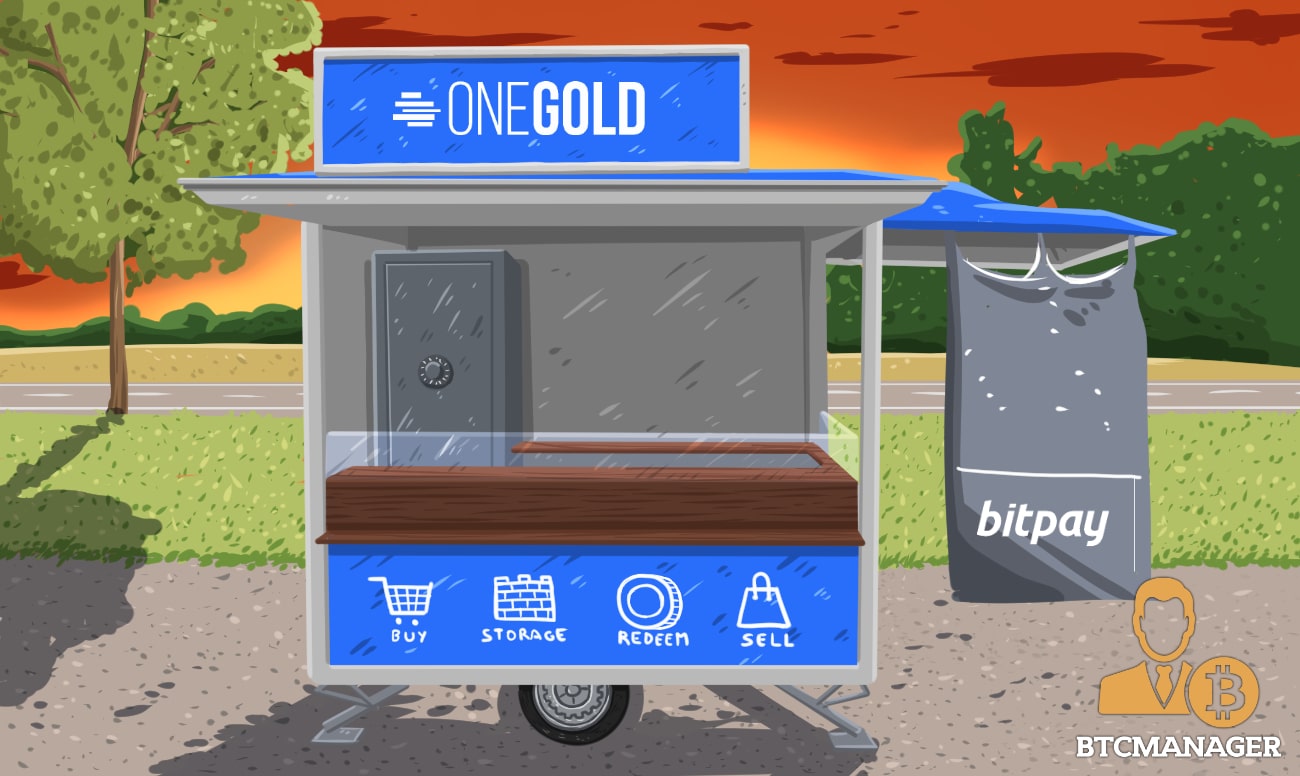 OneGold, an online marketplace that makes it possible for people to buy, sell, store, and redeem precious metals, has joined forces with BitPay, a leading Bitcoin payments processor, to enable it access bitcoin (BTC) and bitcoin cash (BCH) payments for its products, according to a press release on December 11, 2018.
Bitcoin for Gold and Silver
Established by APMEX and Sprott, the OneGold online precious metals marketplace is determined to help clients overcome the challenges that come with purchasing goods with credit cards online, including identity theft, chargebacks, and more.
"Cryptocurrency is an ideal payment method for e-commerce and precious metals where the risk of chargebacks, fraud and identity theft with traditional credit cards is high," said Chief Commercial Officer at BitPay, Sonny Singh.
Established in 2011 in Atlanta, Georgia, BitPay has grown to become a heavyweight in the cryptospace, helping merchants accept bitcoin payments without fear of volatility.
According to a new research report by Javelin Strategy & Research in collaboration with Verifi, merchants lost $19 billion to credit card chargebacks in 2017 while the ugly scenario also caused a 62 percent reduction in spending by consumers.
With the OneGold-BitPay alliance, clients can now effortlessly purchase gold, silver, and other precious metals supported by OneGold in a secure and frictionless way, while the platform, on the other hand, will avoid the problem of credit card chargebacks.
As stated in the press release, OneGold will not have to worry about bitcoin price volatility, as BitPay presents it with the option of accepting both cryptos and fiat, with only a one percent fee charged by the blockchain payments processor.
Commenting on the development, Chief Executive Officer at OneGold, Ken Lewis noted that adding bitcoin and bitcoin cash to its list of payment methods will significantly increase the firm's payment transparency and efficiency. Lewis said:
"In addition to helping protect our interests, adding Bitcoin and Bitcoin Cash to the OneGold payment options also increases our payment transparency and efficiency."
While the future looks bright for BitPay, it's worth noting that the firm has also had its fair share of bad times. Earlier in November 2018, BTCManager informed that hackers had compromised BitPay's Copay cryptocurrency wallet with the intent of stealing people's coins.