OnFace Sotem Is Set to Launch "Lord of Dragons", In Collaboration With Binance NFT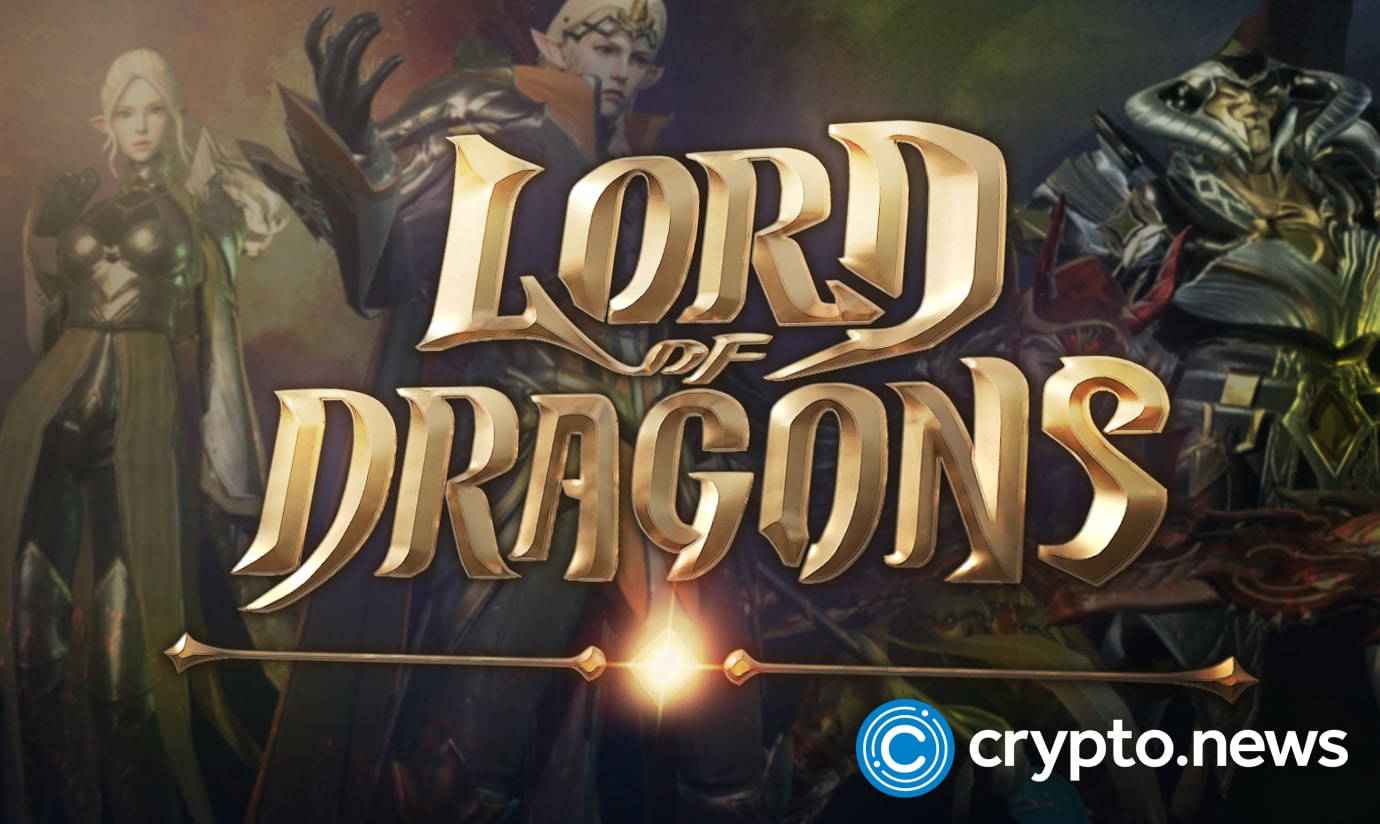 OnFaceSotem, a subsidiary of OnFaceGame well known for their wildly popular games such as "Dragonraja", "Dragonica", and "East Legend", has announced their timely entry into the play-to-earn (P2E) market by launching "Lord of Dragons", collaborating with Binance NFT Marketplace.
Introducing OnFaceSotem
The world of gaming is constantly evolving, and so is the industry that fuels it. New gaming trends emerge every day, and with this comes the need for new gaming platforms to support them. OnFaceSotem is a gaming platform that caters to the needs of online gamers who want to engage in socially-oriented gaming experiences.
With numerous games to choose from, an engaging and vibrant community, and a host of engaging features, OnFaceSotem makes it possible for gamers to connect with others and have a great time while they're at it.
Considering their previous successes, they now plan to take their offerings to the next level by incorporating P2E through the already waves-making "Lord of Dragons".
Lord of Dragons Prioritizes Fun
The "Lord of Dragons" is a 3D MMORPG game on iOS and Android mobile devices incorporating a P2E model that's, most importantly, fun to play. Its developers made it very clear that do not wish to take the fun element out of gaming to grow its user base and expand its ecosystem organically. The "Lord of Dragons" has already been recognized for its competitiveness and excellence.
For near realism of characters, it is deployed on the Unity 3D engine, a feature-packed program optimized for performance and used by top game publishers, including Ubisoft. Unity 3D has been developed and optimized for various devices. Most importantly, it has a very robust and easy-to-use, intuitive user interface that allows non-technical users to quickly create games. It is an allowance that "Lord of Dragons" creators are leveraging for the best experience with users.
Lord of Dragons Features
The game's developers have further stated that besides the Boss Raid and PVE-PVP duel, they expect to activate a real-time guild siege battle with up to 500 vs. 500 players. The gaming platform also plans to list and auction its first NFT on Binance NFT Marketplace, one of the largest in the sphere. The NFT marketplace is reliable, fast, and secure, allowing creators from across the globe to sell their digital assets.
The "Lord of Dragons" boasts of a multi-weapon ecosystem featuring sword and shield, for instance, used to defend against enemy attacks. Additionally, there is the "Great Sword", a hybrid weapon used for defensive and offensive capabilities. Meanwhile, the game has the Bow, predominantly used as an offensive weapon. It specializes in offering powerful and swift long-range damage. Other weapons include the Rapier and Double Sword–used for offensive attacks, mainly for assassination.
The game creator is notably lining these utility NFTs of weapons and much more, including skins, for gamers to purchase from the Binance NFT marketplace. An important feature is that these in-game assets would be unique and holders within the gameplay have an edge over others. Furthermore, all of them can be upgraded.Lord of Dragons also has a character transformation system with three races in five different rarities. Differentiation will be based on statistics based on each transformation type. Characters can transform from Beny to Arche, and finally to Luchia. At each stage, the system notably offers different synergy effects depending on weapons for different races. For instance, under Beny, offensive capabilities are enhanced. Holders of Bow and Rapier weapons have more offensive and penetration powers and can deliver more fatal blows.
Additionally, there is an equipment reinforcement system depending on the player's need and level. Players can level up depending on the same equipment or abrasive material, for example. Concurrently, they can revamp their equipment using revamp stones though there's a possibility of revamp failure. Even so, revamping equipment is limited to player level.
Gaming will be a $1 Trillion Industry
The game is feature dense because"Lord of Dragons" aims to revolutionize blockchain gaming, diverging from the approach taken by most to crack open the gaming industry estimated to be worth over $200 billion. The CEO of GALA estimates gaming as a global, on-demand industry to explode above the $1 trillion mark in a few years.
Central to the new revolution in gaming is the release of P2E, whose integration has been further accelerated with the increasing adoption of NFTs. While the development team is aware of the possibilities enabled by P2E and the recent trends adopted by gamers, "Lord of Dragons" goes against the grain.
Its builders emphasize releasing superior gameplay that's, most attractively, fun. In their assessment, the rush to incorporate P2E without necessarily considering the true purpose of the gaming—regardless of form — is for participants to have fun could be a reason for the low participation and adoption of blockchain games.
Using a Dual Economic system with NFTs
As NFTs find widespread adoption, P2E models deployed on public chains are viewed as a timely equalizer advancing gamers' cause. Through this system, the launching team tasked with releasing the gameplay takes a back foot. Meanwhile, users who interact with the platform, primarily gamers, receive rewards that can be liquid cryptocurrencies or NFTs. These assets can be converted to cash or other valuable assets in exchanges or NFT marketplaces.
"Lord of Dragons" uses a dual economic system to build a healthy P2E economic circulation. The LORT utility token will prime the gaming ecosystem while LOGT will further be used as a utility but predominantly for stabilization. All these tokens will work in tandem with the Unity 3D engine-powered gameplay for an immersive and fantasy mobile gaming experience.
The development team comprises veterans who have launched other successful games in collaboration with established publishers. It is a classic targeting game launched with "multi-weapon systems" where there are six weapons bearing six unique attributes. Further down the line, Lord of Dragons plans to release more in-game monetary assets such as weapons, skins, armor, and more, as NFTs to elevate user experience.