OpenOcean (OOE), Binance-Backed Cross-Chain DeFi Aggregator, Lists on KuCoin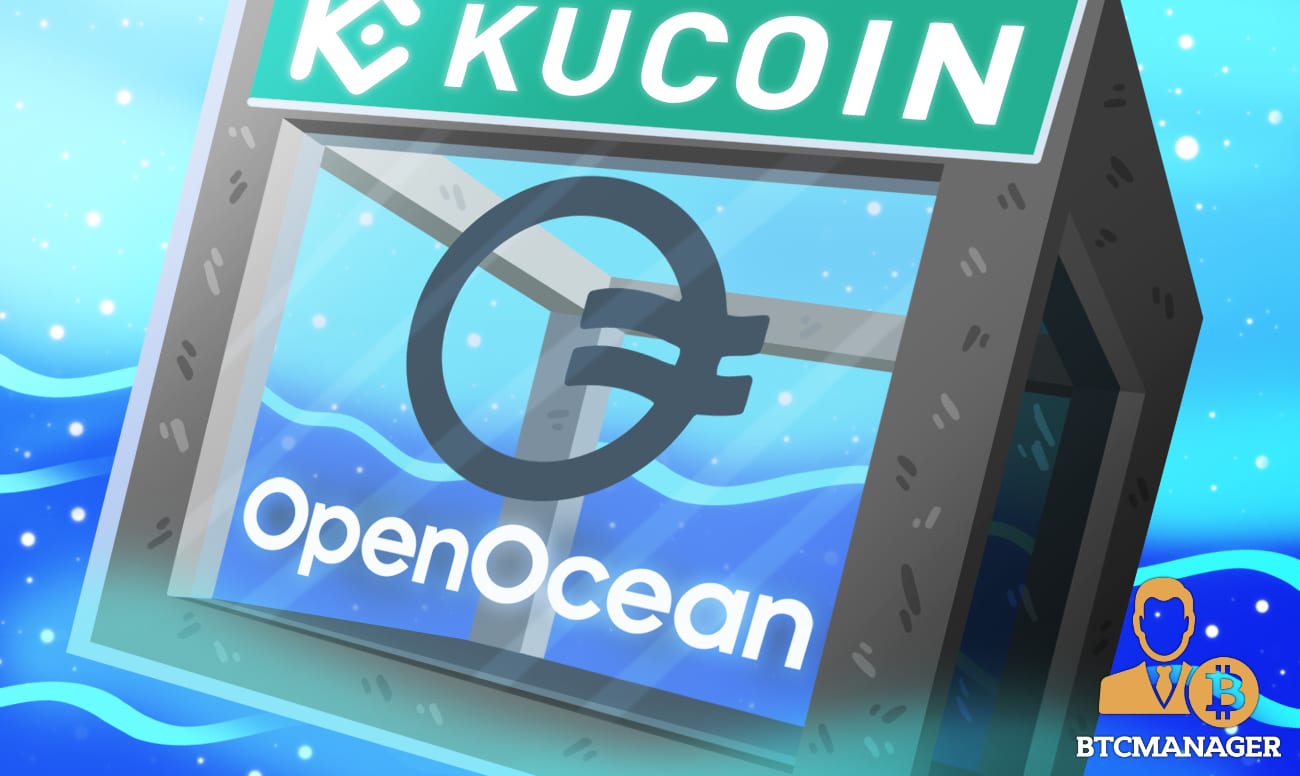 OpenOcean (OOE) is now available on one of the largest cryptocurrency exchanges in the world, KuCoin, after listing on July 8.
Listing on KuCoin
As per the update, OOE, the OpenOcean token, is paired against USDT. Both BEP-20 and ERC-20 versions of the token are supported. 
While it is a significant step to improve OOE's liquidity, traders will begin making deposits and withdrawing on early June 12 before trading starts on 1300 HRs on the same day.
What is OpenOcean?
OpenOcean is backed by, among other investors and VCs, Binance. It is a decentralized aggregating protocol, drawing the best prices and liquidity from centralized and decentralized exchanges. 
The objective is to fix the fragmentation in DeFi by conveniently linking CEXes and DEXes. 
The DeFi protocol is the most active in the Binance Smart Chain (BSC). However, the protocol is the first aggregator in EVM-compatible networks, Solana and Tron. 
As of early July 2021, OpenOcean could aggregate six decentralized exchanges, including Ethereum layer-2 ramps, Tron, Solana, Polygon, BSC, and Ontology. At the same time, they had over 200k active addresses, posting over 730k transactions and more than $2 billion in cumulative trading volumes.
While it plans to aggregate more CEXes in the long run, OpenOcean currently links to Binance. This is a massive boost for the protocol since Binance has a broader ecosystem and is the largest exchange by client count, moving billions of dollars of several tokens and coins.
Linking DeFi and CeFi Markets
OpenOcean incorporates an optimized intelligent routing algorithm for the best pricing. As a result, it can cheaply extract the best prices across supported ramps with negligibly low slippages, enhancing user experience. 
The transaction fee aspect is sensitive for clients. Accordingly, by anchoring its base on the BSC, OpenOcean clients enjoy near-zero transaction fees in a scalable, interoperable environment, directly benefiting their baselines.
Interoperability and More Opportunities for Users
Already, OpenOcean, following their attendance at the DeFi Summit in June, has illustrated its capacity and value proposition. 
In their demonstration, the project creators revealed that users could swap tokens from different chains at the best prices using bridges and interoperable protocols. 
In addition, OpenOcean's -SaaS arbitrage tools will, for the first time in DeFi, present an opportunity for traders to exploit price differential—or arbitrage—between supported DEXes and CEXes. 
Moreover, the protocol plans to aggregate even more products besides prices. In their roadmap, OpenOcean will support derivative, yield, lending, and insurance products.