OpenSea integrates tool to fish out fake NFTs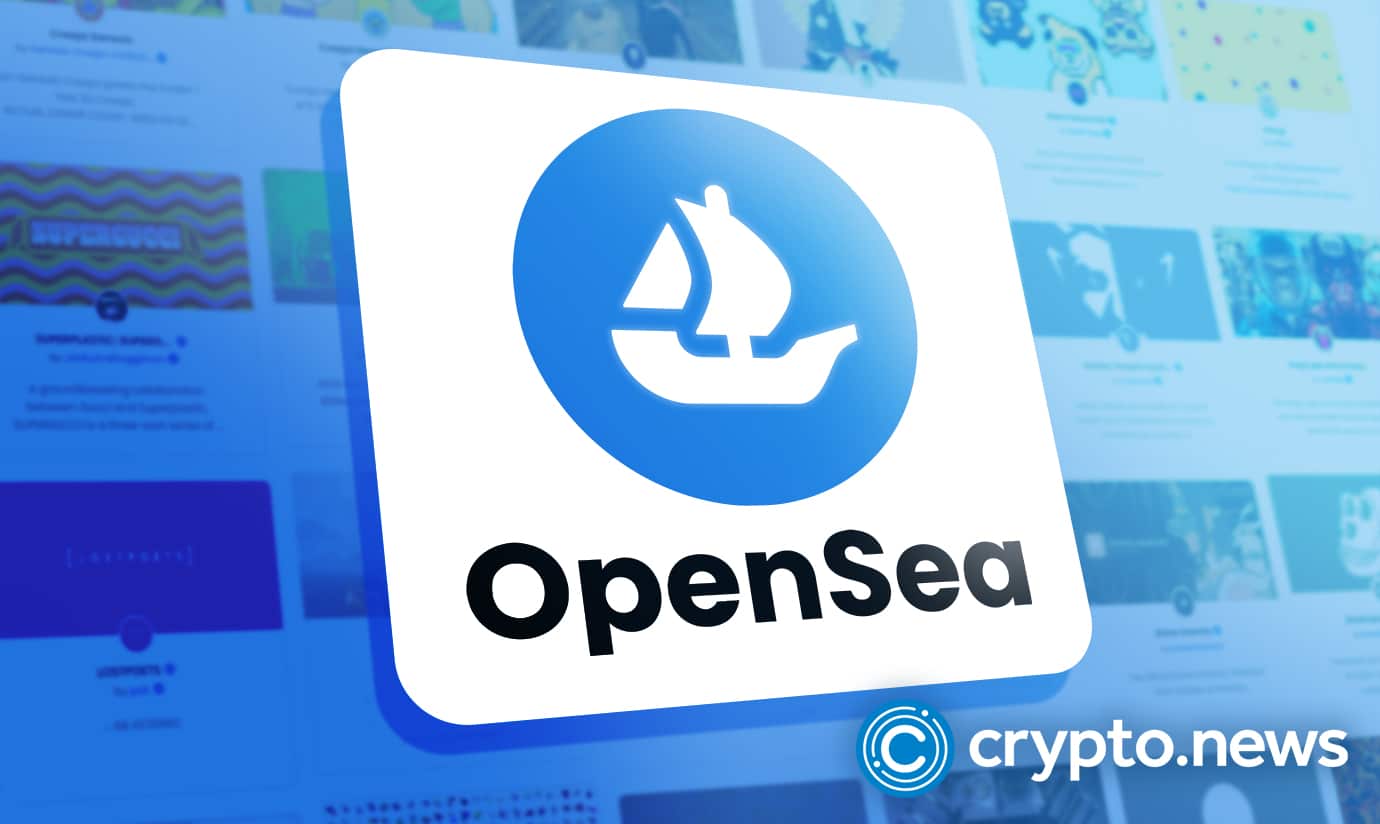 OpenSea just announced the integration of its real-time NFT copymint detection tool feature powered by Optic's technology. Notably, the move comes as part of Optic for Marketplaces, the company's comprehensive solution for detecting fake assets.
A solution at last
The rapid growth of the non-fungible token (NFT) market in 2021 led to the emergence of counterfeits. The issue affected both the creators and collectors.
As the leading online marketplace for NFTs, OpenSea is at the forefront of addressing the issue. Earlier, they started developing a solution that would allow them to address the issue with high speed and precision.
Given the team's deep expertise in AI and the need for a holistic solution, OpenSea approached the team at Optic to help build a solution that would allow them to address the issue of NFT fraud. Within a few months, the company established a dedicated team and infrastructure to support the development of the solution.
The OpenSea solution comprises three main components: an AI matching pipeline, a moderation tool, and a real-time API.
The developers built the AI matching pipeline on a neural network specialized for NFT content. It can detect copymints in media assets and batch scans of new ones. The moderation tool, which has a rich UX, allowed the team to update its NFT reference set on the fly. It also allows them to make decisions on ambiguous cases. Lastly, the real-time API allows OpenSea to review all media assets on the platform in real time and identify problematic content.
The team at OpenSea uses the moderation tool of Optic to review and make daily decisions regarding content that is ambiguous. It can detect still images and even animations.
"The Optic team stood out for us due to their agility, deep AI expertise, and willingness to quickly build a comprehensive and custom copymint solution tailored for our complex needs,"Saurabh Sharma, Head of Search Products, OpenSea
Implementation in the broader market
One of the most important factors that a company should consider when tackling copymints is the latency between creating and taking down a copymint. With the help of optical, they could reduce this to 400ms while still supporting an index of over a hundred million images.
When assessing the project's success, the ability to handle large amounts of data comes into play. With the help of its tool, Optic was able to process up to 300 assets per second and 25 million daily. That has been crucial in building a safer and more trusted NFT ecosystem.
Following the success of OpenSea, Optic is now bringing the same powerful tech to the NFT community. That will allow them to have more control over their intellectual property.