OpenSea to List Wine-Backed Non-Fungible Tokens (NFTs)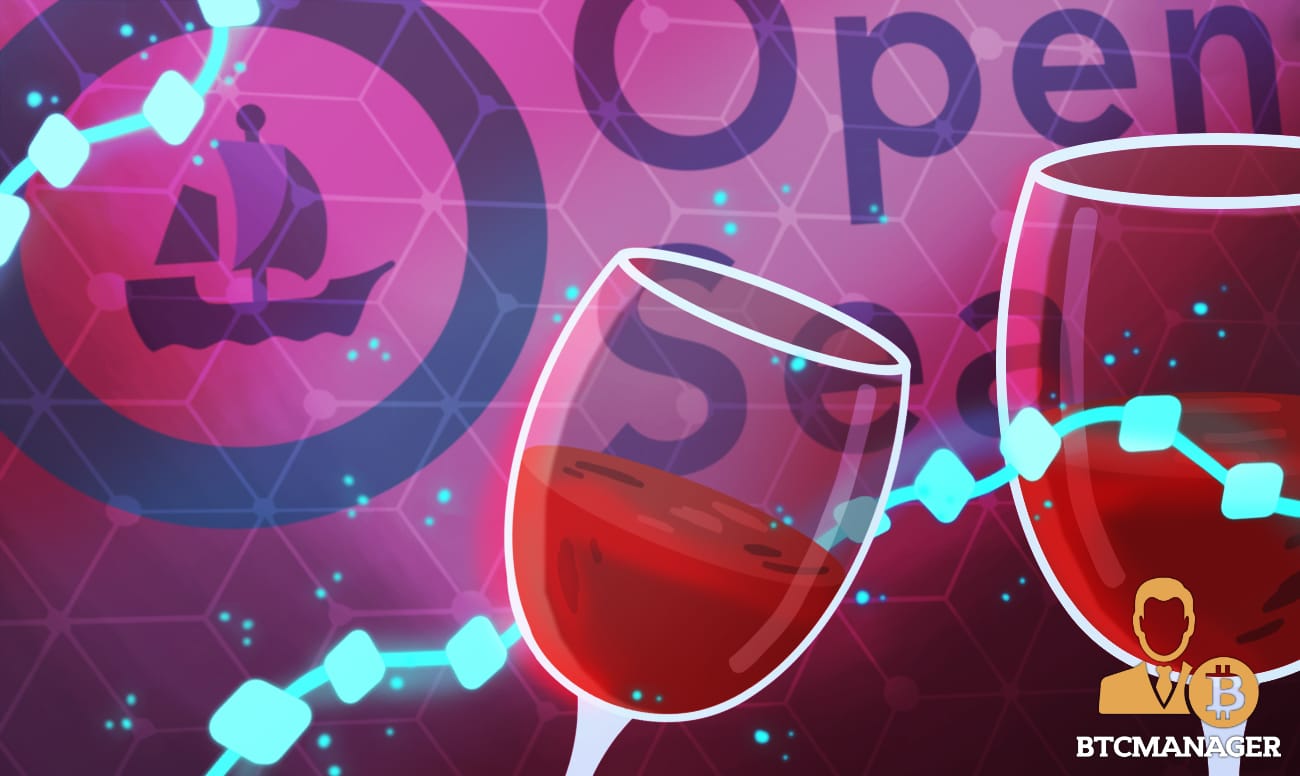 OpenSea, a marketplace for blockchain-based digital collectibles will soon support non-fungible tokens (NFTs) pegged to fine wine, to allow traders of the platform to speculate on wine and wine futures, according to a Sludgefeed report on February 3, 2020.
OpenSea to Support ERC-721 NFTs Pegged to Physical Wine Bottles
Per the report, OpenSea will soon support the trade of ERC-721 NFTs pegged to physical wine bottles, as part of its collaboration with WiV Technology, a blockchain-based platform for unique assets offering fine wine tokenization.
Reportedly, this will be the first time NFTs pegged to a physical asset is traded on the OpenSea marketplace, and its launch will allow traders to speculate on wine and wine futures.
Also, the launch will include tokenized assets offered on WiV Technology's platform including wines like Chateau Lafite, Cheval Blanc, and Chateau Margaux.
WiV Technology, on the other hand, takes custody of wine, tokenizes it, and allows it to be freely traded by token holders. However, the actual bottles of wine are redeemed at the end of the sale.
Explaining the aim of WiV, Nordam Jensen, WiV Technology's CEO said when the platform was created, the company wanted to make fine wine accessible to new markets.
As such, its partnership with OpenSea is evidence of that philosophy.
"Crypto-collectibles is a world away from fine wine, but presenting WiV's clients' assets on OpenSea brings wine to a new generation of collectors who expect to be able to trade their assets quickly, efficiently and transparently and also opens up a new door for the wine industry," Jensen said.
WiV Completed the World's First Wine Transaction Recently
OpenSea, in a blog post, revealed that WiV completed the world's first wine transaction recently, and traded seven cases of Chateau Croix Mouton 2018, which have not yet been released yet.
Nonetheless, customers who purchased the product can redeem it at a later time using the unique, fully tradable WiV_ID Tokens that was issued to them.
NFTs have gained wider adoption since the launch of blockchain-based video game CryptoKitties in 2017.
Around the world, some sports clubs have joined the bitcoin movement through the launch of their NFT tokens and blockchain-based rewards systems.
In 2019, the Italian professional soccer club Juventus released its token, which could be used by fans for voting and polling on its tokenized fan-voting platform.
NBA's Sacramento Kings team also revealed it will be launching the first physical crypto-collectible in professional sport and offering 100 limited-edition Kaiju toys backed by NFTs.
On December 31, 2019, BTCManager reported, that Bayern Munich's NFTs sold for over 240 ether tokens.