Opera and Ledger Capital Join Forces to Foster Blockchain Initiative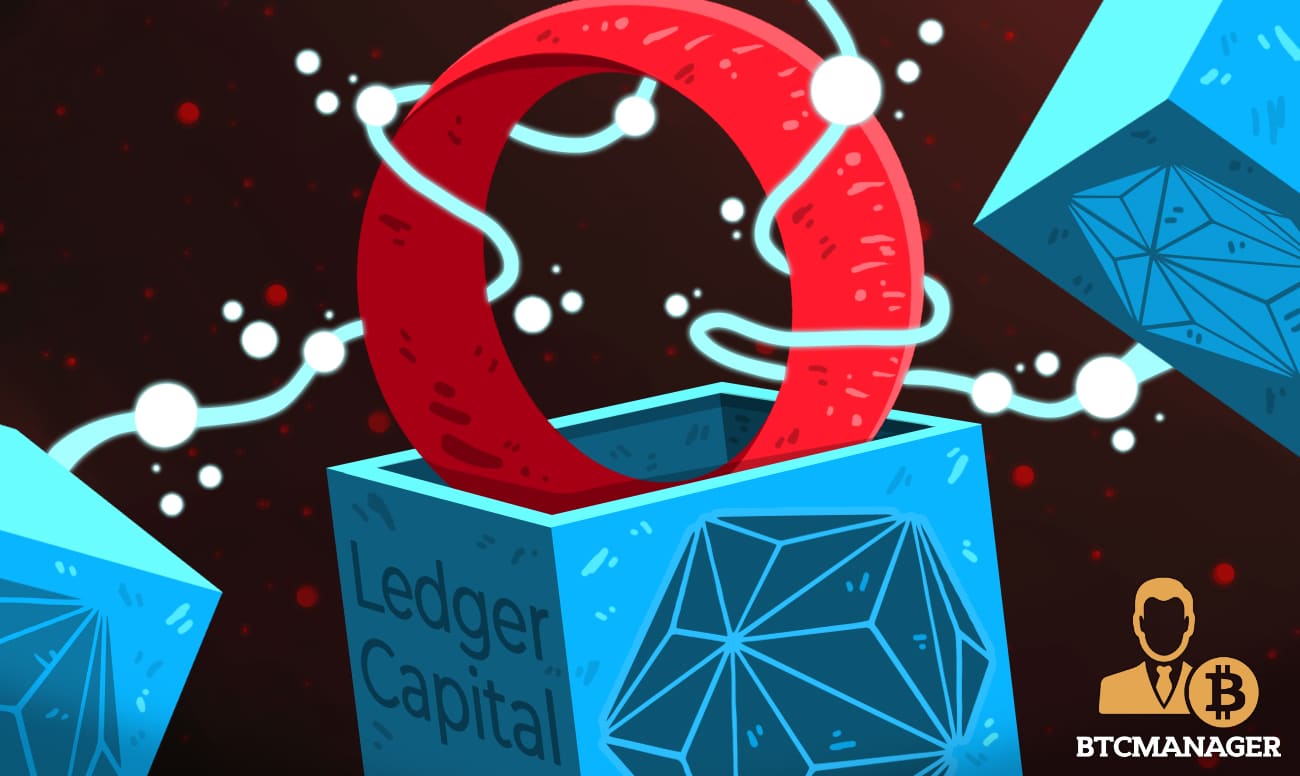 Opera browser has partnered with the blockchain advisory and financial services firm, Ledger Capital to accentuate the development of DLT-based applications and enable further growth in the technology. This was announced via press release, published on September 28, 2018.
Explore Novel Blockchain Applications
In a bid to expand its product portfolio in the blockchain space, Opera, the world's fifth largest web browser, has collaborated with the blockchain advisory and financial services firm Ledger Capital.
According to the press release, the partnership will see the two entities explore possibilities for the development of blockchain-based applications and use cases within the Opera ecosystem.
Seeing the rapid pace of development in the world of cryptocurrencies, it makes sense why Opera would want to venture into the cryptosphere while the waters are still relatively untested. Having a massive user base of over 300 million worldwide, the browser aims to be a catalyst which would facilitate the mainstream adoption of digital currencies.
Sharing his excitement in the partnership, Ding'an Fei, Managing Partner at Ledger Capital, said:
"Opera has already taken the lead among the major browsers, with the integration of the innovative crypto wallet and investments from other leading crypto companies like Bitmain. We are looking forward to exploring the next steps in how Opera will leverage its massive ecosystem and technical competencies to create exponential value for its user base and the greater blockchain space."
Showing similar positive sentiments was Charles Hamel, Product Lead of Opera's crypto wallet. He stated:
"Paying with the crypto wallet is like sending digital cash straight from your phone, and we've just made it easier. This opens up new possibilities for merchants and content creators alike."
Series of Advancements in the Blockchain World
Opera's love for blockchain is not new, as the Oslo-based browser recently forayed into the DLT world. In July, the browser introduced an in-built cryptocurrency wallet to its latest private-beta version for Android, thus eliminating its users' reliance on third-party extensions for crypto transactions.
The firm put forth its crypto-wallet integrated desktop browser for its crypto-enthusiast customer as reported by BTCManager on August 11, 2018.
Recently, the crypto-friendly browser also added a feature that lets its users send crypto collectibles (NFTs) such as CryptoKitties, directly from the crypto wallet.