Oracle Announces a Blockchain-Based Product Focused on Supply Chain Efficiency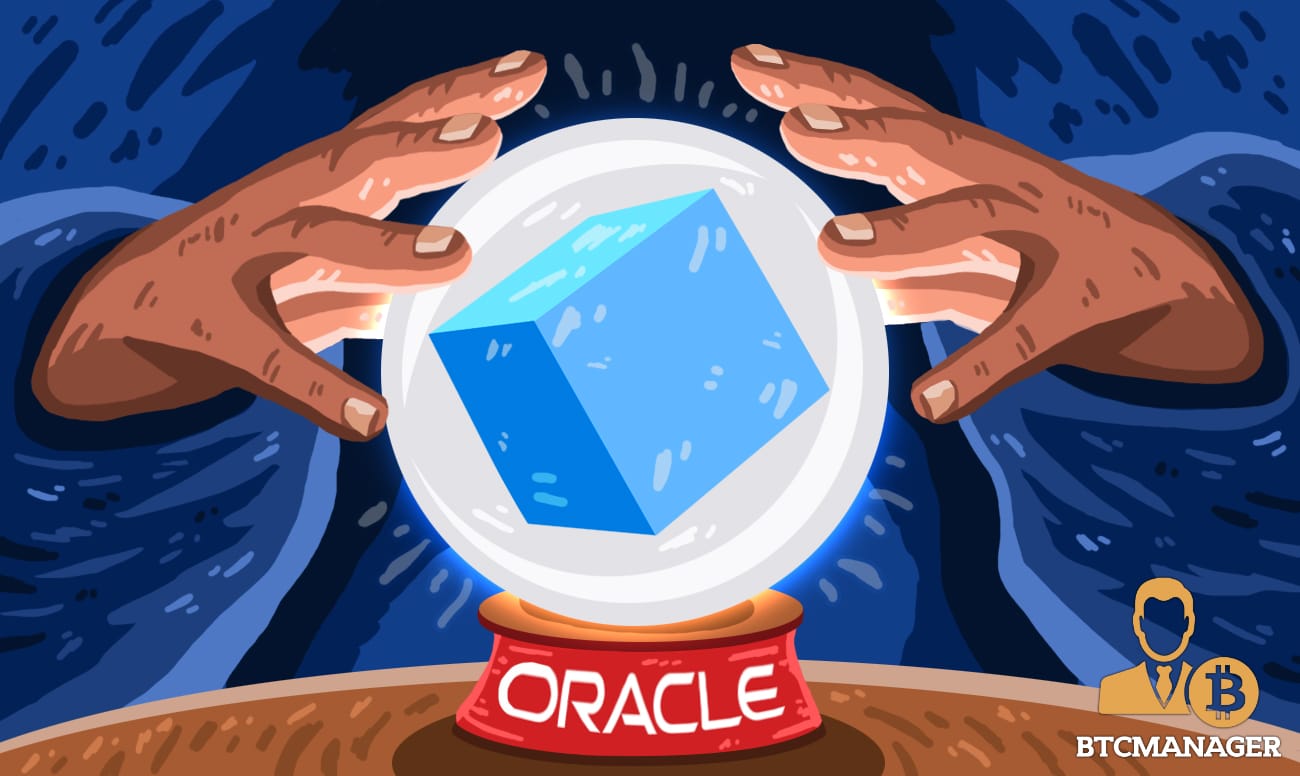 On October 23, 2018, Oracle Corp reported it was developing a new blockchain-based software-as-a-service (SaaS) application designed to streamline and improve the supply chain efficiency. This week Oracle announced the new blockchain-based product was already available.
Oracle's Blockchain Push
Oracle is one of the most popular and reliable vendors in the software business Industry. Oracle annual revenue goes around $40 billion, and according to the Global 2018 Forbes List, the company is the second-largest software development company in the world.
The company has now launched a suite of blockchain-based software-as-a-service (SaaS) applications built through its own Oracle Blockchain Cloud Service. The software is focused on increasing transparency and traceability in supply chains. Previously, the company had already made public its intentions to launch a platform-as-a-service product along with decentralized ledger-based applications.  
The release of the product was scheduled for May 2018, but plans got changed to make a software-based application two months. Now the product is launched and ready to be used.
Benefits of the Application
The new product focuses on transaction efficiency and authenticating companies' supply chains while using Hyperledger Fabric as the basis. The product is called Oracle Blockchain Applications Cloud and aims to speed up product delivery timeframes as well as improve overall customer satisfaction. It gives users the chance to track a product's authenticity and reduce paper waste.
According to the press release, the new Oracle SaaS platform contains four different apps:
The "Lot Lineage and Provenance" feature enables product genealogy, serialization, and provenance by managing the lifecycle of hierarchical serial numbers, recording origin and authenticity of product components, and tracking all transformations of the product. It helps in regulatory compliance, targeted recalls, and preventing counterfeit components.
"Intelligent Track and Trace" feature enables end-to-end traceability of goods and transactions in supply chains to reduce delays and automate record keeping. This helps customers execute targeted product recalls, resolve disputes, reduce counterfeits, improve regulatory compliance, and protect against fraud.
"Warranty and Usage Tracking" feature removes paper-based processes and automates usage tracking for high-value assets.
"Intelligent Cold Chain" feature helps monitor and track the temperature-controlled supply chain, creating recommendations to optimize processes and ensure the quality and safety of refrigerated products in pharmaceutical and food and beverage industries.
The four apps were unveiled earlier this week at Oracle's OpenWorld conference. At the launch, Rick Jewell Oracle's senior vice president of Supply Chain & Manufacturing Cloud Applications commented:
"These blockchain applications work seamlessly with existing Oracle Cloud Applications and are out-of-the-box ready with pre-built integrations and business network templates for common business processes."
A "Distributed" Alternative
Oracle has undergone a series of tests in cooperation with the Nigerian government, which is also seeking to use the blockchain technology to help manage the records and documentation from the import duties and customs.
A few of Oracle's applications have already captured the interest of other companies, which have promptly started using them to monitor and improve a lot of their procedures. An example is Beer maker Alpha Acid Brewing in Belmont, California, that is presently using Oracle's Intelligence Track and Trace blockchain application to keep track of ingredients like malt, yeast, and hops within the supply chain.
Kyle Bozicevic, the owner of Alpha Acid, stated:
"Consumers are better informed than ever before and are increasingly interested in what is in the products they consume. We can now track materials and premium ingredients from our suppliers and analyze sensor data from the production process for each batch."
Rumors are now going on the internet saying that a potential partnership between Oracle and Tron is about to be announced. It seems that representatives from both companies met to at Tron's headquarters in San Francisco, but the reason for the meeting has not been disclosed yet.