Orama Is Preparing for an NFT Future Dominated by Artificial Intelligence (AI)-Drawn Art Pieces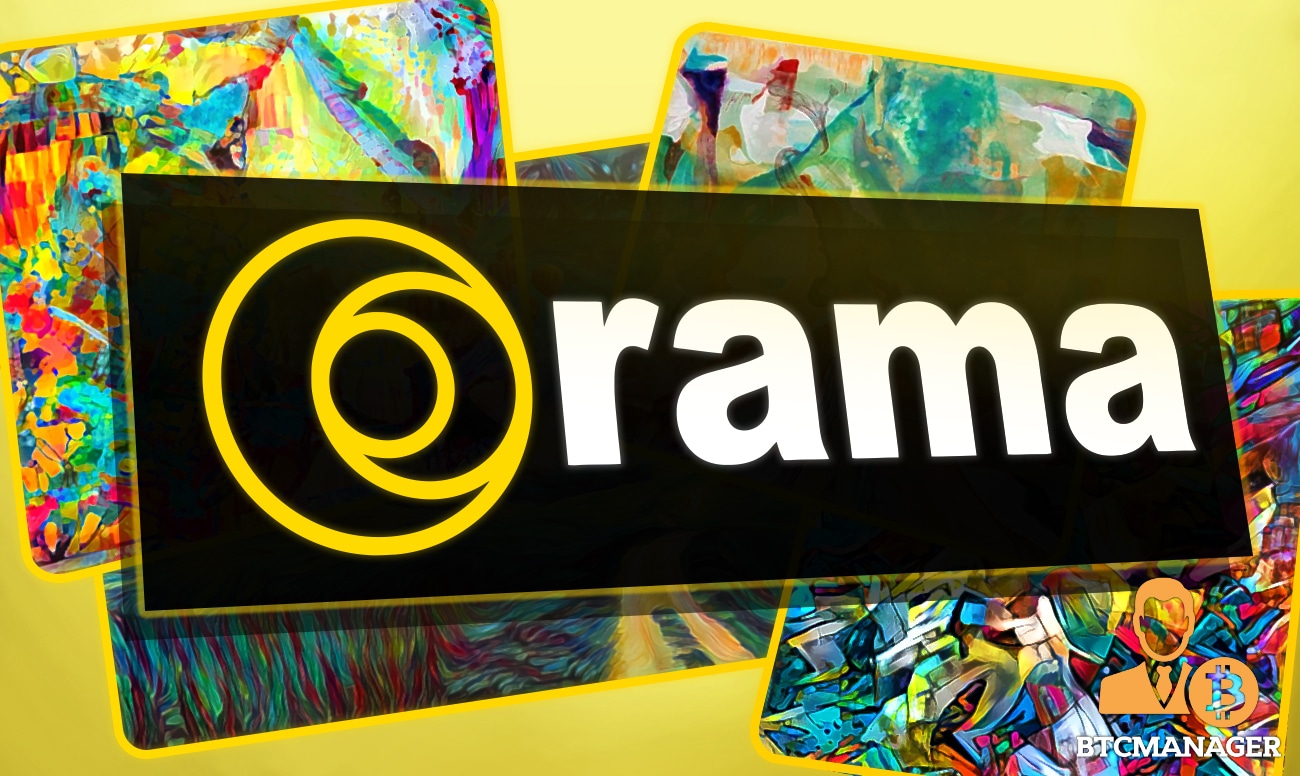 You don't have to dig deep to see how NFTs is a game-changer, empowering artists. In Ethereum alone, OpenSea's high-density activities are primarily why fees are at astronomical levels. Because of the marketplace, hundreds of thousands worth of billions have been destroyed.
Another metric crystalizing the significance is the billions of trading volumes registered by OpenSea. On average, billions worth of art and collections are minted, changing hands every month. The NFT activity in Ethereum is now being aped quite successfully in other smart contracting platforms like Solana and the Binance Smart Chain (BSC).
Still, Ethereum takes the lead and its innovation conveyor belts never stop. From the age of crypto punks dominated by auto-generated pixelated images to the ideas of BitColors linking NFTs to real-world utility to now Orama, the fun never ends for selective clients now spoilt for choice. 
While the punks ride on its early-move advantage and the prestige by holders of being the first believers of NFTs, Orama is the first to fuse artificial intelligence with NFTs, disruptive to the art and fashion industries.
Introducing Orama
It is easy to see through what the creators of Orama have in mind. First, it is the inevitability of artificial intelligence in particular deep learning that's projected to find application in all industries of the physical and digital economy. Second is the disruption of NFTs and their role in art, fashion, and intellectual property protection. 
Therefore, the merger of the two offers the best of the 21st century's technical solutions to artists who can then create unique artworks selling for hundreds of thousands of dollars.
Fusing NFTs with Artificial Intelligence (AI)
For users, Orama can be viewed as a portal that encompasses several aspects of the wildly popular NFTs. Powering Orama is an engine leveraging artificial technologies like Creative Adversarial Network (CAN), Generative Adversarial Network (GAN), and its iterations.
Orama also has an extensive in-built library, templates for creating artworks that can later be minted as NFTs. With this engine as the heartbeat of the platform, creators using the highly coveted Orama Canvas app can easily harness the power of AI—with or without their creative involvement—to mint top-draw and unique artworks. 
The Orama Canvas and Ecosystem
One notable advantage of the Orama Canvas is its relative ease of use. Without technical requirements or skills, creators can build and mint professional quality pieces. Here, no aspect related to design is compromised since the AI-dependent engine does the heavy lifting. 
Additionally, the canvas is the nexus of the Orama ecosystem comprising the Orama Studios, Orama Bazaar, Orama Nexus, and Orama Pictures. This well-primed ecosystem is what further makes Orama more attractive to users. With AI and ORM—their native token—helpful in buying or selling NFTs—or even accessing any Orama product, the platform is more interactive, presenting more opportunities for the end-user.
What's the Future for Orama?
Already, Orama has built its internal prototype and plans to deploy its minimum viable product (MVP) before adding more blockchain integrations. Also, the team is set to crowdfund, raising funds to actualize its ideas. Why not? The world is starving for AI-generated artworks judging from previous successes. 
In 2018, Christie's sold an AI-generated art piece for a record $430k. Beeple came along, selling his collection for a whopping $69 million. The future of art and refinement is undoubtedly machine-led, which is why many believe that the next Picasso will be an AI-driven robot. If artificial intelligence and machine learning will be so transformative, it only makes sense for an NFT platform to prepare a launching pad to meet the needs of the future. Orama is helping actualize their futuristic future and is ready to release a proprietary engine for what promises to be the next natural evolution in NFTs: the age of AI.