ORBS Extinction Pool Launches On Polygon-Based DinoSwap, Yield Farmers to Earn More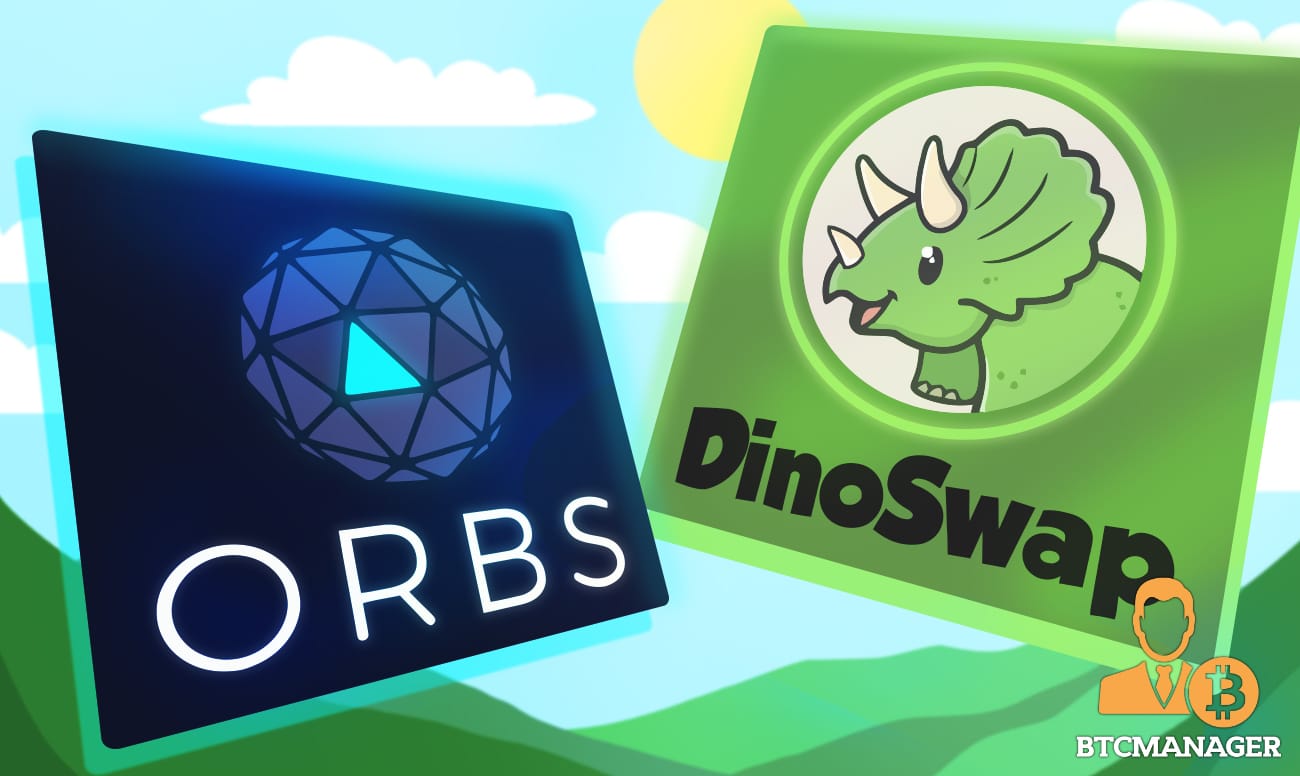 The ORBS Extinction Pool is now live on DinoSwap—a Polygon-based cross-chain DEX that helps blockchain and AMM projects aggregate liquidity–, a press release on August 23 reveals.
Accordingly, it is now possible for yield farmers to stake DINO and earn ORBS, the native token of the Orbs protocol.
Building and Strengthening Ties, Boosting ORBS Liquidity
Intensive dApps can be launched by developers utilizing the Orbs Protocol's high scalability, security, and ease of use, directly promoting the adoption of blockchain-based applications. 
In addition, the leger is EVM-compatible, effectively linking with other layer-1 networks like Ethereum and the Binance Smart Chain (BSC) while concurrently being efficient using a Proof-of-Stake consensus algorithm.
According to the team, the ORBS Extinction Pool will strengthen the ties between the Orbs Protocol and projects running in the Polygon ecosystem—whose activity surpasses Ethereum as the number of projects leveraging its scaling solution picks up. 
Besides, this launch would further help boost ORBS' liquidity and increase the visibility of the Orbs Protocol project to the Polygon broad user base.
DinoSwap's Ecosystem and TVL Growing
The DinoSwap DEX is trustless, heavily borrowing from PancakeSwap and Uniswap, emerging as one of the top DeFi aggregators. 
Since its launch, the platform has evolved to the third-largest protocol by trading volumes, locking over $11 million of assets, according to DappRadar. 
DinoSwap's rise could also be attributed to the level of investment. The co-founder of Polygon, Sandeep Nailwal, contributed as an angel investor, eventually seeing the project raise $4.7 million.
Unique, the DinoSwap protocol can directly interface with other third-party AMM liquidity pools on the Polygon ecosystem like QuickSwap and SushiSwap. It is this interconnection that allows DeFi users to supply liquidity and eventually stake to earn ORBS tokens. Overall, the Extinction Pool mechanism requires a user to first migrate ORBS tokens to the Polygon network. The transfer is effortless and secure, done via the Ethereum-Polygon cross-chain bridge. 
Afterward, the user is required to supply liquidity on the ORBS-USDC pool on QuickSwap. 
The ORBS-USDC LP tokens are then staked DinoSwap's Fossil-Farms to "excavate" DINO tokens. 
It is then where excavated DINO tokens can be used on Orbs Extinction Pool to earn more ORBS tokens.
DinoSwap Fossil Farms
DinoSwap Fossil farms, at present, support LP tokens from SushiSwap, QuickSwap, and Dfyn protocols in Polygon. 
Specifically, the protocol's Jurassic pools provide an avenue where DeFi yield farmers can directly stake DINO tokens and earn more from participating projects. 
There are no lock-ups, extra fees besides cheap, near-zero network fees, and users can, at any time, unstake their tokens and redeem their rewards. 
On the other hand, staking on the Tar Pit introduces time locks. All the same, staking DINO tokens here allows farmers to earn even more DINO tokens.