Origin Protocol Launches its Decentralized, Secure, and Auditable Messaging System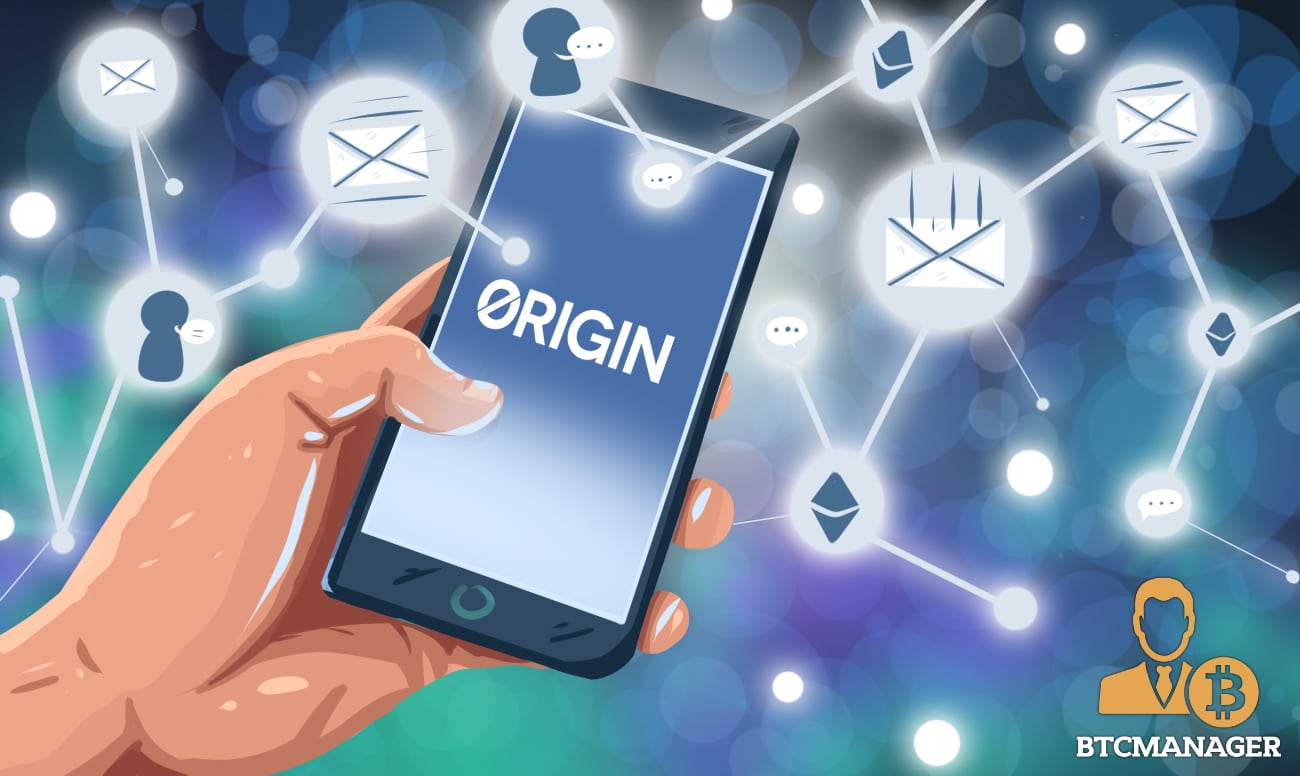 Origin, an Ethereum smart contracts blockchain and IPFS-based protocol for creating sharing economy marketplaces, has launched its decentralized, secure and auditable messaging system, to allow users communicate seamlessly, according to a news release on August 29, 2019.
Real-time DLT-based Communication
According to its Medium blog post, unlike centralized messaging apps, the Origin protocol instant messaging system is entirely decentralized, encrypted end-to-end, persistent, real-time and auditable.
The Origin messaging decentralized application (dApp) uses OrbitDB, a serverless distributed peer-to-peer database technology built upon the InterPlanetary File System (IPFS) and Ethereum wallets to handle the signing process.
Users can enable Origin messaging on their accounts by using their Ethereum private keys and the services of a Web3 provider. Once done, a user will now proceed to create his Origin Messaging private key by signing a message generated by Origin.
The Origin Messaging Private Key will be stored in the user's device localStorage.
The Origin Messaging DApp uses various mechanisms to send messages. If the message is generated from a listing or existing communication, the system saves a reference to the "relevant listing or purchase to provide this context in the conversation UI."  
Additionally, users or DApps that have access to the Origin Messaging Public Key Registry can quickly send messages to other users who have enabled Origin Messaging.
The Origin Messaging Advantage
The source code for the Origin Messaging DApp is entirely available online for people to verify and run it themselves.
Unlike other centralized messaging applications, it's entirely impossible for third parties or even Origin itself to have access to users messages due to the platform's end-to-end encryption mechanism.
The Origin Messaging system is free of charge, decentralized and persistent.
Users messages remain on the system for a very long time.
Interestingly, the team has hinted that Protocol Labs, the solid rock behind the IPFS protocol is developing a system called Filecoin which will enable users to pay for secure storage of their data on the network.
Origin also supports the anonymity feature. In essence, users who are not interested in validating and connecting their identities to their accounts can be represented by a string of complex hash characters instead of their real names.
That's not all, in addition to being able to send messages securely, users of the Origin Messaging dApp can also send multimedia content and machine-readable transport messages between dApps, thanks to its extensibility feature.
More Features in the Pipeline
The Origin Protocol team has revealed that it hopes its messaging dApp will gain broad adoption in the distributed ledger technology ecosystem.
Amidst that backdrop, Origin Protocol has pledged to improve the user experience, expand the available features and refine its public API in the coming weeks.