Orion Protocol Launches A Series Of New Features To Improve Ease Of Use & Lower Entry Barriers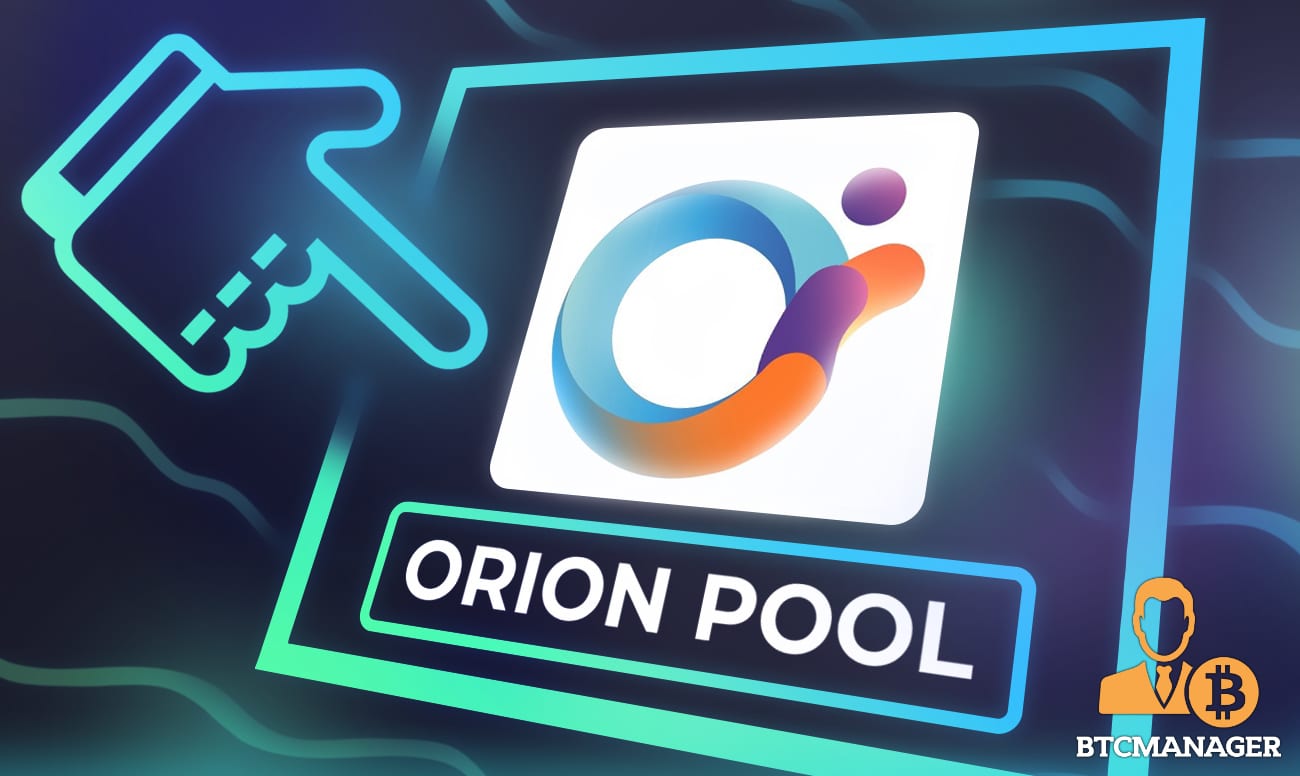 Orion Protocol has launched the Orion Pool to offer decentralized access to decentralized and centralized cryptocurrency exchanges along with swap pools without requiring multiple accounts or KYC. 
Connecting The Entire Crypto Ecosystem In A Single Platform
Orion Protocol's automated market maker (AMM) solution, Orion Pool, has helped Orion Terminal become the world's first platform to offer decentralized access to centralized exchanges (CEXs), decentralized exchanges (DEXs), and swap pools. Through its novel design, traders can trade, stake, and participate in the platform's governance using the native ORN token.
Orion Pool is fully integrated into the Orion Terminal, facilitating assets trading through liquidity pools rather than the traditional market. Built on Ethereum and Binance Smart Chain (BSC), the platform is in the process of integrating several other chains, including Avalanche, Cardano, Elrond, Fantom, HECO, Polkadot, and more, to enable cross-chain trading.
Initially, the multi-asset liquidity pool of Orion Pool featured supported ORN/ETH, ORN/BUSD, ORN/BNB, and ORN/USDT pairs. The platform has since introduced its dollar-pegged stablecoin, USDo, to provide the native ORN token with even more utility. Minted by staking ORN, USDo will ultimately serve as the base token for all trading pairs within the Terminal.
Orion Protocol aims to create a platform that aggregates the entire market for digital assets into a single decentralized environment. With its AMM solution, users can easily access centralized exchange liquidity from leading CEXs like KuCoin and Binance in a decentralized manner, directly from the trader's wallet. 
While both CEXs and DEXs allow users to enter the crypto market, each has certain downsides that make it difficult for the general public to get started. For instance, registering an account on a CEX is a tiring and lengthy process. Adding the challenge are increasing government regulations, making it difficult for CEXs to operate across all jurisdictions seamlessly. 
Another significant downside of CEXs is that most centralized platforms lack transparency. DEXs address these problems, but finding your way around the decentralized exchange ecosystem requires experience in DeFi and more technical knowledge of wallet workings. As a result, many novice users find it confusing and less accessible.
Orion Protocol solves these problems by enabling users to trade across exchanges and swap pools without the need to create multiple accounts or undergo several KYC and AML verifications. The platform, via its proprietary Delegated Proof of Broker governance mechanism, enables pre-verified brokers to execute trades on behalf of the customer using their accounts. 
Accordingly, users don't need to create different wallets for different exchanges. Brokers stake ORN, and the Orion Broker Software routes the order to the proper destination based on its stakes to execute the orders. Meanwhile, smart contracts govern the transactions, ensuring that brokers can never access customer's accounts. 
By offering users decentralized access to the entire crypto market, that too from a single UI, Orion Protocol is spearheading a DeFi revolution. Given its multitude of features, the platform is well-equipped to help accelerate the use and adoption of cryptocurrencies with its friendlier gateway to the ecosystem.