Paid Network Partners with PARSIQ to Foster Ecosystem Development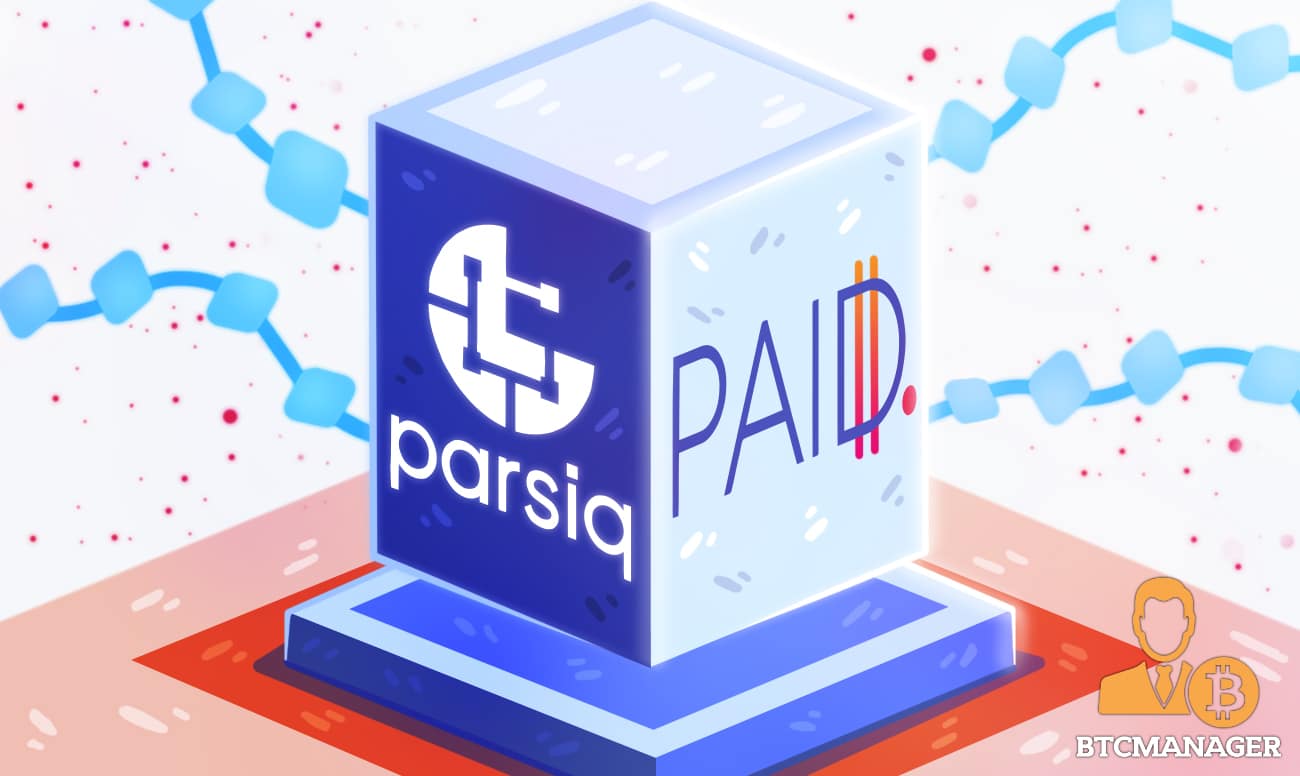 Paid Network has announced a strategic partnership with blockchain software platform PARSIQ to foster its ecosystem development. 
Accelerating Blockchain Development With Synergistic Partnership
The synergistic partnership continues previous collaboration with PARSIQ, which provided additional expertise to plan and execute the PAID V2 launch. PARSIQ also offered data mining capabilities and other support that facilitated the successful launch of the Dapp. 
PARSIQ connects blockchain activity to off-chain apps and provides support to monitor and secure DeFi applications. It also automates workflows for blockchain products and aggregates data from different sources. 
As part of the partnership, Paid will be able to tap into the vast services of PARSIQ.
PARSIQ will also become an integral part of the crisis management and response team at PAID. Furthermore, PAID will access PARSIQ's data mining and aggregation expertise to streamline backend operations for the PAID ecosystem. 
The partnership with PAID Network is a major one for PARSIQ in its quest to accelerate the mass adoption of blockchain technology.
Kyle Chasse, CEO & Founder of PAID Network expressed his delight in the partnership in a statement:
"I have known and collaborated with some of PARSIQ's team members for years, collaborating with them on various projects in the blockchain space, but it was after seeing how they swept in so swiftly with their data-mining skills and support I was compelled to bring them on board as data strategic partners. Having them on our side will help ensure PAID's ongoing development and success," he said 
About PARSIQ
PARSIQ is a software platform that connects real-time blockchain transactions, data, and events with various apps, communication channels and web services in order to trigger one or many automations. PARSIQ is making it easier to integrate blockchain infrastructures into existing businesses.
About PAID Network
PAID Network seeks to redefine the current business contract, litigation, and settlement processes by providing a simple, attorney-free, and cost-friendly DApp for users and businesses to ensure they get paid wherever they are in the world.
PAID technology leverages Plasm to operate on both Ethereum and Polkadot ecosystems. PAID makes businesses exponentially more efficient by building smart agreements through smart contracts to execute DeFi transactions and business agreements seamlessly.
PAID streamlines legal backend operations with smart agreements so that projects can focus on making their brand bigger and better. To learn more about PAID Network, visit its website and medium page.