Panther Protocol Partners with Polygon to Introduce Core Privacy Features in DeFi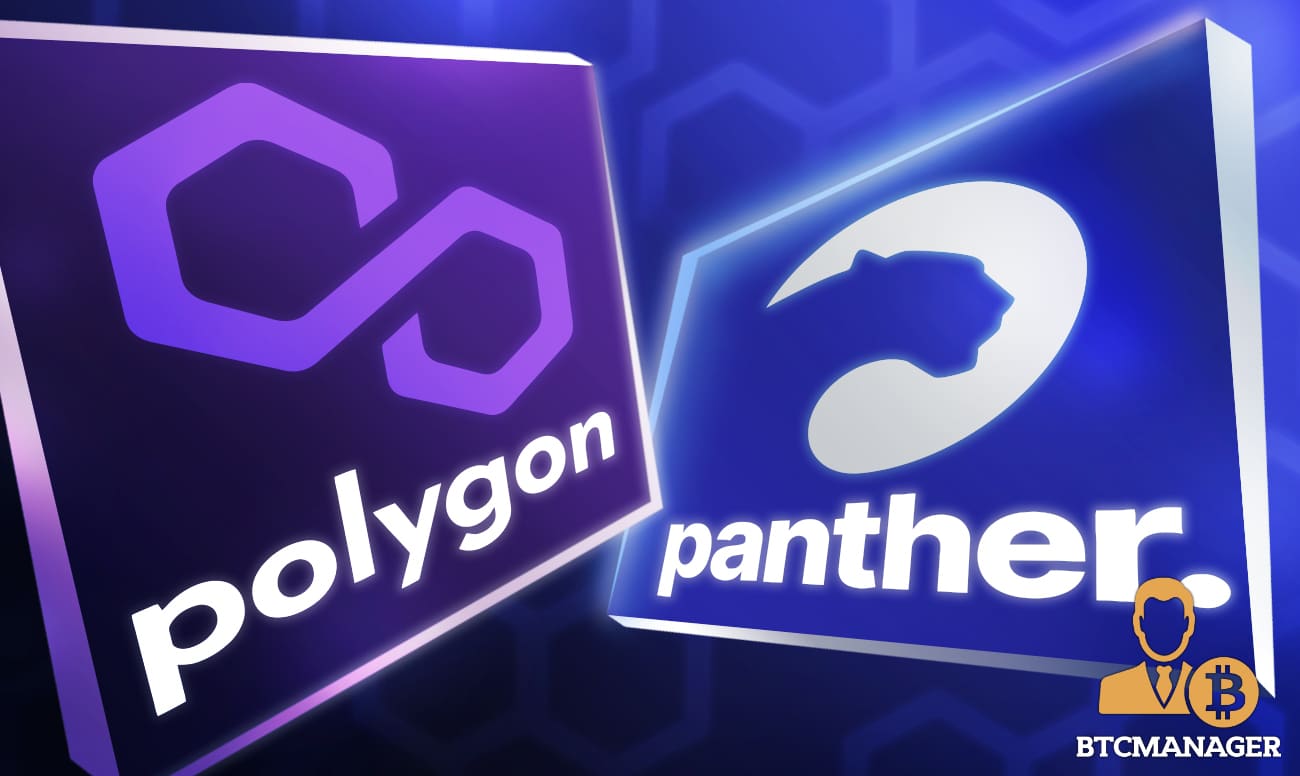 Blockchain privacy protocol Panther Protocol has revealed a strategic partnership with Ethereum Layer-2 scaling blockchain Polygon. The collaboration is expected to bring about new innovations within the Panther Protocol ecosystem. 
A Collaborative Partnership 
Panther Protocol will build its MVP project on Polygon to introduce interoperable privacy and compliance-friendly selective disclosure mechanisms to the Polygon network as part of the partnership. 
Polygon will provide technical support and help Panther collaborate with projects within its ecosystem to integrate privacy features that empower end-users. This is per the mission of Panther Protocol in giving institutions and fintech firms a clear path towards private and compliant DeFi. 
Panther provides a secure environment that promotes the privacy of digital assets. It uses zkSNARK technology, allowing users to mint fully collateralized, privacy-enhanced zero-knowledge assets (zAssets) by depositing their digital assets from any blockchain protocol into Panther vaults. 
The launch of the MVP will allow Panther users to get access with zAssets, which provide privacy while retaining DeFi composability. Some of the features that will be included in the Panther MVP include: 
– Shielding and Deshielding of assets – the foundation for zAssets to function
– Private transfer of assets
– Voluntary Full disclosure of selected transactions and their linkage 
– Ability to interact with Panther via web wallet
– Panther Vaults
Panther to Launch Native Token ($ZKP) on Polygon
Panther also revealed that launching its MVP on Polygon was a no-brainer due to the technical capabilities of the Layer-2 blockchain platform. It intends to launch its native token $ZKP on Ethereum and bridge the token to MVP using Polygon's interoperability features. 
Panther Protocol CEO Oliver Gale also spoke glowingly about the partnership.
"Polygon's approach brings scalable, low-cost transactions to the Ethereum network as well as a burgeoning ecosystem of DeFi protocols already using their technology. Panther's partnership will enable zAsset utility between all Panther users in a privacy preserving, scalable and regulatory compatible fashion – opening the doors for true institutional adoption and retail usage," he added. 
About Polygon
Polygon is a protocol and a framework for building and connecting Ethereum-compatible blockchain networks. Polygon aggregates scalable solutions on Ethereum, supporting a multi-chain Ethereum ecosystem and combining the best Ethereum and sovereign blockchains into a full-fledged multi-chain system.
Polygon solves pain points associated with Blockchains, like high gas fees and slow speeds, without sacrificing security.
About Panther Protocol
Panther is an end-to-end privacy protocol that connects blockchains to restore privacy in Web3 and DeFi. Panther provides DeFi users with fully collateralized privacy-enhancing digital assets, leveraging crypto-economic incentives and zkSNARKs technology.
Users can mint zero-knowledge zAssets by depositing digital assets from any blockchain into Panther vaults. zAssets flow across blockchains via a privacy-first interchain DEX and a private metastrate.
Stay connected with Panther: Telegram | Twitter | Medium | LinkedIn | Website