Paris Saint-Germain to Partner with Blockchain Company Socios for Fan Token Offering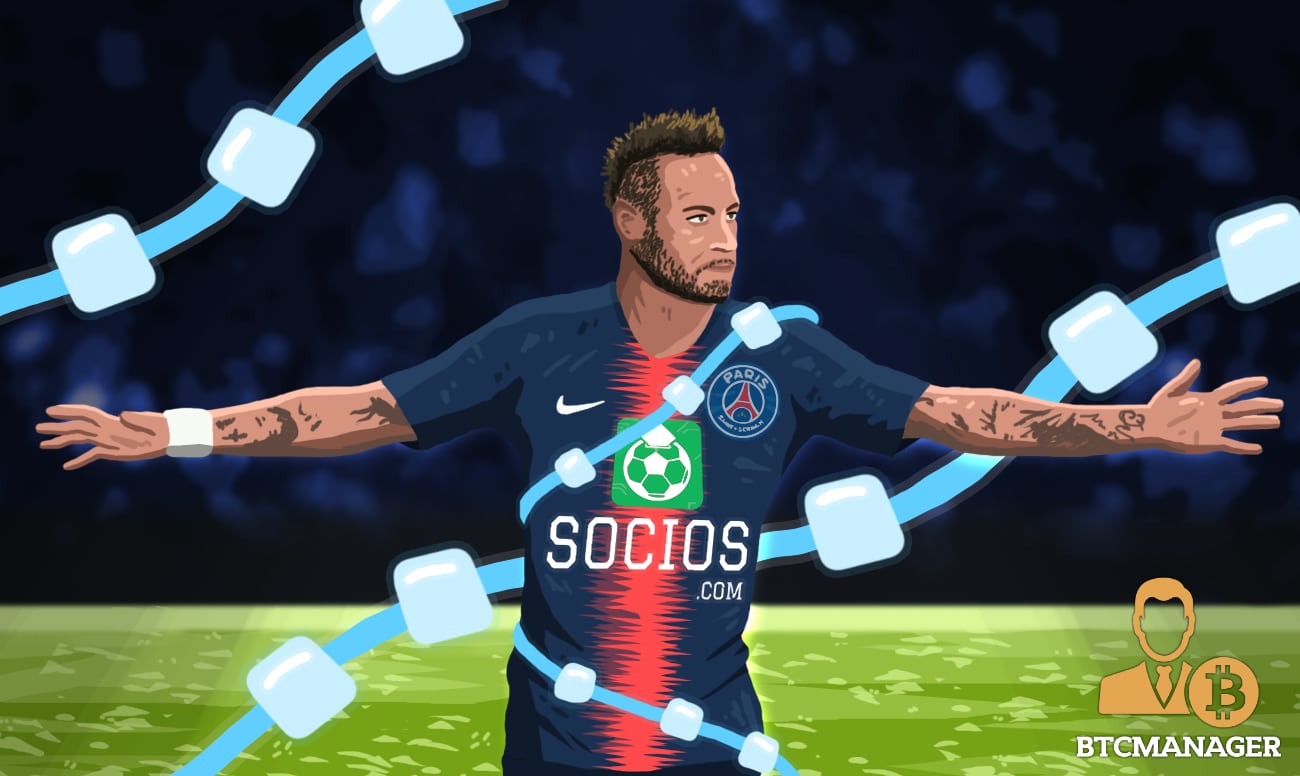 Lately, sports and cryptocurrencies have been known to form strange bedfellows with several reports have recounting major football clubs allying with blockchain and cryptocurrency companies. The latest to join the club is famed football club Paris Saint-Germaine (PSG) following a September 10, 2018, announcement.
PSG Jumps on Blockchain Bandwagon
The French professional football club has joined hands with blockchain company Socios on Tuesday. The blockchain company has been named as "Official Branded Cryptocurrency Partner" of the Football Club, who will jointly work to leverage blockchain technology to revolutionize fan engagement.
The football club will be the first among its kind to join the blockchain platform. Socios will work chiefly to create the world's first Fan Token Offering (FTO) for the club's fan base. The said token will allow fans to interact with the club through polls and mobile voting. Apart from that, token owners will also be granted priority-based access to experiences, exclusive fan rewards, and much more.
⚡️ "PSG partners with Blockchain platform https://t.co/2FROhSNgw8."https://t.co/99WjF7wAmg

— Socios.com (@socios) September 12, 2018
Speaking on the exciting new development, Chief Partnerships Officer of Paris Saint Germain, Marc Armstrong, said:
"Always at the forefront of digital innovation, Paris Saint-Germain is determined to leverage the opportunities that cryptocurrency can provide. This revolutionary technology will have an important impact on the Club's overall business strategy and the way we engage with our fanbase. We are very pleased to welcome Socios.com to the Paris Saint-Germain family."
Seconding his sentiments, founder and CEO of Socios, Alexandre Dreyfus stated, "We are delighted and very proud to have signed Paris Saint-Germain as our first club to work on the evolution of its fan engagement strategy through the Socios.com blockchain platform. We admire the Club's vision in being the first club in world football to adopt this new technology and set a new standard in fan engagement."
Football and Crypto: A Perfect Match
Last month, premier league teams such as Southhampton, Leicester City, Newcastle United, and Tottenham Hotspur, Brighton, Cardiff City, and Crystal Palace agreed to set up digital wallets with online trading platforms, to make the transition from being paid in sterling to bitcoin. The move was enabled by cryptocurrency trading platform, eToro.
At that time, Fran Jones, the head of partnerships at Tottenham Hotspur, conveyed his excitement at the development by commenting that the club was always committed to innovation and technology and welcomed eToro as a partner in a fast-developing category.
Will more football teams embrace blockchain technology? Let us know your views in the comments section.