PARSIQ's IQ Protocol Sets The Foundation For A New Era Of Blockchain-Based Subscription Models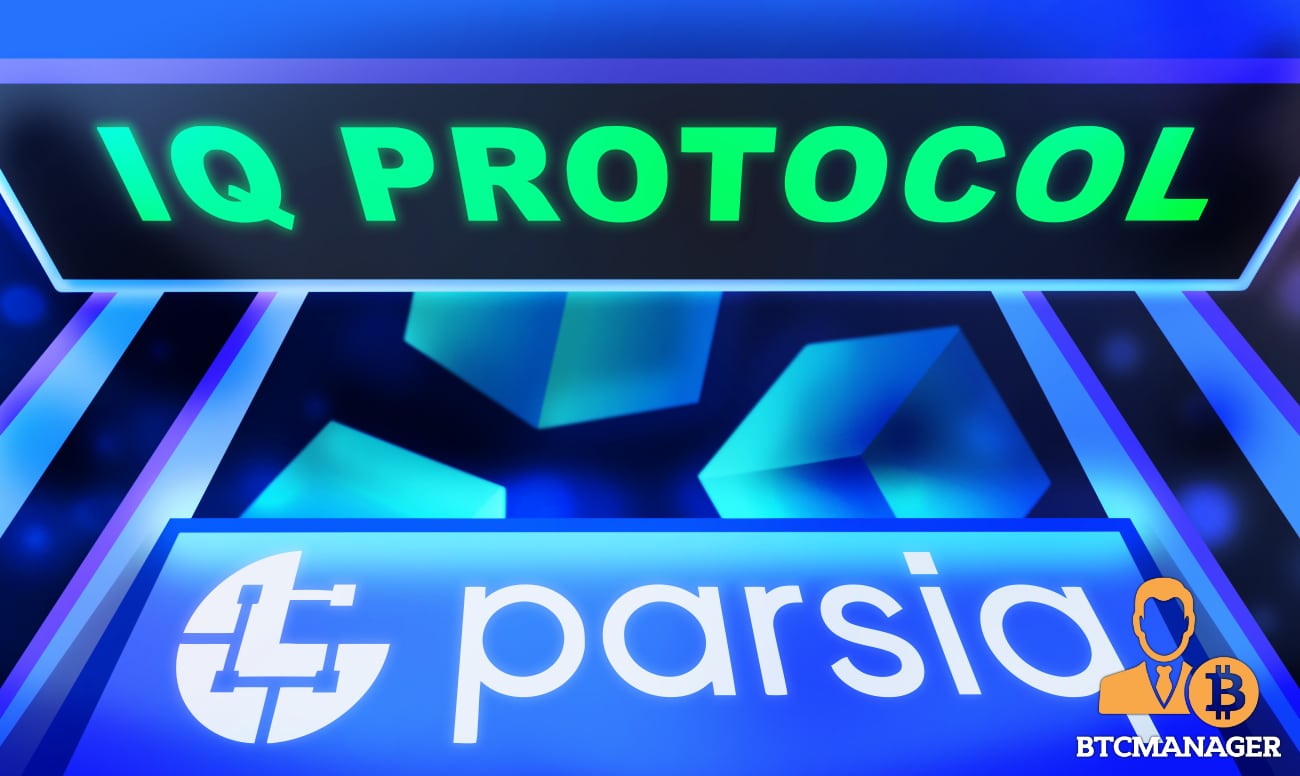 From its humble beginnings in 2018, the PARSIQ team has successfully connected blockchain technology with real-world data. The blockchain monitoring and workflow automation platform connects on-chain and off-chain applications in real-time, allowing developers and businesses to build custom Smart Triggers.
From inception, the PARSIQ ecosystem has grown substantially, earning a reputation as one of the most preferred ecosystems for monitoring and securing DeFi applications, customizing event triggers, and setting up automation. 
Compatible with Ethereum, Algorand, Binance Smart Chain, Polkadot, Solana, and several other prominent blockchains, PARSIQ's IQ Protocol makes it extremely easy to integrate blockchain technology into existing business models. Moreover, it grants users an additional layer of monitoring and automation for blockchain-specific asset management.
After several years of innovation followed by testing new features and capabilities, the PARSIQ team has launched its IQ Protocol. The industry-first protocol allows dApps to utilize the power of utility tokens, thus enabling new business models within the crypto-subscription industry. 
Following its successful testnet run on Ethereum, the IQ protocol has established itself as a new piece of technology for the decentralized finance (DeFi) ecosystem and a much-needed solution for the expanding SaaS (software-as-a-service) market. With the IQ protocol now live on the mainnet, developers and businesses can tokenize subscriptions and build circular economies using risk and collateral-free lending, borrowing, and staking features.
Ushering In A New Era Of Tokenized Subscriptions
With its open-source and decentralized nature, the IQ Protocol offers plenty of room for customization in terms of tokenization models, which enable the rollout of unique services and features. The platform allows developers to tokenize existing assets, helping sustain new business models within the crypto ecosystem by creating decentralized subscriptions.
This feat is made possible via the IQ Protocol and a concept known as Life Time Value (LTV). When any business tokenizes their products and services using the protocol, each token is assigned an LTV, enabling the token holder to spend it on a certain amount of goods and services for a predefined period. 
Through its novel design, IQ Protocol helps service providers accept subscription fees in crypto and fiat currencies. Furthermore, it lets developers construct tailored subscription-based services effortlessly and at the lowest costs, thereby creating a circular economy that powers the service providers' tokens while supporting higher incentives for users.
For example, blockchain-based gaming companies can use IQ Protocol to offer subscription-based incentives for players. Instead of depending on the 'recurring buy' option, developers can provide Life-Time-Value tokens that offer special perks for a fixed period. 
The IQ Protocol also can bring a paradigm shift in the Play-to-Earn (P2E) blockchain gaming industry. By empowering game developers to introduce a slew of in-game assets, incentives, and tokens, players can monetize their efforts in the real world through secondary markets via IQ Protocol's comprehensive suite of trustless smart contracts.
Using PARSIQ's concept, almost every subscription-based business model can leverage blockchain technology. For instance, a content producer can issue LTV tokens, which allow users to stream content for a fixed period, thereby removing recurring top-ups and payments. 
Likewise, customers can eliminate the hassle of renewing their subscriptions, as the LTV token gives them the total value for the life of the corresponding token. Customers who don't wish to hold these tokens or have extra tokens can rent their assets on the renting pool powered by the IQ Protocol. This grants users the opportunity to earn returns based on the perceived value of the assets, introducing a win-win situation for service providers and consumers alike. 
As a stand-alone product, the IQ Protocol ties PARSIQ, the IQ Protocol, and the native PRQ token together. Eight other projects plan to use the IQ Protocol for their tokenomics changes and models, indicating that the software-as-a-service business model is witnessing an increasing demand. 
Using PARSIQ's novel IQ Protocol, businesses across a wide range of industries will now be able to construct blockchain SaaS models to tokenize their products for distribution on select blockchains.