Partisia Blockchain Partners Frax to Launch CPI Rival, Frax Price Index (FPI)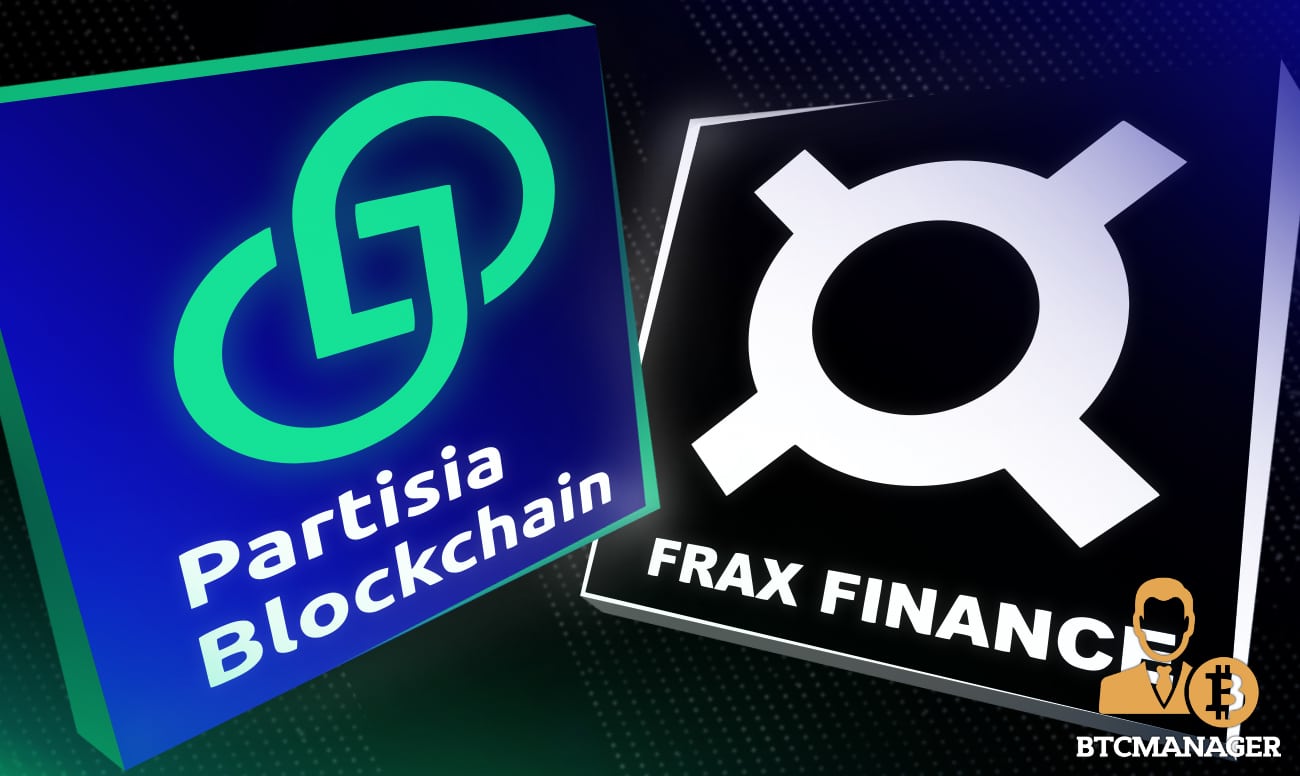 Partisia Blockchain and Frax have joined forces to a new distributed ledger technology-powered, highly accurate inflation tracker dubbed the Frax Price Index (FPI). The team claims the newly-launched FPI is the blockchain replacement of the hugely criticized Consumer Price Index (CPI). In addition to unveiling FPI, the FRAX stablecoin will also be launched on the Partisia network. 
Partisia, Frax Forge New Inflation Index
Partisia Blockchain, a project that claims to be dedicated to building a  new sustainable data-driven society by facilitating a balance between data protection and utilization, has joined forces with Frax Finance, creators of the world's first fractional-algorithmic stablecoin, to launch a new inflation tracking benchmark called Frax Price Index (FPI).
Notably, the team claims the new FPI is designed to be highly accurate while also protecting consumer privacy, unlike the 'outdated' Consumer Price Index (CPI) still being used by players in the traditional financial ecosystem.
"Frax Price Index (FPI) is the blockchain replacement of CPI, a financial benchmark for tracking inflation rate in the traditional economy. The CPI is regularly criticized for being outdated and not reflecting the true extent of inflation correctly. Furthermore, it's composed by tracking expenses of a group of consumers and aggregating that data, which poses privacy issues," the team explains.
The team argues that the CPI is very narrow in scope and as such, it's an inefficient way of measuring global inflation, as it often leaves out a vast array of assets and expenses such as healthcare costs, and tuition fees, amongst others.
Built on Transparency
The Partisia team claims the network is built for trust, transparency, privacy, and speed of light transaction finalization, which is achieved by combining secure multiparty computation (MPC) and blockchain technology.  
In addition to rolling out FPI, the Partisia-Frax alliance will also see to the launching of the FRAX stablecoin on the Partisia blockchain network. The creators of Partisia claim to be pioneers of privacy protection, with vast experience in the provision of privacy integrations to secure enterprise data. 
The team says the Frax Price Index (FPI) is built to function as an on-chain inflation tracker that fosters transparency. FPI will be integrated into the Partisia blockchain network and it will utilize the privacy-preserving data from the network to formulate an efficient and transparent inflation tracking tool for the DeFi world.
Brian Gallagher, Partisia co-Founder said:
"We Chose to work with Frax Finance to integrate their algorithmic stablecoin because the technology is advancing beyond a pegged USD stablecoin and uses a demand-supply curve where users minting and redeeming FRAX keeps the price stabilized. Together with Partisia Blockchain's advanced privacy oracles, a variety of crowdsourced demographic purchasing data are converted into trustworthy indexes enabling FPI to disrupt the non-transparent methods so far used to report inflation data."