New Partnership to Integrate Litecoin (LTC) Into Atari Ecosystem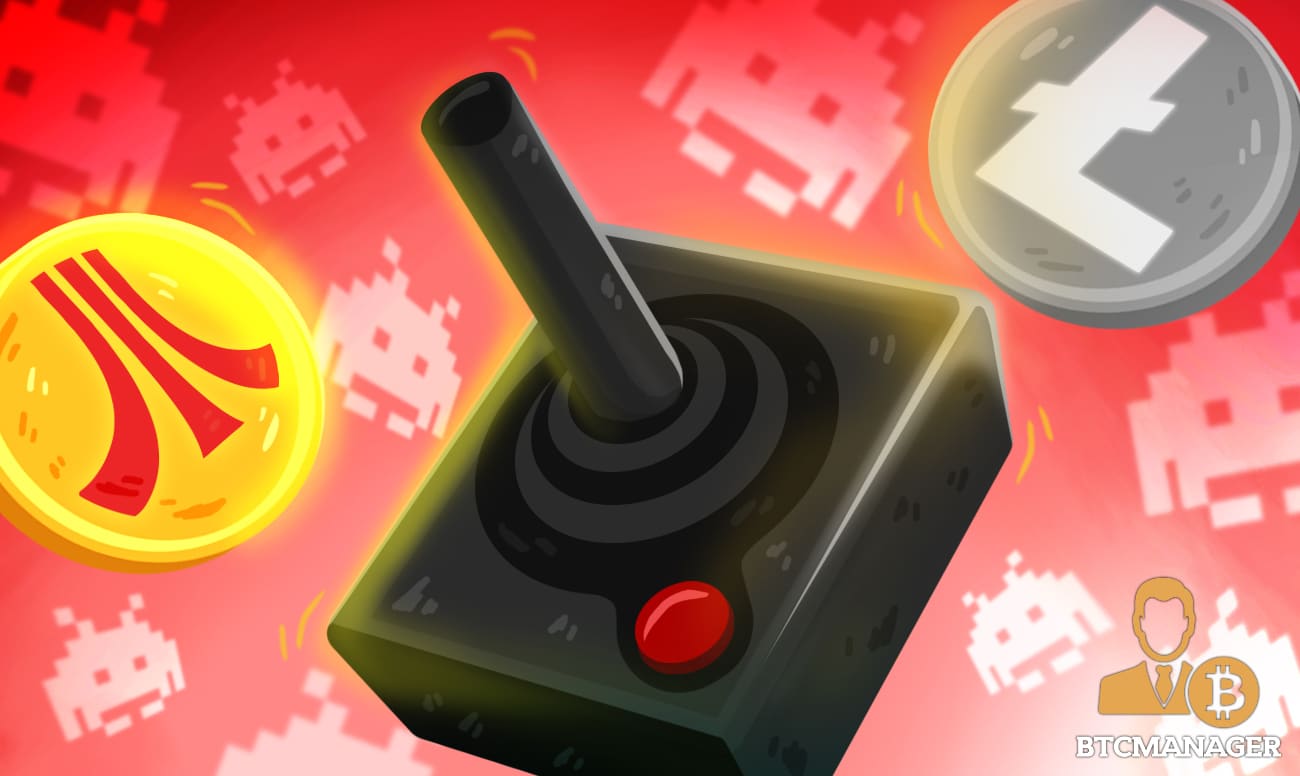 U.S.-based entertainment giant Atari Group on May 19, 2020, announced a partnership with the Litecoin Foundation to promote the awareness and mainstream adoption of the Litecoin (LTC) cryptocurrency.
Atari and Litecoin Join Forces to Foster Digital Ecosystem
Decentralized, fully peer-to-peer digital currency Litecoin has joined forces with major entertainment firm Atari.
According to a recent press release, the two entities have inked a partnership that aims to extend the use of LTC across gaming platforms within the Atari ecosystem. The newly forged alliance will potentially be extended to several other potential ventures, including joint merchandising.
Known the world over for its wide range of popular video games including Asteroids, Breakout, and Centipede, among others, Atari seeks to promote the use of Litecoin digital token throughout its ecosystem through the partnership.
Among other utilities, Atari seeks to use LTC as a means of investment into its soon to be launched Atari Token. Per sources close to the matter, the Atari Token will have an array of uses.
Specifics of the Partnership
Specifically, Atari Token holders will be able to manage purchases and track their portfolio of digital assets within the Atari ecosystem. It is also expected to be used as a medium of payment in the Atari Casino.
For Litecoin, the partnership will push the digital currency as a means of payment for buying the highly-anticipated new Atari VCS game console at a discount. Presumably, the cryptocurrency will be used for various more purposes as more details on the partnership come to light.
Commenting on the development, Charlie Lee, Managing Director, Litecoin Foundation, said:
"Many of us remember growing up and playing games from Atari. It is great to see Litecoin being used in a variety of different ways within the Atari ecosystem, from purchasing the new Atari VCS gaming console to being used as a way to invest in Atari Tokens. The Litecoin Foundation is excited to see the possibilities a partnership like this can have for not only Litecoin and cryptocurrencies but also the gaming industry and lifelong fans of Atari."
Similar sentiments were echoed by Atari CEO, Fred Chesnais who noted Litecoin's ease-of-use and low transaction costs that make it an ideal cryptocurrency to be integrated into the Atari ecosystem.
Earlier, BTCManager reported that Atari was finally moving ahead with its crypto ambitions as it launched its Atari token private presale.