Paxos Plants Physical Gold on the Blockchain with PAX Gold (PAXG)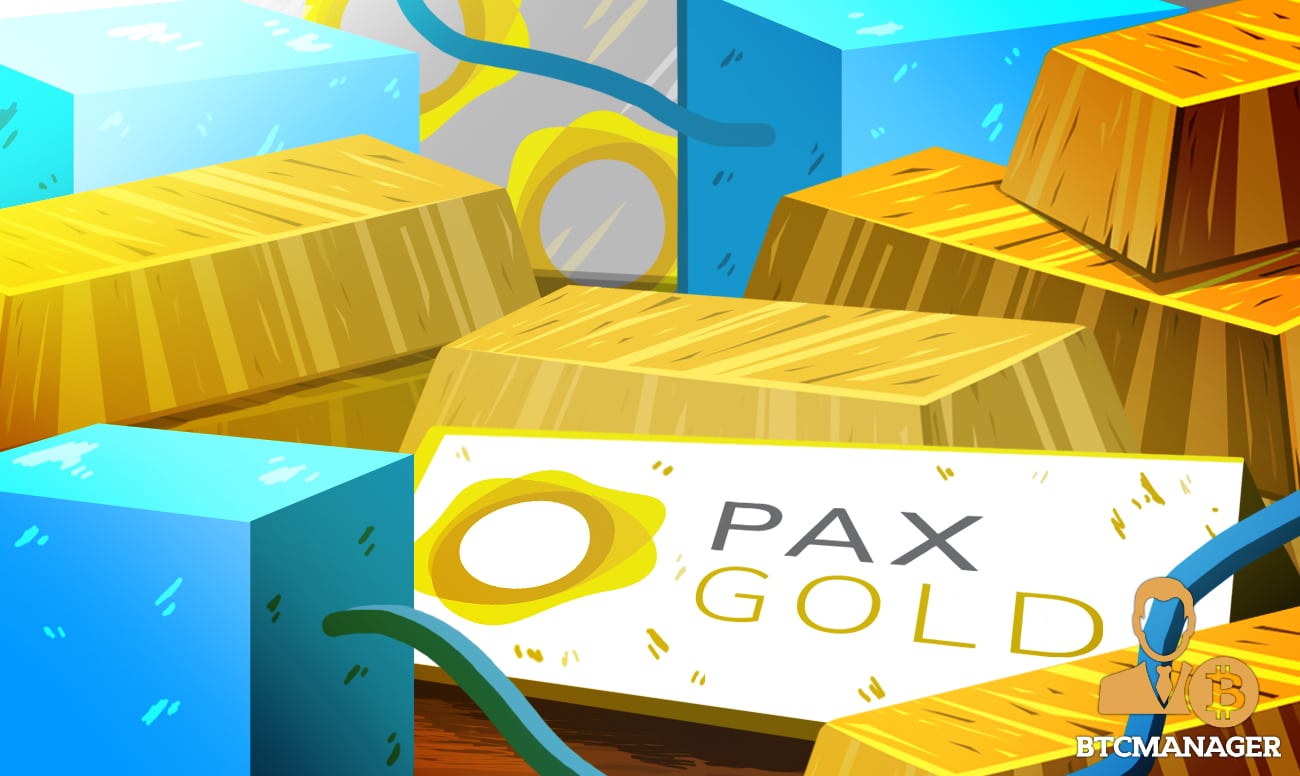 Paxos Trust Company, a financial institution regulated by the New York Department of Financial Services (NYDFS), has announced the launch of PAX Gold, a distributed ledger technology (DLT) based cryptocurrency backed by genuine gold. Paxos claims each PAXG token is redeemable for one fine troy ounce of London Good Delivery gold, according to a press release, September 5, 2019.
Real Gold on the Blockchain
In a bid to eliminate the complexities associated with the trading, ownership, and transfer of gold bars, Paxos has launched PAX Gold (PAXG), an ERC-20 standard token backed by fine gold.
As stated in its press release, the New York DFS has approved the issuance of PAXG and each token is fully backed by one fine troy ounce of London Good Delivery gold stored in highly secure vault facilities in London. 
The team says the value of PAX Gold is tied to the real-time market value of genuine gold, allowing token holders to enjoy the benefits of real gold, as well as the speed, mobility, and flexibility that comes with cryptos.
Paxos Making Life Easier 
While various gold merchants charge varying amounts storage and transaction fees for physical gold bars, Paxos says it leverages the Ethereum blockchain to make it easier for PAXG to integrate into crypto exchanges, wallets, lending platforms, and others, whilst also charging meager fees for on-chain transactions.
The team has hinted that PAXG token holders will be able to convert the digital asset to and from fiat currency or unallocated gold or redeem it for physical gold bars.
PAXG token holders can also get information concerning their gold bar holdings in real-time, including serial number, brand code, gross weight, fineness, and fine weight, via an Ethereum wallet address.
Commenting on the launch of PAXG, Charles Cascarilla, CEO and Co-Founder of Paxos reiterated that the initiative smashes the high barrier for entry present in the gold bar ecosystem, creating a level playing field for everyone.
Cascarilla said:
"In a digital and global financial system, owning physical gold is a cumbersome, outdated investment. It's not easy to trade, divide, move or leverage against other investments. By putting gold on a distributed ledger, we're democratizing access to gold."
Importantly, Paxos says it has employed the services of Withum, a nationally ranked public accounting firm, to function as an independent editor for the PAX Gold project.