PayPal's Peter Thiel Rues 'Underinvesting' in Bitcoin (BTC), Blasts Central Banks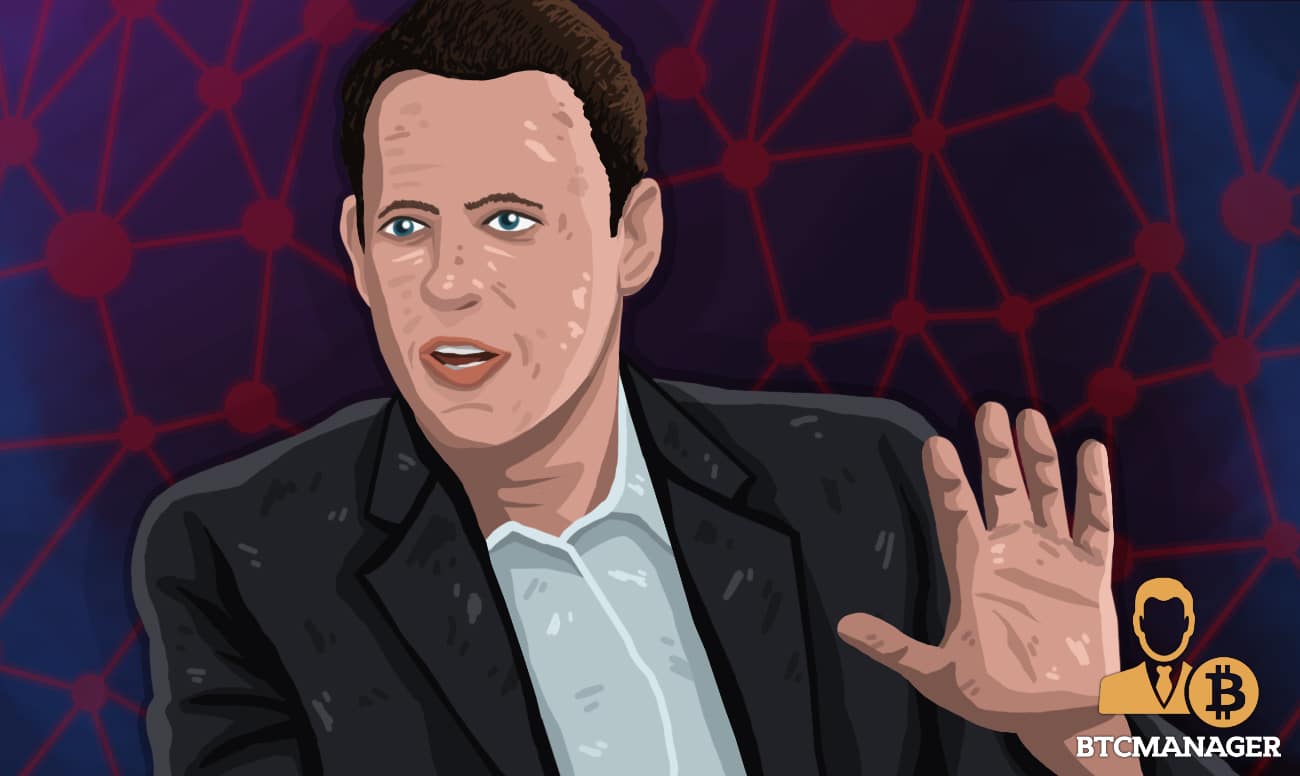 Peter Thiel has revealed during an interview hosted by the Lincoln Network, that he feels he's not invested enough of his wealth in bitcoin (BTC), adding that the rise of cryptocurrencies will spell doom for central banks, reports Bloomberg on October 21, 2021.
Thiel Blasts Central Banks
As the price of bitcoin (BTC) and other cryptocurrencies continue to aim for the moon this bull season, Peter Thiel, the co-Founder of PayPal, Founders Fund, and Palantir Technologies, has heaped praises on decentralized digital currencies, arguing that the success of these innovative assets over the years has proven that the world's financial system is not sustainable.
During a recent interview with the Lincoln Network, a nonprofit that claims to be focused on bridging the gap between America's sit of power, Washington DC and Silicon Valley, the 54-year-old billionaire venture capitalist, libertarian and conservative political donor, blasted central banks and heaped praises on cryptocurrencies.
Peter Thiel Bullish on Bitcoin (BTC)
Though he did not disclose the amount of bitcoin (BTC) he holds in his portfolio, Thiel however, hinted that he feels he should have pumped more of his nearly $4 billion net worth into bitcoin and altcoins.
"You're supposed to just buy bitcoin. I feel like I've been underinvested in it," he said, adding that his primary reason for not going all-in on bitcoin earlier on was that he felt the investment secret was already known by the masses.
Despite seemingly missing out on outsized profits from crypto, Thiel says he firmly believes that "the answers are still to go long. Maybe it still is enough of a secret."
Thiel, who has always been a strong critic of artificial intelligence, used the interview as an opportunity to sound an alarm about the rapidly evolving technology once more, arguing that "AI, especially the sort of low-tech, surveillance form, is essentially communist," and that the experts working on these technologies should "think about how they're working on a technology that's going to destroy the world."
In related news, in January 2018, reports emerged that Thiel's Founders Fund had invested about $20 million in bitcoin (BTC) and that move has proven to be a very smart one, as the digital currency has gained over 400 percent in the past year alone, trading around $64,869, at press time.
As reported by BTCManager in August 2021, PayPal expanded its crypto trading offering to customers in the UK, after previously rolling out the service in the United States in October 2020.