PayPal and Venmo Reportedly Moving Into the Bitcoin and Crypto Market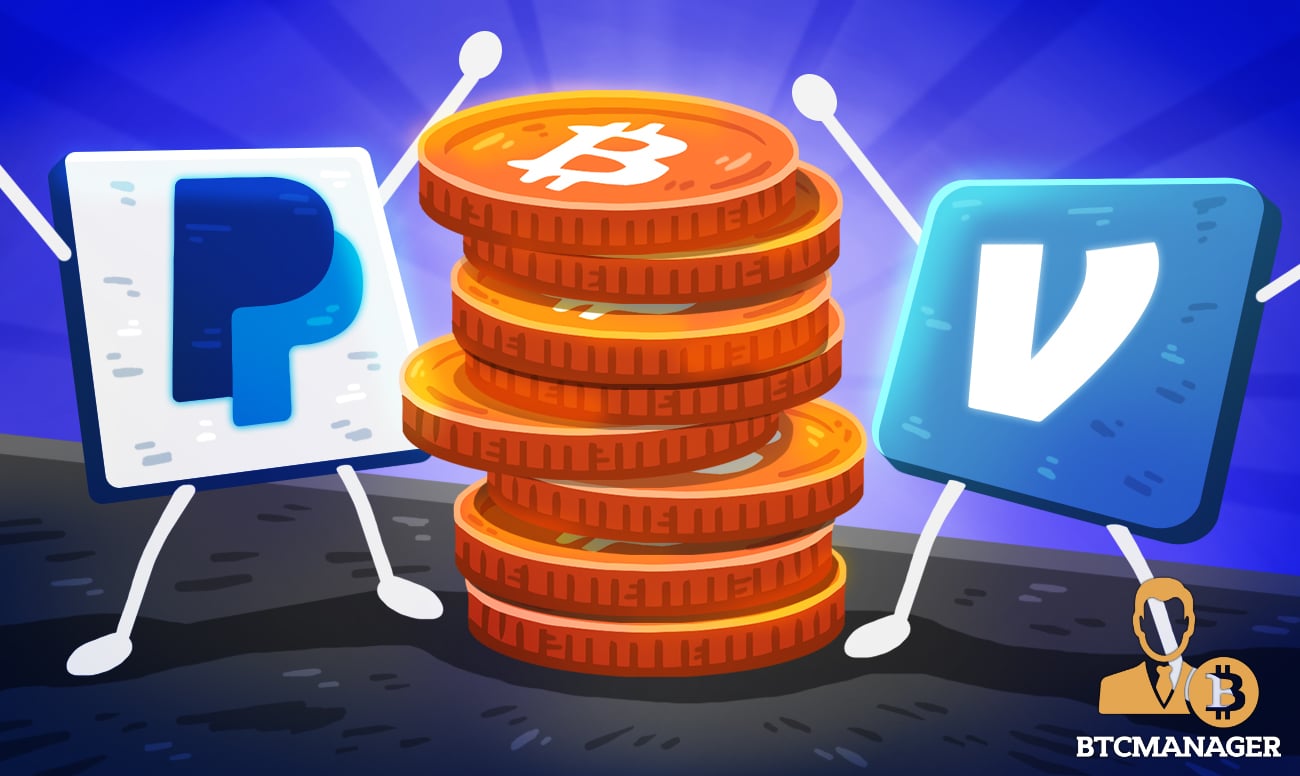 PayPal, the global payments network and industry leaders, is planning to start selling large-cap cryptocurrencies to its 325 million consumer base, as per reports on June 23.
Turning to BTC
CoinDesk quotes unnamed, "well-placed" industry members as the sources on the matter, with the latter stating PayPal will commence the "buys and sells of crypto" directly from both PayPal and Venmo in the near future.
The source added PayPal will have an inbuilt wallet function so customers can store, trade, and transact in crypto-assets. Presumably, the firm will start with just Bitcoin storage, ballooning later on to include other large-cap currencies.
For now, PayPal is used as a method of withdrawing or encashing funds, similar to banks, from exchanges like Coinbase, but any direct, peer-to-peer crypto transfer is discouraged and leads to a "ban" from the company.
The source added:
"It is unclear which or how many cryptocurrencies would be available. [We] expected PayPal would be working with multiple exchanges to source liquidity."
Another source believed PayPal will offer the buying and selling of crypto and services can be expected "in the next three months, maybe sooner."
In terms of liquidity providers, San Francisco-based Coinbase and Europe's Bitstamp were mentioned as likely contenders by the sources. At press time, no comments or insights exist from Coinbase, PayPal, Venmo, and Bitstamp.
Coinbase is one of the few crypto-services allowed to transact with PayPal, with services like LocalBitcoins and others blacklisted by the latter. Coinbase activated PayPal deposits back in 2018, with withdrawal facilities available since 2016.
PayPal Bolstering Blockchain Expertise
Firms around the world are steadily turning to cryptocurrencies as an alternative payment source and as a revenue booster. Millions around the world hold and transact in crypto daily, and reputed companies offering relevant services are bound to gain immediate traction.
Meanwhile, job listings on PayPal show the firm is ramping up its blockchain and cryptography efforts. At the start of 2020, the firm offered four positions in San Jose and four in Singapore for its flagship Blockchain Research Group.
PayPal Chief Technology Officer Sri Shivananda told CoinDesk earlier this year:
"The company wanted its own "perspective and view on [blockchain] technology itself to see how it can help us contribute to the concept of creating an open digital payments platform that can serve everyone."
He added PayPal is a "strong believer" in the prowess of blockchain, and that the digitization of currency is a matter of "not if, but when."