PBoC Official Says DCEP Not a Challenge to WeChat and Alipay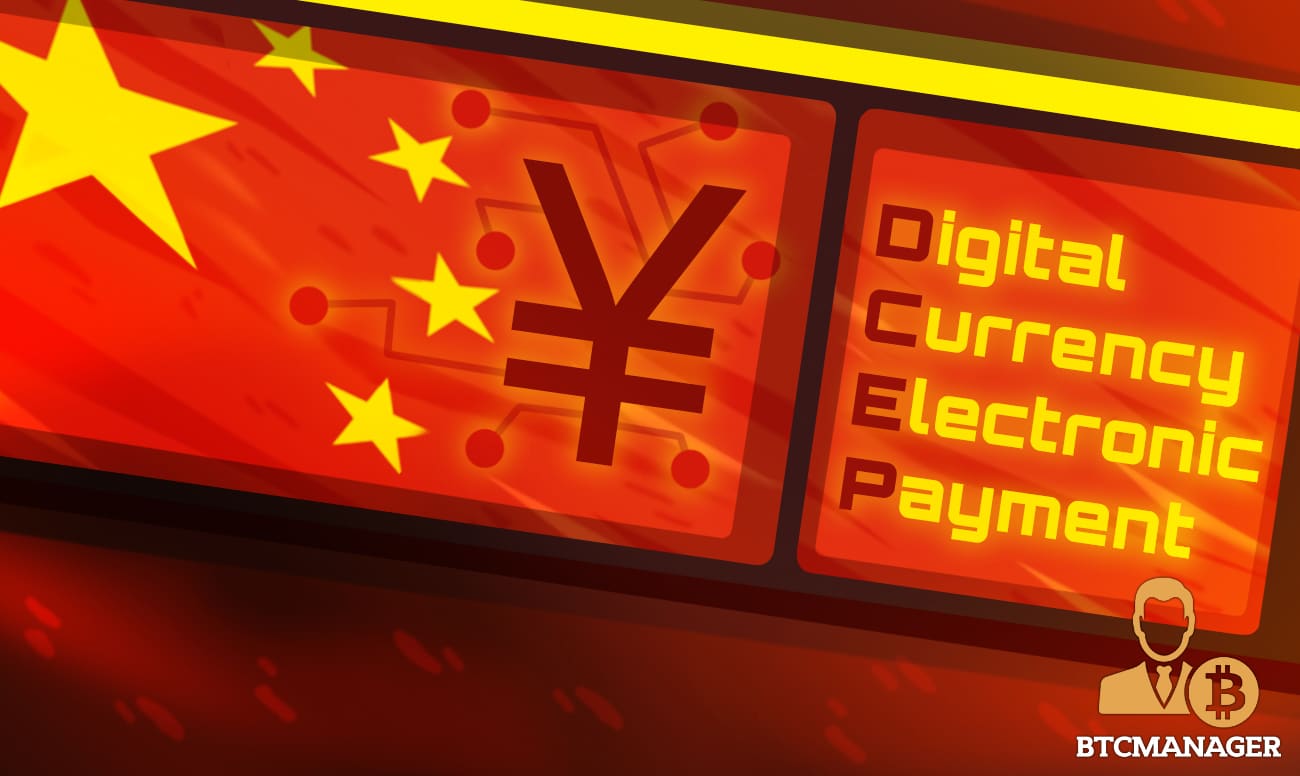 An official of People's Bank of China (PBoC), China's central bank, has stated that the digital currency electronic payment (DCEP) is not designed to challenge existing major mobile payment platforms in the country
Digital Yuan Can Function With Private Payment Platforms
According to a report by the South China Morning Post on Monday (October 26, 2020), Mu Changchun, head of the PBoC's digital currency research institute, said the DCEP will not compete but rather work with mobile payments networks Alipay and WeChat Pay.
Mu made the clarification while speaking at the 2nd Bund Summit held in Shanghai. An excerpt from the PBoC official reads:
"They don't belong to the same dimension. WeChat and Alipay are wallets, while the digital yuan is the money in the wallet."
The statement from the China central bank executive seems to contradict previous reports. According to speculations at the time, the country's central bank digital currency (CBDC) could reportedly weaken the duopoly that WeChat Pay and Alipay hold in China's mobile payment sector.
Meanwhile, a fintech consultant, Wang Leilei noted that users had the option of using the DCEP wallet as against private mobile wallets.
Part of Mu's speech at the summit also called for "centralized supervision", which according to the PBoC official would help the central bank's CBDC project to "resist the erosion of cryptoassets and global stablecoins." The DCEP's centralized framework distinguishes the PBoC's CBDC from decentralized cryptos such as Bitcoin (BTC).
Coordination Needed to Combat Counterfeit DCEP Wallets
Mu further revealed that there were different fake digital yuan wallets existing in the market. Commenting on the issue of counterfeited DCEP wallets, Wang stated that users who were unfamiliar with China's CBDC might fall prey to rogue actors.
To combat the counterfeiting problem, the PBoC official stated that the different parties involved in the digital yuan issuance and distribution will work together to bring the DCEP to the masses. Also, the DCEP wallet will need to possess unique features.
China has been at the forefront of the CBDC race compared to other countries. As previously reported by BTCManager, the Shenzhen government distributed 10 million digital yuan (~$1.5 million) to 50,000 lucky winners in a lottery. The airdrop was China's largest DCEP trial.
Local authorities further recorded a successful airdrop program, with over 47,500 winners receiving and spending their free "coins". Furthermore, some of the recipients recharged their wallets, with the top-up totaling 901 yuan ($134,000). However, some of the users expressed scepticism, noting that the DCEP was no different from existing mobile payment networks.
While other countries are either researching CBDCs or newly joining the bandwagon, China is reportedly looking to roll out its digital yuan before the 2022 Winter Olympics.