Top Peer-to-Peer (P2P) Non-Fungible Tokens (NFTs) Swapping Platforms in 2022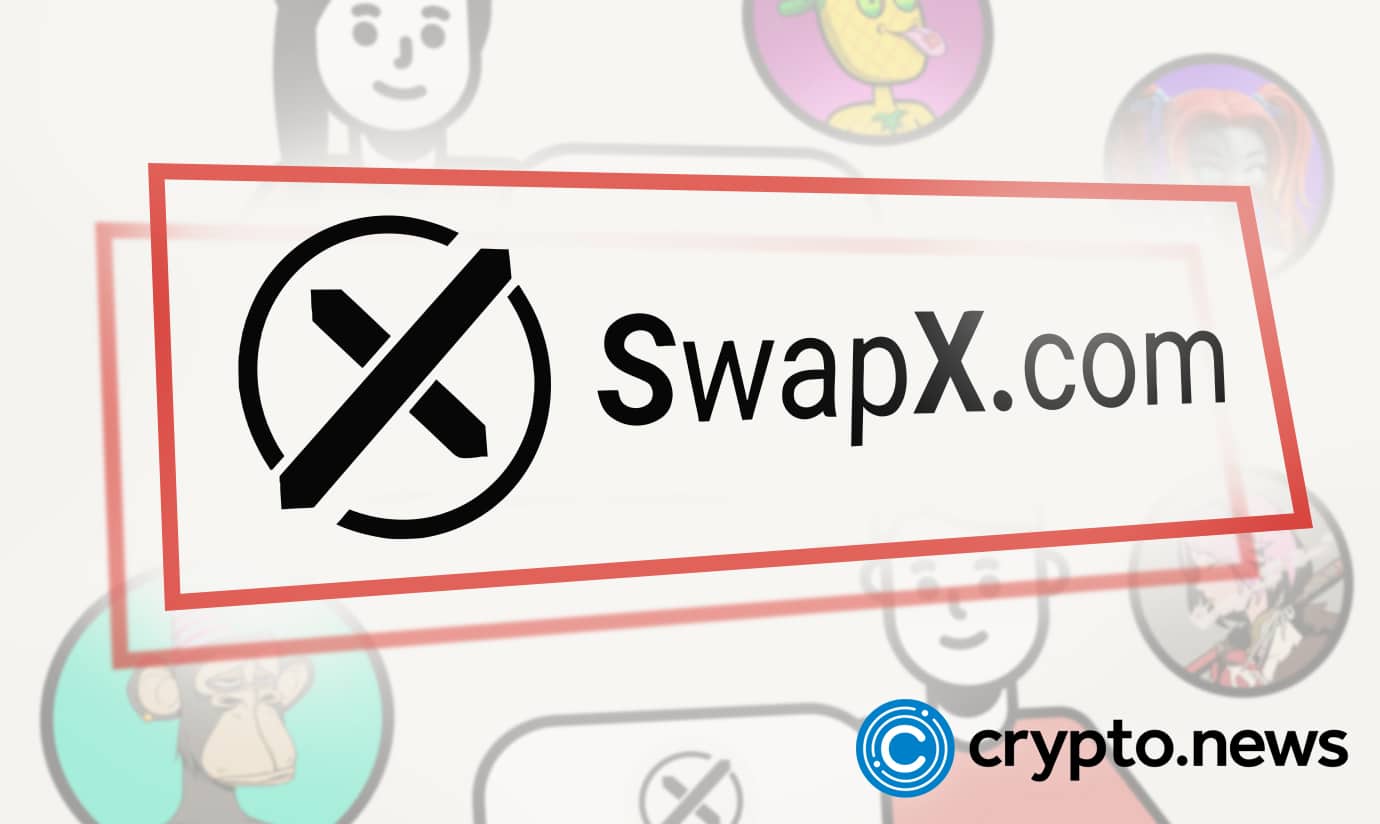 Non-fungible tokens (NFTs) are digital assets that represent real-world objects such as artworks, music, in-game digital collectibles, videos, and more, minted on the blockchain. NFTs are one of the hottest properties in the distributed ledger technology (DLT) ecosystem at the moment, as top brands, celebrities, and regular individuals are now actively exploring the potential of these digital collectibles.
The Non-fungible tokens (NFT) industry has ballooned in recent years, and the latest research reports have revealed that the massive demand for digital collectibles will trigger a market growth of $147.24 billion by 2026
While there are now countless NFT projects and metaverses on the market, collectors of these unique cryptoassets need to exercise a considerable level of caution when trading on these platforms, to avoid falling victims to scam NFT projects, as bad actors are now increasingly latching onto the digital collectibles train.
Below are some of the leading and reliable peer-to-peer non-fungible tokens swapping platforms blazing the trail in 2022.
SWAPX.COM claims to be one of the best and most reliable platforms for peer-to-peer NFT swapping. For the uninitiated, NFT swapping allows users of an NFT marketplace to buy, sell or trade their digital collectibles directly to another user. Via the NFT swapping system, collectors can trade-in NFTs for NFTs, NFTs for Crypto, and NFTs for NFTs + Crypto.
SWAPX uses the open-source 0x protocol (Exchange V3 contract which was audited by ConsenSys Diligence) to facilitate NFT minting and swapping between any combination of ERC20, ERC721, and ERC1155 tokens.
The SWAPX NFT marketplace supports the off-chain orderbook feature, which makes it possible for users to swap NFTs without bothering about transaction fees. With this feature, a user (maker) only needs to sign a swap order and the taker can find this order on his open orders.
SWAPX also allows users to set an expiry date/time for their swap transactions, This simply means that users don't need to send an on-chain transaction to cancel the swap.
Unlike other established NFT marketplaces, especially those powered by Ethereum, SWAPX does not charge fees for NFTs-NFTs swapping. However, if the order contains ERC20 tokens, the receiver will pay just 0.2% of the ER20 tokens as swapping fees.
Makers are not required to pay any gas costs to create an NFT swap. They only need to sign the order to execute the transaction. The taker, on the other hand, must fill the order on-chain, and this attracts an insignificant amount of gas fee, compared to other NFT marketplaces, thanks to the well-established and gas efficient contracts (through 0x) of SWAPX.
SWAPX has an appealing and user-friendly user interface (UI). Just like swapping tokens on the Uniswap decentralized exchange, it offers the swap functionality on a single page, without any complex features. As a maker, follow the steps below to swap your NFTs on SWAPX:
Visit https://www.swapx.com/swap, then connect your wallet to begin.
● Select assets (ERC721 and/or ERC1155, ERC20) from the wallet
● Input the taker address you want to swap with
● Select the assets ( ERC721 and/or ERC1155, ERC20) from the taker wallet
● After that, click 'CONTINUE' and approve all assets you want to swap
● Click the 'CREATE SWAP' button and sign this order without paying any gas fees.
For Taker:
● Visit your order >Open Orders and find orders with CONFIRM status
● Click your order and review the swap details between you and the maker
● Click approve and confirm each asset to be swapped
● Click CONFIRM Button to fill this order once approval is completed. For help with NFT swapping on SWAPX, click here.
NFTTrader: NFTTrader is one of the leading NFT P2P trading platforms currently in existence. The trading community was established in January 2021 by a team of four cryptocurrency enthusiasts with the sole aim of disrupting the industry and creating a unique platform where users can trade NFTs with relative ease and comfort. The team created its custom asset-swap smart contract that allows its users to swap any combination of ERC20, ERC721, and ERC 1155 tokens, as well as ETH.
Despite the varying backgrounds of the four founders (North America and Europe) they've been able to combine their skills and experience and cover most of the important areas needed for the development of the NFT Trader
The team is enthusiastic about killing off all manner of NFT scams and illicit practices that have been a major occurrence in the industry since its inception. So, instead of traders moving from one DM to another on Discord, Telegram, or Twitter, a process that is both risky and long, NFTTrader is eradicating the risk by creating a community where they can trade with much ease and confidence.
Sudoswap: Sudoswap is a leading NFT P2P platform that prides itself as the favorite teleological marketplace with zero swap fees. The platform was created by a notable name in the crypto space dubbed 0xmons in April 2021 as a user-friendly platform with unlimited potential.
While other p2p NFT trading platforms like NFTTrader created their smart contracts from the ground up, Sudoswap makes use of the open-source 0x protocol to create and settle swaps between any combination of ERC20, ERC721, and the ERC1155 tokens. Furthermore, to boost the confidence of users of the platform, assets will not move an inch from a user's wallet until the swap is accepted by both parties. Sudoswap is not discriminatory, as it can work with all forms of organizations, small scale businesses, medium scale, freelance platforms, non-profits, as well as government parastatals.
Swap.kiwi: Swap.kiwi is another notable p2p NFT trading platform that is both secure and reliable. The NFT trading platform was established by ape punk niftynaut in June 2021, making the platform one of the newest p2p NFT swapping communities.
They created their smart contract to execute swaps between any combination of ERC721 and ETH. Trading on swap.kiwi is safe for everyone, as users can cancel an unfavorable transaction and their assets will be returned to their wallet once the cancellation process is confirmed.