Peer to build 3D map-based augmented reality metaverse with the team behind Zenly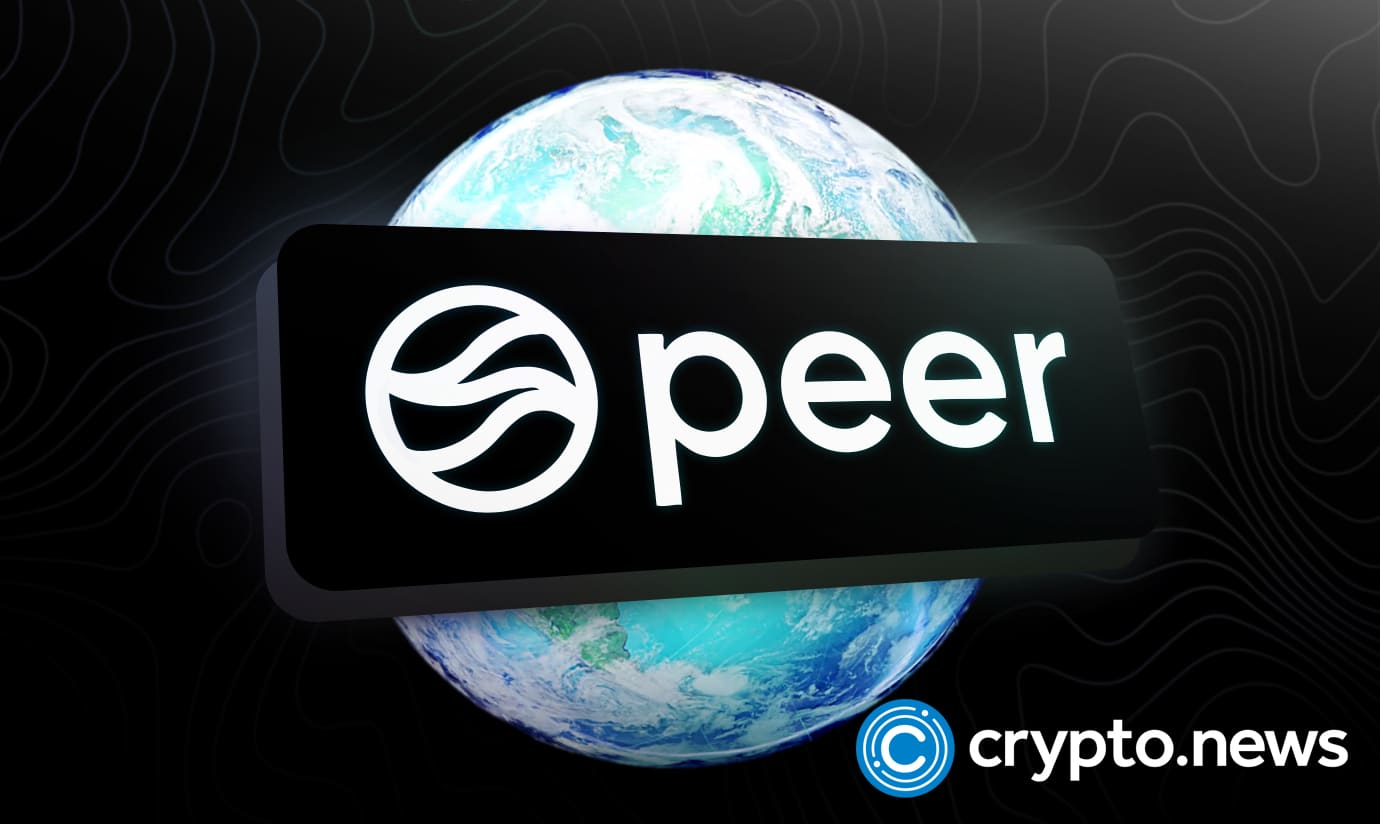 The web3 metaverse and social network ecosystem startup, Peer, is beefing up its design credentials with the addition of the "Wonka" engineering team that built Zenly, a 3D social maps platform that was later acquired by Snap.
Peer said in a press release that the Wonka team, led by its new Head of Maps, Milan Bulat, will be tasked with building artificial intelligence-powered 3D maps that cover the whole world. They're intended to become essential to its augmented reality (AR)-based social networking experience.
The idea is to integrate AR with AI and blockchain to create a 3D map covering the entire world, delivering immersive, gamified user experiences. With Peer, its users' metaverse-based lives will intersect with the physical world. They'll slowly build up a map of places, people, and memories of the past within their own, personal "places graph". This will support easier navigation within Peer's AR world, allowing users to re-discover old memories and share them with friends and other metaverse inhabitants. 
The company's ambitious project entails what it says is the world's first vertically integrated blockchain stack with L1 to L4, supporting a holistic, decentralized ecosystem that will serve as the foundation of its AR metaverse.
Peer's blockchain is based on a patented proof-of-activity consensus algorithm expected to support millions of transactions per second, enabling mass adoption of its native token, PMC. It aims to make blockchain useful and relevant to everyday life through various gamified AR experiences.
Within Peer's AR-based universe, which maps to the real world, users will own their digital identities, known as Decentralized Federated Identities (DFIs). Users in Peer's network can create access tokens for their data, allowing them to share their DFI with the services they use while preventing access by anyone else.
The Wonka team possesses plenty of unique talents to help Peer transform its ambitious vision into a reality. Zenly, which was recently shut down by Snap, was founded back in 2011 as a social networking app that revolves around interactive, real-world maps.
Users could see where their friends are at any given moment, work out how to navigate to their location, send messages, request photos, and more. Whereas social networks like Facebook encourage people to stay put and scroll down, Zenly is all about connecting people.
Snap's decision to close down Zenly was unexpected as it had a massive user base, with more than 35 million daily active users in 2022. The company said the decision was part of a series of cost-cutting measures that aim to slash its annual budget by more than $500m.
It was bad news for Zenly's fans, but the good news is that they'll soon be able to migrate to Peer, which will offer many similar features and more.
Peer's founder and CEO Tony Tran promised that his company would not only recreate the magic of Zenly but "take it to the next level" as well.
Tran explained:
"Our 3D maps sit at the intersection of the digital and physical worlds, enabling users to access both simultaneously. We see it as a globally connected experience. This is an opportunity to create an exciting new world and bring back the emotional connection and sense of belonging that has been stripped from today's social networks."
Peer stated that with Zenly's Wonka team onboard, it will be able to accelerate the development of its own gamified 3D map-based social network and that it's bringing forward its app launch plans to the second quarter of this year. The Peer app will be available on both Android and iOS. Its AR metaverse will also be accessible by a dedicated virtual reality headset it's planning to launch later in the year.
To sign up for early access to Peer and obtain exclusive rewards, users can head over to Peer's website and register their username before its launch.
"We have an aggressive roadmap to deliver the features that Zenly users loved in an all-new platform they will rave about," Bulat said. "Peer will completely transform the way people experience their world."
Disclosure: This content is provided by a third party. crypto.news does not endorse any product mentioned on this page. Users must do their own research before taking any actions related to the company.