Peter Schiff Finally Loses Bitcoin Battle as Son Goes All-in on BTC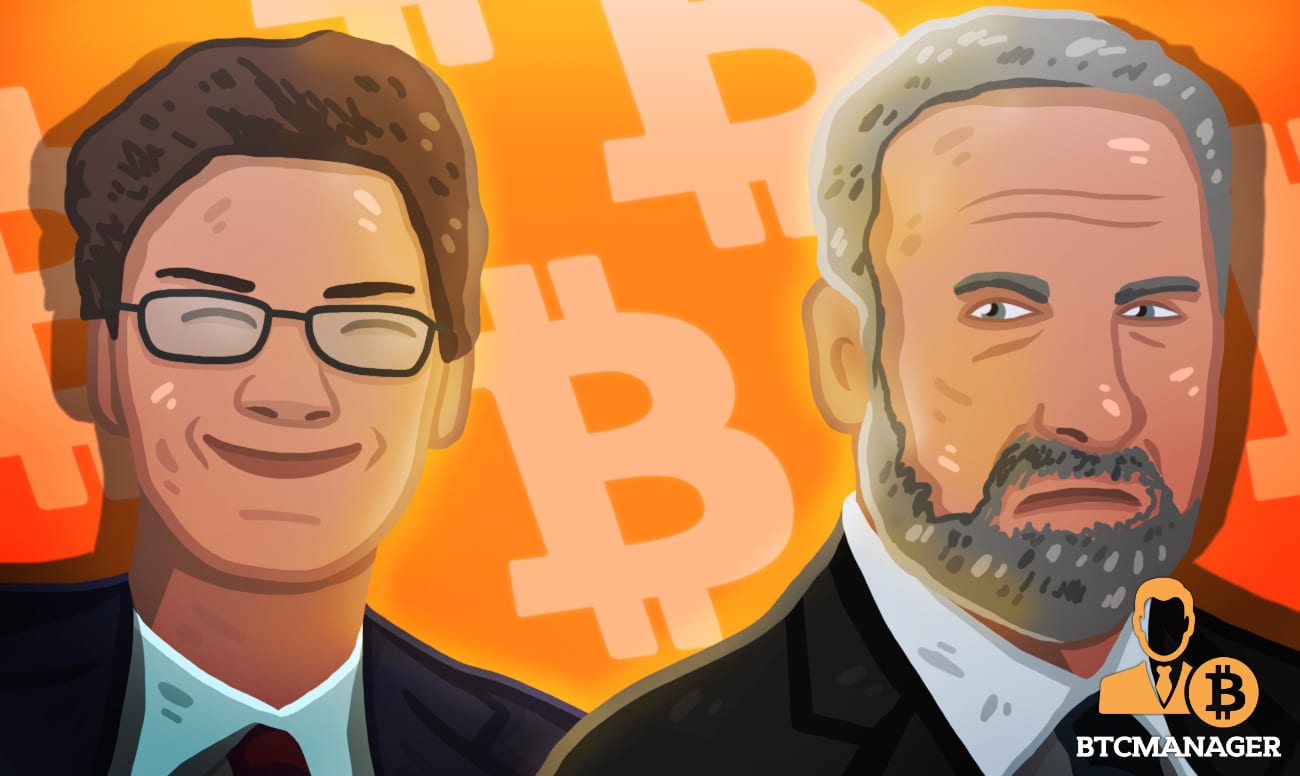 Peter Schiff has revealed via Twitter on March 10, 2021, that his son, Spencer Schiff, has dumped his entire gold and other investment portfolios for bitcoin (BTC). The longstanding bitcoin critic says he plans to disinherit his son.
Spencer Schiff Buys More Bitcoin 
In a rather interesting development, gold bug Peter Schiff, the 57-year-old CEO and chief global strategist of Euro Pacific Capital Inc., a Connecticut-based broker-dealer, has revealed that his son's investment portfolio now holds only bitcoin (BTC).
It will be recalled that in August 2020, Spencer Schiff, whose major interests include libertarianism, and anarcho-capitalism, among others, hinted on Twitter that bitcoin only occupies a tiny fraction ($450) of his portfolio, with a large chunk of his funds heavily invested in gold stocks.
However, fast-forward to March 2021 and Spencer's portfolio has changed entirely, as he has now abandoned his father's longstanding gold legacy to join the bitcoin bandwagon to the moon, alongside the Elon Musks and Michael Saylors of this world.
Peter Schiff Threatens to Disinherit Son 
Interestingly, instead of commending his son for "buying the dip," and holding only the "fastest horse" in the world of finance in his portfolio, Peter Schiff has threatened to disinherit his son, just in case his (Spencer's) bitcoin move fails.
Peter Schiff tweeted:
"My son @SpencerKSchiff went all-in on #Bitcoin on the last drop below $50k. 100%of his portfolio is now in Bitcoin. He sold the last of his #silver stocks to raise the cash. If my own son is this brainwashed imaging how vulnerable most kids are. He's HODling to infinity or bust."
According to data available on Google Finance, The price of bitcoin is up by 18 percent this month and a massive 614.76 percent in the past year. Despite this impressive bull run, Peter Schiff still sees nothing good in Satoshi Nakamoto's revolutionary creation.
As reported by BTCManager, earlier in January 2020, when the price of bitcoin was hovering around the $8k region, Schiff stated categorically that only early adopters of bitcoin will enjoy profits, leaving those who bought at that time to suffer huge losses.
"The fact that the price of bitcoin went up in the past does not qualify it as money and it has nothing to do with my analysis. I concede that many people who bought bitcoin in the past and sell it now will profit. But those who buy now and hold will suffer a loss," he declared at the time.
With bitcoin now trading at $56,632, with a market cap of over $1 trillion, it remains to be seen whether Peter Schiff's doomsday predictions will ever come to pass.