PewDiePie-Endorsed Blockchain Streaming Platform DLive Partners Theta Network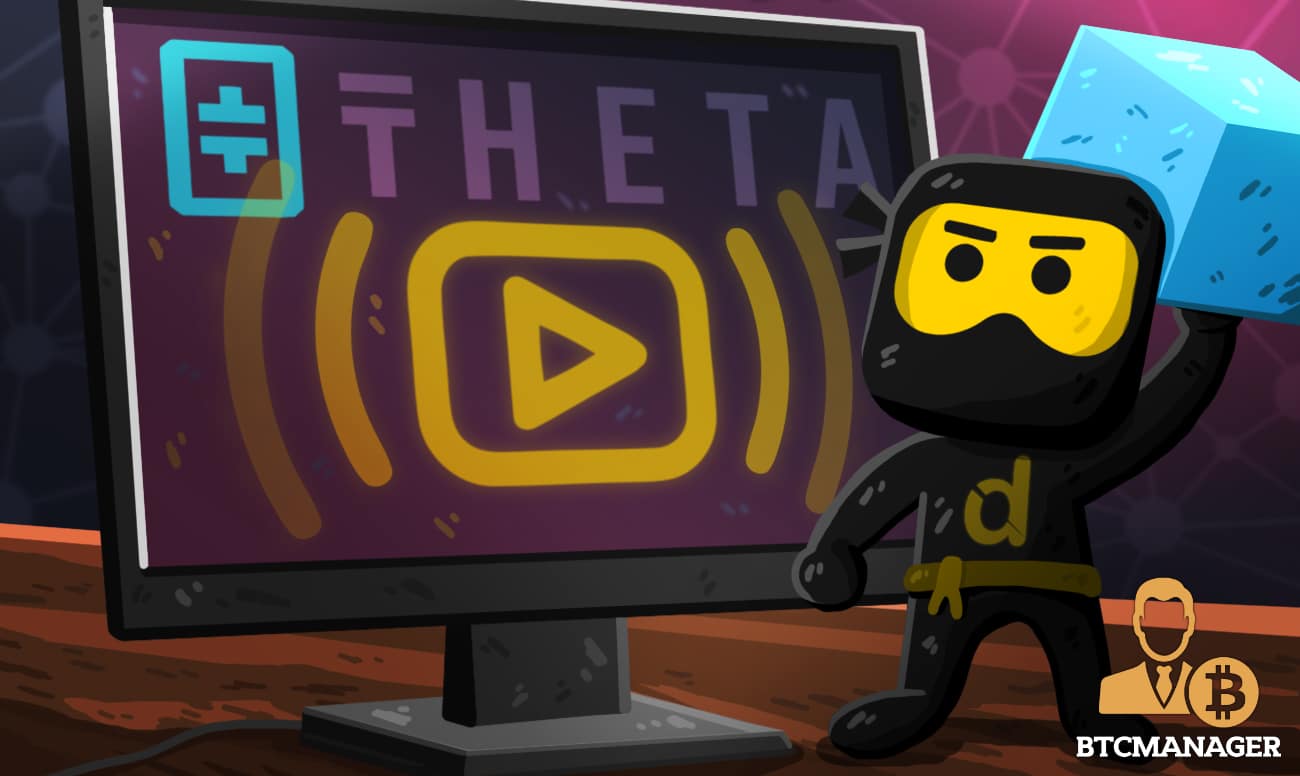 In a press release issued on October 10, 2019, leading blockchain-powered video infrastructure protocol Theta Network announced that it will soon be incorporated into a decentralized video streaming platform DLive endorsed by famous YouTube celebrity PewDiePie.
Peer-to-Peer Videos

DLive is looking to disrupt the existing monopolization of video streaming services available on the Internet that are dominated by a handful of market players including the likes of YouTube and Twitch. The project's aim is to develop and promote a decentralized, collectively-owned video content distribution infrastructure that does away with the middlemen to better pay the artistes and the content creators.
As a result of the partnership, Theta Network's P2P streaming protocol will be successfully incorporated into the DLive video platform on both desktop and mobile devices, the press release reads.
The addition of Theta Network is a welcome development for DLive as it continues to champion the fight for independent content creators who often get lost under the weight of financially well-off counterparts.
Wilson Wei, the CEO of Dlive's parent firm Lino, said:
"The DLive platform has grown tremendously in 2019, but with that comes fast-rising content delivery costs. By adding Theta Network to our video infrastructure we can reduce those costs by 50% or more, making DLive platform growth more sustainable and at the same time adding a new way to engage our users with token rewards. This is how we can grow from 5 million to 50 million monthly users, and we're excited to explore long-term strategic opportunities between Lino and Theta."
Blockchain Swings the Video Streaming Paradigm
Akin to a plethora of other industries, blockchain technology has found itself a perfect avenue to upgrade the existing operational mechanisms in the video streaming space.
Dlive raced to the forefront of the cryptocurrency space in April this year when one of the most well-known Internet celebrities, PewDiePie, announced that he would be switching to the distributed ledger technology-enabled (DLT) video streaming platform.
Unsurprisingly, in barely over a month after the endorsement from the YouTube celebrity, Dlive witnessed a healthy 67 percent increase in the number of its monthly active users. At the time, the video platform stated that its audience comprised of more than five million viewers and more than 70,000 streamers.