PGA Tour, Autograph Partner to Launch Golf NFT Platform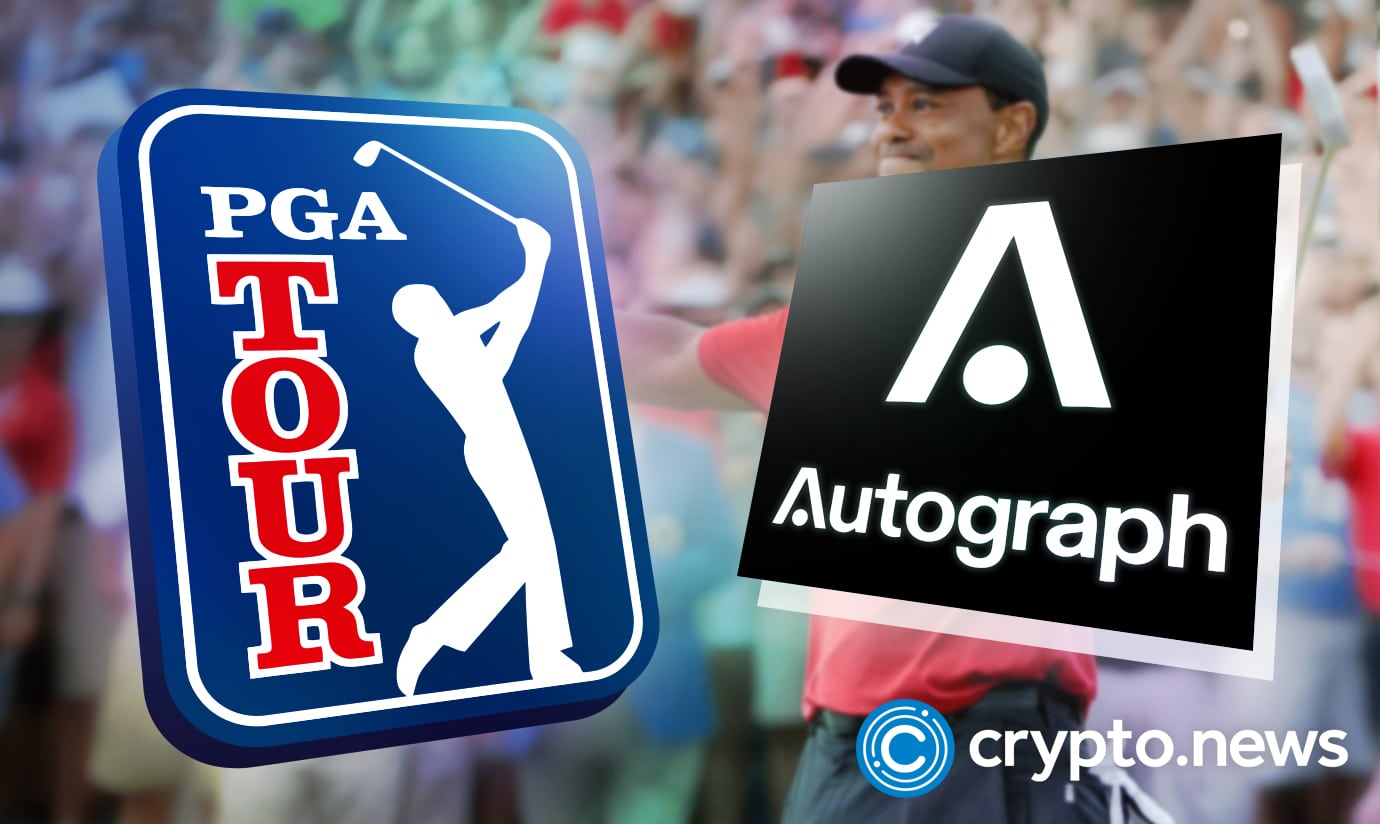 The PGA TOUR has teamed up with Autograph, the digital collectibles and non-fungible tokens (NFTs) startup co-founded by star NFL Icon Tom Brady, to create officially-licensed digital golf collectibles, according to a press release on September 19, 2022.
Fans to Own Moments of Golf History
The PGA TOUR, the most prominent organizer of professional golf tours has announced a long-term deal with Autograph to create a comprehensive "digital collectibles" NFT platform, revolutionizing golf fandom by allowing fans to celebrate their love of the game by owning a token of its storied history.
The digital collectibles platform will feature TOUR competitors' videos, knowledge, imagery, and different competition-related elements. Golf fans will now have the opportunity to collect NFTs (Non-Fungible Tokens) featuring the best PGA TOUR golfers in the world as well as some of their favorite moments from the archives and the current FedExCup Season. Collectors can also earn rewards with an array of utilities, including access to exclusive digital, in-person and onsite experiences, along with other benefits from the program.
Per the announcement, the digital collectibles platform with Autograph will launch in early 2023. Len Brown, PGA TOUR Chief Legal Officer, and EVP, Licensing talked up the partnership as an "innovative" way to bring fans closer to the sport. He further stated:
"The PGA TOUR is excited to work with Autograph to offer digital collectibles that highlight the most talented golfers in the world and their role in the sport's history. The TOUR is continuously looking for innovative ways to engage fans to bring them closer to the game and their favorite players, so we're thrilled to start building the future of golf fandom with the Autograph team."
Richard Rosenblatt, co-founder, and co-chairman of the board at Autograph, added:
"We are thrilled to expand our roster of iconic partners with the addition of the PGA Tour as our first professional league,"
"Over the last year, we have defined the future of fandom by leveraging NFT technology to bring fans closer to the icons they love across sports, music, and entertainment and each other. We look forward to unlocking new potential and offering our community exclusive access to the PGA TOUR team through this partnership."
Golf legend Tiger Woods, who is already a member of Autograph's Board of Advisors, expressed his excitement about the partnership, stating that "enhancing the golf world with NFTs will create a connection between us as players and the fans." Woods has also previously released his NFT collectibles through the company.
Autograph Building the Future of Fandom with NFTs
Autograph was launched in April 2021 and rolled out its first NFTs late last year, featuring the likes of Brady, Tiger Woods, Simone Biles, Derek Jeter, and Wayne Gretzky.
Autograph recently launched its first NFT product through its website—a Tom Brady "season ticket" pass that gives fans access to a private fan club with perks like events, exclusive merchandise, and more. Each of the 2,500 total NFTs sells for $750.
Since its meteoric rise in 2017, NFTs have become a household name in the cryptocurrency industry. Digital assets like sports NFTs, profile pictures, and artwork are popular examples in a market that yielded $25 billion worth of trading volume in 2021 alone.
The NFT market has seen a significant decline in trading volume since the turn of the year. Research reveals that a total volume of $12.22 billion was recorded in the second quarter of 2022. Compared to the first quarter, which recorded a volume of $33.88 billion, it means that the NFT sector's trading volume has declined 63.93%.