PlatON Network 2.0 White Paper Details a Differentiated AI-Powered Network with Data Privacy-Preserving Qualities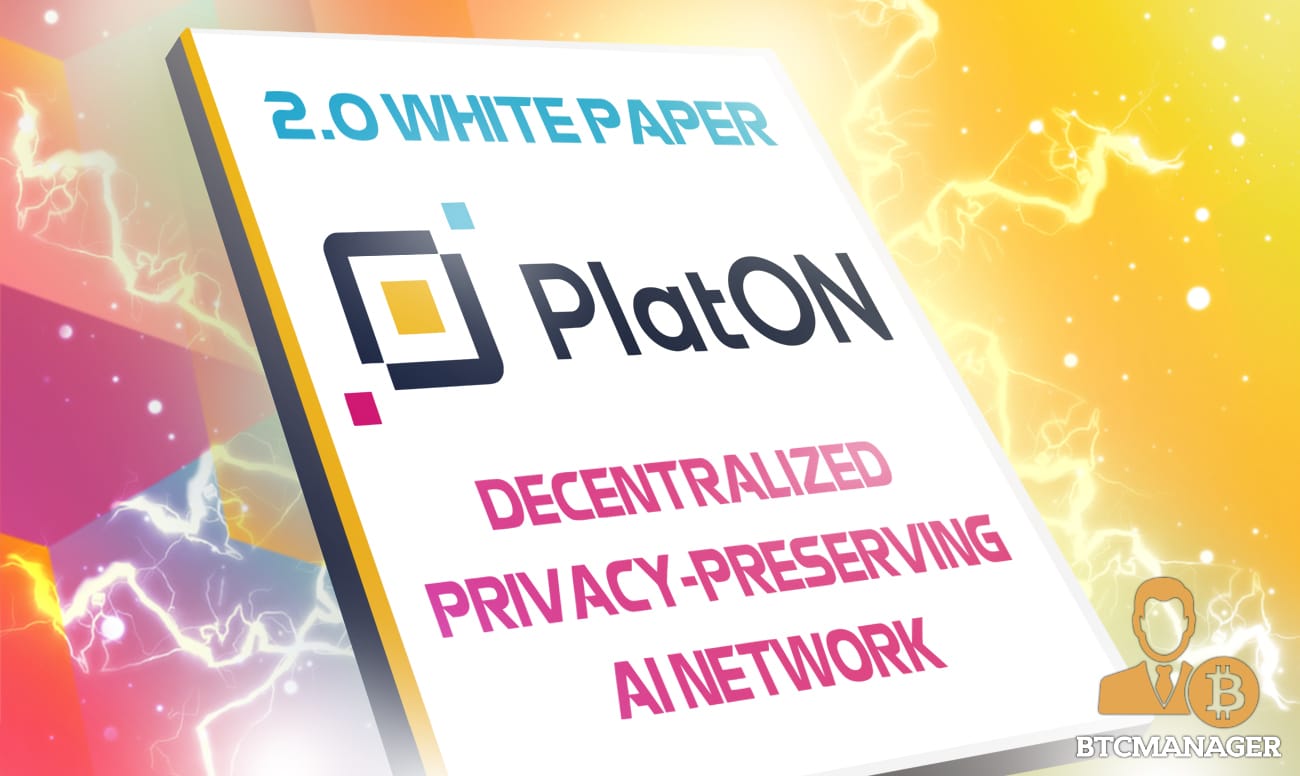 The gist of blockchains is to create a global web of interconnected platforms and devices. While the connection eases lives and improves efficiencies, it should concurrently and rightly integrate privacy-preserving mechanisms for the common good. 
It only makes sense considering the abuse from multi-billion-dollar centralized firms wielding massive control over users' primary data. There have been multi-billion fines paid to settle worrying breaches and blatant exploitation in the last few years. 
PlatON Network, one of the two projects initiated and promoted by the LatticeX Foundation, is all about preserving data privacy in a decentralized manner.
The PlatON Network 2.0 White Paper
Towards achieving their goal, the PlatON Network has released a new whitepaper detailing their solution and what they seek to accomplish in the long haul. 
On focus is their unique PlatON 2.0 architecture incorporating an AI-powered network with privacy-preserving qualities cushioned with a triple layer to make the base chain complete and scalable. 
Out of this, the PlatON Network does have a competitive edge over existing layer-1 solutions such as Ethereum—whose long-term scaling issues and painful fees problems are well tabulated—and Solana—which despite the high throughput and high adoption remains a "mainnet beta," recently facing outages.
The PlatON Network vision is crystal clear and wants to roll out a platform providing the requisite infrastructural needs to anchor autonomous AI agents. 
With their collaboration, PlatON Network intends to facilitate the emergence and evolution of advanced AI, further clearing the path for its exploration. 
Besides, PlatON Network aims to access AI solutions on a decentralized, secure, and open-source platform accessible to the masses.
A Triple-Tier AI Network Model
Towards their ambitious goal, PlatON Network is dividing its roadmap into three phases. 
In the early stages, the portal would distinguish itself as a reliable data sharing and a privacy-preserving network connecting users and developers. 
Later, it shall build a decentralized AI marketplace allowing the common sharing of assets where the use of AI would be pronounced across the board. 
Finally, the PlatON Network would morph into a collaborative platform allowing collaborative AI in a scalable environment where computing power guided by algorithms aptly and reliably resolves complex problems.
Notably, the PlatON Network is releasing a technology stack designed to satisfactorily meet the privacy-protection needs not adequately resolved by current solutions. Developers analyzed the three building blocks—data, algorithm, and computing power– necessary for developing a decentralized AI-powered network, noting their significance in current applications and how these can be combined differently for a robust, privacy-protecting yet scalable solution. 
The PlatON Network remains decentralized and supports smart contracts like other Layer-1s. However, their privacy-first approach in releasing a collaborative network using AI means their solution has to look for future problems beyond the horizon. 
Why the PlatON Network Stands Out
In their quest, the platform would be decentralized and open for projects to at any time, launch artificial intelligence apps in a private, low-cost environment where high performance is guaranteed. 
The PlatON Network uses optimized and responsive BFT consensus using pipeline verification, parallel verification, and aggregated signatures. 
Most importantly, data used for AI training are traceable, tamper-proof, and auditable. 
Besides, the development threshold is relatively low since they allow for visualization of AI model development and debugging.
The Difference between Whitepaper 1.0 and Whitepaper 2.0
The PlatON 2.0 Whitepaper represents a massive update for its community and crypto at large.
Specifically, since the platform is unyielding in its quest of presenting a dynamic but equally protective layer, preserving privacy during computing, the reiteration of their objective is more straightforward in the new whitepaper.
The original PlatON whitepaper detailed a platform for trustless computing, but how it achieved that was quite amorphous.
For instance, earlier on, they mention the combination of Secure Multi-Party Computation (MPC) and Homomorphic Encryption (HE) as the basis of privacy-preserving computing.
Meanwhile, under PlatON 2.0c, the team takes privacy a notch higher, mentioning the use of "complex techniques and deep learning" complete with accelerating hardware.
Moreover, under the new regime, PlatON is channeling its effort on "privacy-preserving training of AI models and construction of AI agents" with more emphasis on interoperability of the same AI agents.
The result will be clear. Under PlatON 2.0 guidelines, the platform will allow for a low development threshold and training costs, high performance, better decentralization, and even more privacy—these are clearer advantages for a platform precisely meeting the needs of modern, privacy-demanding developers and systems.