Play by ZeroNet: A Decentralized, Shutdown-Proof, Bitcoin-Backed P2P Torrent Client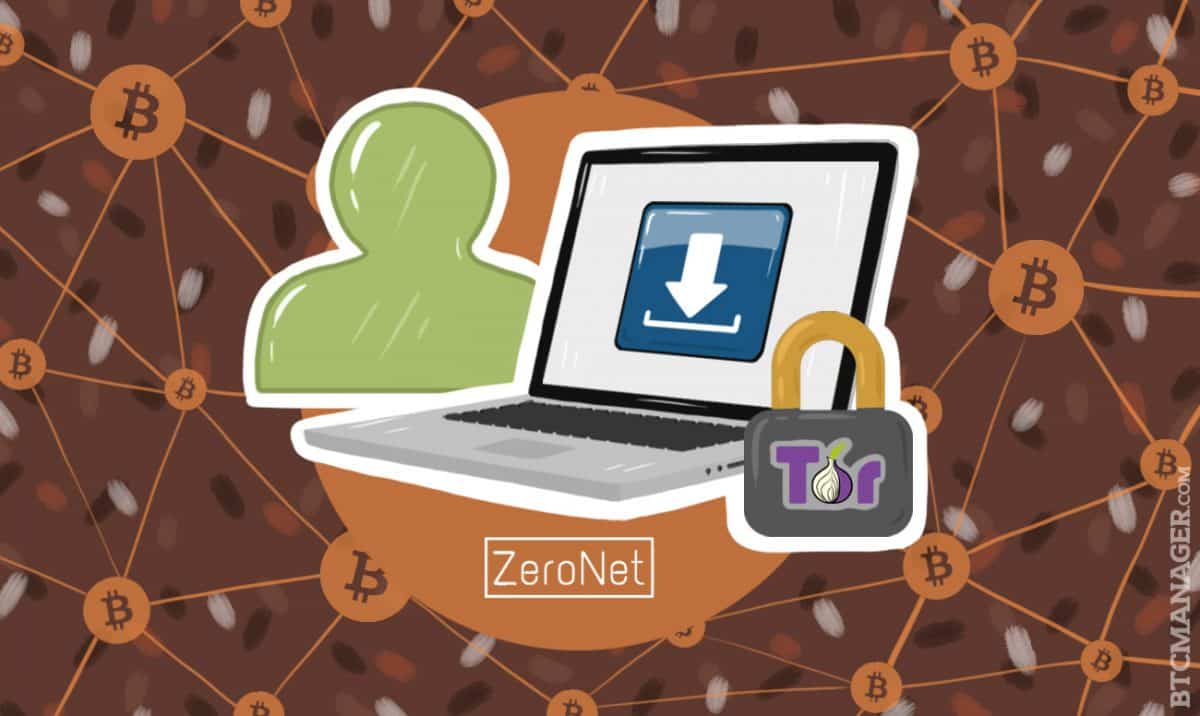 Since early 2015, a growing number of internet startups including torrent client development firms have been focusing on utilizing the Bitcoin network's ability to settle and process micropayments. JoyStream for example, a BitTorrent client founded by Bedeho Mender incentivizes content providers and seeders using bitcoin micropayments with a built-in bitcoin wallet.
Incentivization of seeders and content providers on the BitTorrent network has become the torrent community's utmost interest over the past few years, as the number of "free riders" or leechers has increased drastically.
Leechers on the BitTorrent network are those users who download torrent files and content in abundance but share much less. Since the BitTorrent network is a distributed sharing platform and protocol for users around the world, the torrent community has always called for a regulation to be set in place which wuld discourage and punish leechers who are worsening the seeder-to-leecher ratio, which ultimately delays download speeds for all users.
JoyStream was the first startup to solve the incentivization issue among content and torrent providers on the BitTorrent network. JoyStream technology and integration allowed digital content providers and users to exchange bandwidth for bitcoin micropayments which ultimately increased torrent download speeds, availability and streaming of a wider range of content.
Despite the efforts of JoyStream to solve a major issue of the BitTorrent network, legal troubles have always been an even bigger problem for most torrent platforms and websites.
Currently, most of the world's most popular torrent-sharing websites and platforms are being hosted on central servers. That means government and law enforcement agencies can potentially pressure the company to gain access to their platform and legally threaten the company to shut down their services.
Five months ago, the Motion Picture Association of America sued the developers of well-known torrent sharing platforms Popcorn Time and YTS. The MPAA was issued a warrant to against the operator of popular movie torrent file sharing platform residing in New Zealand which allowed the organization to threaten and pressure the operator to shut down the YTS platform. A few weeks later, both of these platforms had ceased operations and the MPAA executive Chris Dodd issued the following statement:
"This coordinated legal action is part of a larger comprehensive approach being taken by the MPAA and its international affiliates to combat content theft. Popcorn Time and YTS are illegal platforms that exist for one clear reason: to distribute stolen copies of the latest motion picture and television shows without compensating the people who worked so hard to make them.'
Recognizing this issue amongst torrent platforms and sharing websites, a team of developers have released a shutdown-proof BitTorrent platform on a server-less peer-to-peer network called ZeroNet, which utilizes Bitcoin cryptography and BitTorrent technology to provide uncensored network and communication.
In essence, ZeroNet's core concept is similar to that of the Bitcoin network. While the ZeroNet network is not anonymous by nature, it is distributed across the Bitcoin network and is impossible to shut down or hack as a result. ZeroNet's torrent platforms and sites benefit directly from the security of the Bitcoin network, which is secured and protected by substantially high hash power or computing power.
ZeroNet provides the following features and advantages for torrent sites: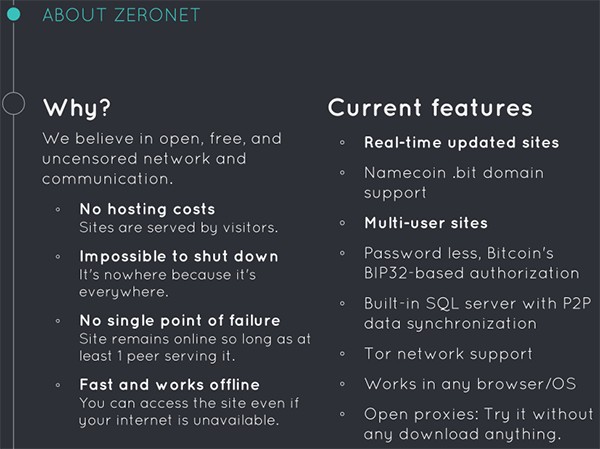 Play is a Bitcoin-backed P2P torrent site launched on the ZeroNet network. The site can be accessed via a ZeroNet URL once the ZeroNet software is installed. Users can download content like they normally do on other conventional torrent sites and upload torrent files with ease. The main difference is that the operators of Play can remain anonymous if they operate on the Tor network utilizing a VPN. Furthermore, the sites on the ZeroNet network cannot be shut down as it is decentralized and spread out across the globe. More importantly, all users accounts are protected by the same cryptographic security used to secure and encrypt Bitcoin wallets. Since the ZeroNet network is hosted on the Bitcoin network, content providers and torrent sites can accept bitcoin payments directly to their site address.
Currently, the ZeroNet network features full Tor support and encrypted connections which guarantees users secure communication and file sharing. In the upcoming months, the ZeroNet team will release a bitcoin-to-torrent marketplace and private sites-based public keys for improved user experience.