StarCrazy Blockchain NFT Game To Launch with $200,000 Airdrip Giveaway Bang!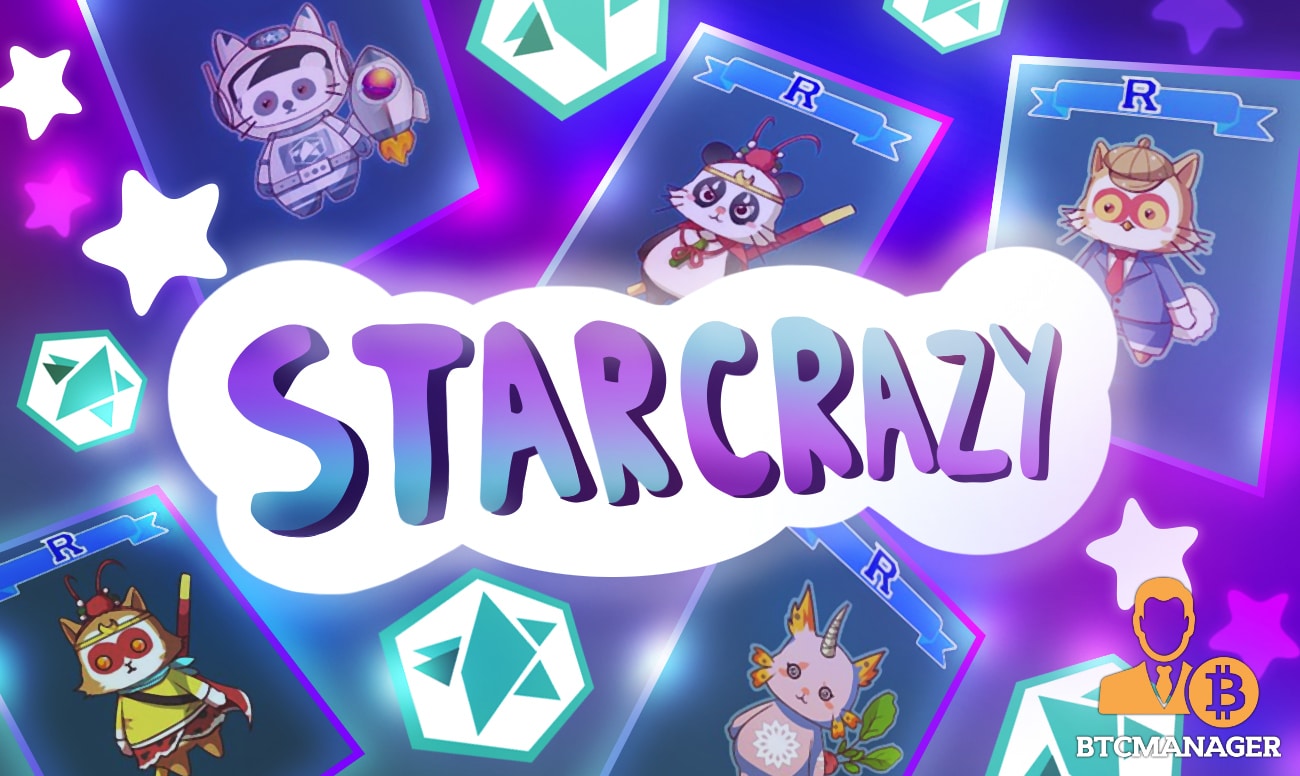 StarCrazy and IoTeX are the perfect NFT play-to-earn pair.
With the gaming market already a multi-billion dollar industry and expected to grow exponentially in the coming years, it is no surprise that NFTs are making their way into the space. Play-to-earn games allow gamers to monetize their gameplay by receiving real-world assets, all made possible through blockchain technology. IoTeX is an ultra-fast and scalable blockchain, perfect for gaming projects.
Right now P2E games directly on Ethereum, there are ~8,000 transactions and 6,500 users a day on average.

(Source: PlayToEarn)
On StarCrazy, the number of transactions during beta hit as high as 15,000, with around 10k on an average day. With 1,500 active players, the beta went for 3 weeks and players earned over $500,000 USD. These aren't Axie numbers in millions of transactions per day yet, but it's an amazing start for this new project. 
The key to widespread adoption of play-to-earn gaming is finding the right blockchain to build them on that is already live. And a new NFT game called StarCrazy has done just that. StarCrazy has quickly gone from being a dark horse to a potential front-runner in the gaming space. The secret to its success? They've chosen a blockchain platform that produces the lowest possible fees for players while maintaining scalability for mass play.
StarCrazy and IoTeX unveiled an Airdrip Giveaway of $200,000 USD to celebrate the game launch on September 27th. Anyone can participate! You can grab a piece of the action too. 
Any IoTeX user who stakes for 31+ days is eligible for these rewards, which has generated so much buzz and excitement in the IoTeX and StarCrazy communities already. What better way to learn about blockchain and NFT gaming than getting paid for doing it?  
What is StarCrazy?
The governance token, GFS, is 100% user earned and owned. It can only be mined by players directly; this is an unheard of innovation. And shows that the team behind it really wants to give full control of governance to the players. 
In the universe of StarCrazy, players buy, sell, and trade NFTs (adorably named Starz) through a bidding auction or free marketplace. Starz have different characteristics that range from basic to ultra-rare. This makes the entry barrier for new players extremely low if they decide to start out with non-rare Starz. Now this is the fascinating part of StarCrazy – fusing two of your Starz together.
In StarCrazy, you can select two of your Starz, merge them together, and create a brand-new Star. The catch? This process is partially randomized, meaning that your new NFT may be more or less powerful than your two parent Starz. 
"Not only is StarCrazy a great game, but it is highly addictive! With a necessary combination of luck and skill, you never know what Star you will get, but you always come back for more." –  George, StarCrazy Beta Player.
About GFT and GFS: Overview
StarCrazy operates using both GFT and GFS tokens, with a cap of 30 million tokens. GFS is the governance token that will be used in StarCrazy gameplay and to earn GFT. GFS is 100% player-owned, meaning Game Fantasy (the game creators) did not pre-mine any tokens and are giving full governance and authority to the players. This is an extremely beneficial, rare feature for an NFT game, considering many other games currently available are still centralized and operated by the game creators. 
GFTs (Game Fantasy Token) are used to purchase NFTs within StarCrazy. But does Game Fantasy plan to integrate the GFT across their other NFT games? Will GFS governance apply to an entire future ecosystem of games? Guess we'll have to wait and find out.
Why is it built on IoTeX? Fast, Almost Feeless and Scalable
The best part about the IoTeX blockchain is that it is already live and has been fully operating without interruption in Mainnet since 2019. This makes it a great option for blockchain-based games like StarCrazy that are looking to bring a play-to-earn concept onto a reliable chain.
The number of IoTeX transactions has grown 3x in one year, and this graph shows that growth is poised to continue its skyrocketing upward trajectory.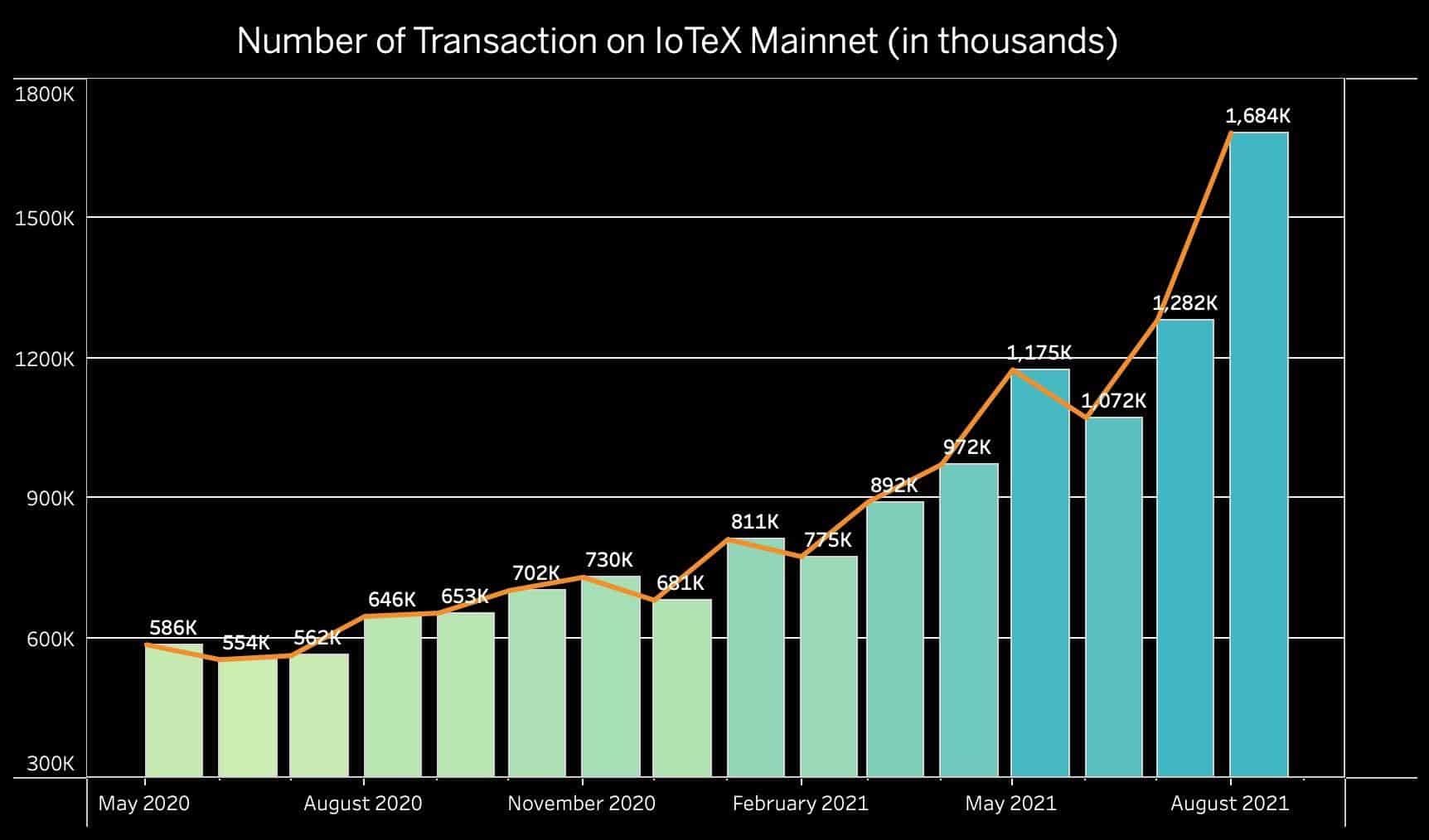 IoTeX's blockchain platform has many appealing features for gaming DApps. Most importantly, transactions on IoTeX cost fractions of a penny. For gamers, this means they can maximize their profits without paying absurdly high transaction fees in the process. Many play-to-earn games have hit roadblocks in expansion and scalability due to crippling fees on other blockchains, most notably Ethereum. Although Ethereum eventually plans to convert to a PoS (Proof-of-Stake) mechanism to reduce fees, the reality is that right now, Ethereum and other expensive chains are not a viable option for game companies. 
StarCrazy launches any crypto enthusiast, beginner or expert, into the exciting universe of NFTs. We are harnessing the technology of blockchain and decentralization to power users to not only have fun while battling or fusing their Starz, but to actually build their NFT collection. (And make money while doing so!) Building on Iotex's platform allows users to own their digital identity while gaining real-world value through earning rewards."   – Claire Cui, Ecosystem Director, StarCrazy.
IoTeX has already solved the issue of fees and quick transactions, making it the jackpot for NFT games. It is rare to find a working blockchain platform that is EVM-compatible, decentralized, fast, extremely affordable, secure, and the list goes on. Regardless of where the future of other blockchain projects is headed, you cannot deny that IoTeX is paving the way for these projects by proving their consistent excellence and reliability. 
At the end of the day, NFT games are successful when they feel like a fun, enticing game first, and a money-maker second. StarCrazy found this delicate balance perfectly. There is so much evident potential for a game with a massively successful beta test before their official launch. It will be exciting to see the gaming community flock to this game and start earning rewards.