PlayDapp's 'Along with the Gods' P2E Game Launches in 170 Countries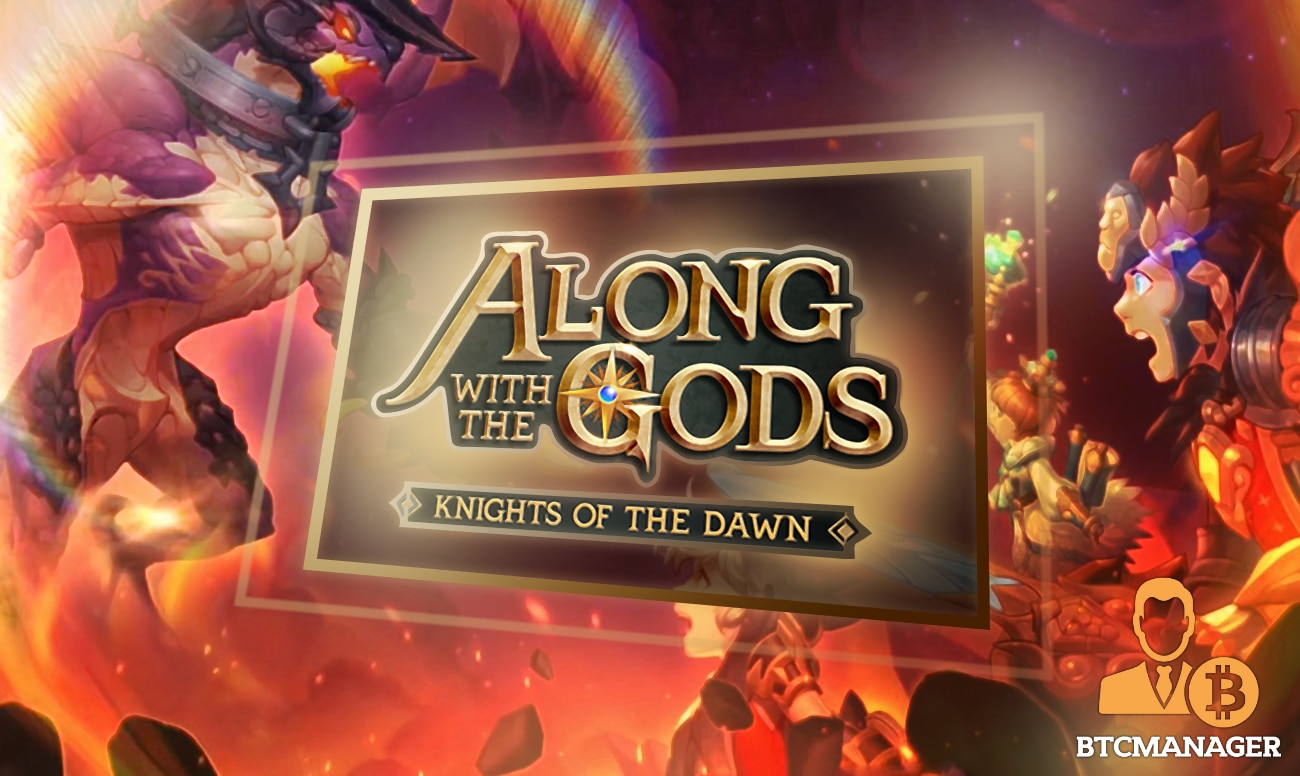 PlayDapps has announced that its flagship RPG named "Along with the Gods: Knights of the Dawn," is now available in 170 countries excluding China and South Korea, following the integration of a new play-to-earn model into the game. Starting from October 27, 2021, the game's P2E server will be launched globally and players will be able to earn up to 5,000 PLA tokens weekly.
'Along with the Gods' Launches in 170 Countries
At a time when experts have touted the play-to-earn gaming model as the future of gaming, PlayDapp, a blockchain-based gaming platform powered by Ethereum and Polygon, has integrated the play-to-earn mechanism into its "Along with the Gods: Knights of the Dawn" RPG, to bring more excitement to gamers.
In commemoration of the new milestone, 'Along with the Gods' will be debuting in 170 countries around the world, excluding China and Korea. 
In addition, the team says participants have pre-staked their NFTs on the platform to maximize their earning potential when the game launches. 
 The team wrote:
"In "Along with the Gods" newly applied Play to Earn model, participants will be rewarded with 5 PLA per day according to each staking condition and up to 5,000 PLA according to PVP (Tournament) weekly ranking." 
Unlimited Opportunities 
With PLA token now supported on a number of exchanges including Coinbase, Upbit, and crypto.com, the PLA earned by 'Along with the Gods' players can easily be deposited or traded on these exchanges, as well as, across PlayDapp's ecosystem of games, marketplaces and more.
Commenting on the evolution of 'Along with the God," Sang Chung, head of business at PlayDapp said:
"Along with the God' was released on Google Play as a general RPG game in September last year, but this year, through the blockchain NFT technology updated and the opening of a dedicated P2E server it has been reborn as a true blockchain game. I am confident that the history of Along with the Gods will be rewritten after applying this P2E model. We will repay your support with user-friendly services in the future."
The team says the 'Along with the Gods' RPG offers gamers a vast array of exciting combat content such as Dungeon Crawls, Boss Raids, PVP Duel with five character classes and more than 100 heroes in total, and some of these characters can be converted into NFTs which can be traded across PlayDapp's marketplaces.
For gamers to earn daily P2E rewards in 'Along with the Gods,' they are required to stake three SR grade PlayDapp Town PlAYZ NFT and complete some in-game quests.
However, to enjoy weekly rewards of up to 5,000 PLA tokens, gamers must stake one SSR grade PlayDapp Town PLAYZ NFT and compete in weekly PVP tournaments, where player ranking determines their PLA earnings.

"Along with the Gods" is available for download on Playstore, while the PlayDapp Town NFT required for NFT staking can be purchased via the Polygon version of PlayDapp's C2C marketplace.