Playza Launches Decentralized Casino on TRON Network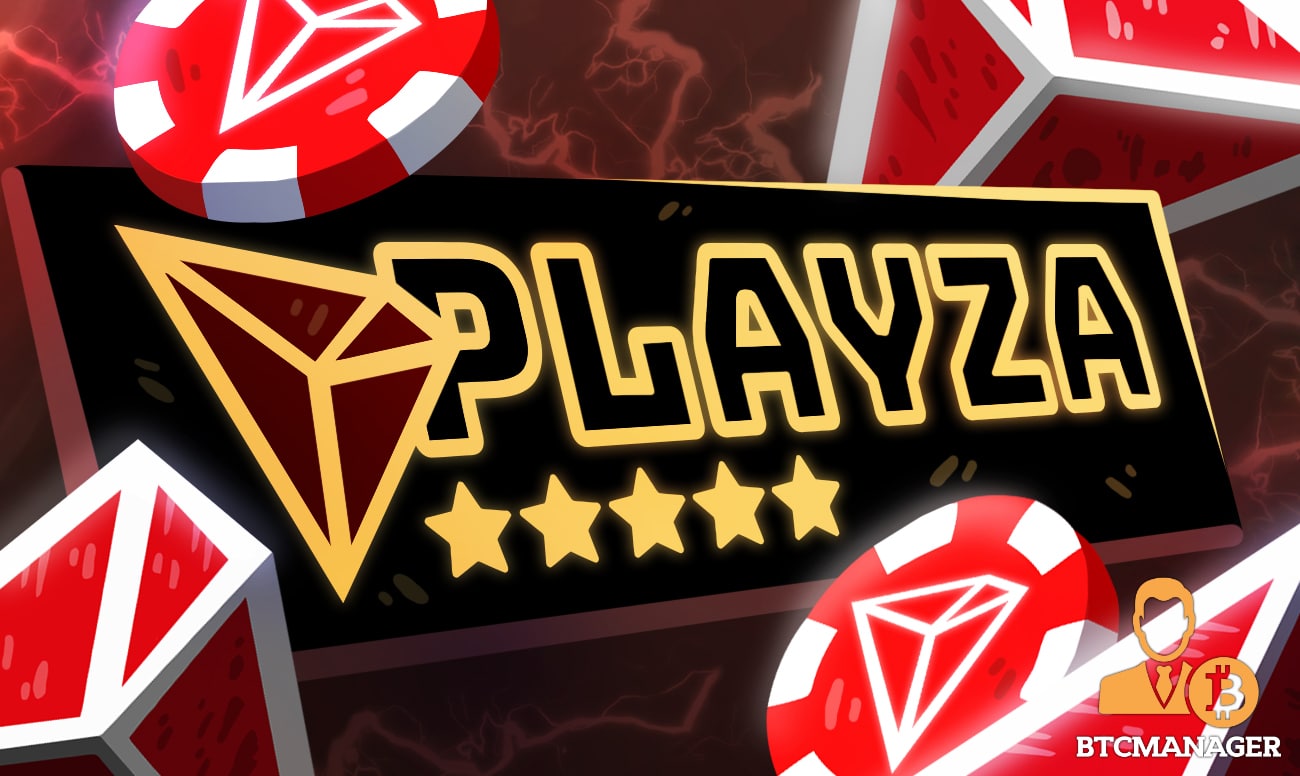 Blockchain-based casino Playza has announced the launch of its platform on the TRON network. The launch which occurred on April 1, 2021, represents a major milestone for the blockchain-based casino. 
Extensive Casino Experience
Playza offers a fair and transparent online gaming experience for crypto users within supported jurisdictions. It also offers an extensive range of traditional casinos, and users are not mandated to fill sign-ups, withdrawals, or deposit forms. 
Playza will exclusively support TRON and TRX tokens for deposits initially, with plans in place to support additional crypto-assets, including EOS and ETH, in the coming months. 
Users can play popular casino games like slots, roulettes, and other betting games by connecting to the platform via TRONLink, the most popular crypto wallet for TRON users. 
Playza offers a unique platform for gamers since it removes the middleman out of the equation, and gamers have full custody of their earnings. The decentralized gambling platform also eliminates the need for users to complete invasive forms or verify their identity. All that is required is to connect to the platform via TRONLink wallet, fund an account and start gaming. 
Although Playza does not have a native token, the platform intends to distribute dividends to the most active players totaling 10% of revenue accrued. In addition, the casino does not have minimum or maximum deposit limits for games. Also, Playza processes deposits and withdrawals instantly with low transaction fees. 
TRON has gained a reputation as the ''Las Vegas on the blockchain'' due to the number of gambling dApps launched on its platform. Several top blockchain casinos like Limitless, Rocket Game, and TronVegas enable users to place bets in cryptocurrency and withdraw funds to their wallets. 
Playza is looking to use the Tron ecosystem to develop a global gambling platform that allows gamers to have top-class gaming experience. Playza's team intends to realize the full potential of decentralized gaming and making its platform accessible to everyone. 
About Tron
TRON is dedicated to accelerating and decentralizing the internet via blockchain technology and decentralized applications (dApps). Founded in September 2017 by Justin Sun, the company launched its mainnet and Virtual Machine the following year and has since acquired BitTorrent, a pioneer in decentralized services boasting approximately 100 million monthly active users.
About Playza
Playza is a TRON-based blockchain platform with no middle, fees, or sign-up functions. The platform supports transparent odds and betting protocols and caters to everyone. Users can play directly from their own wallet as there are no deposits or withdrawals to any entity, but rather users act as their own custodian and focus on the actual games.