Plus Token Is Liquidating Thousand of Bitcoin Presuming Exit Scam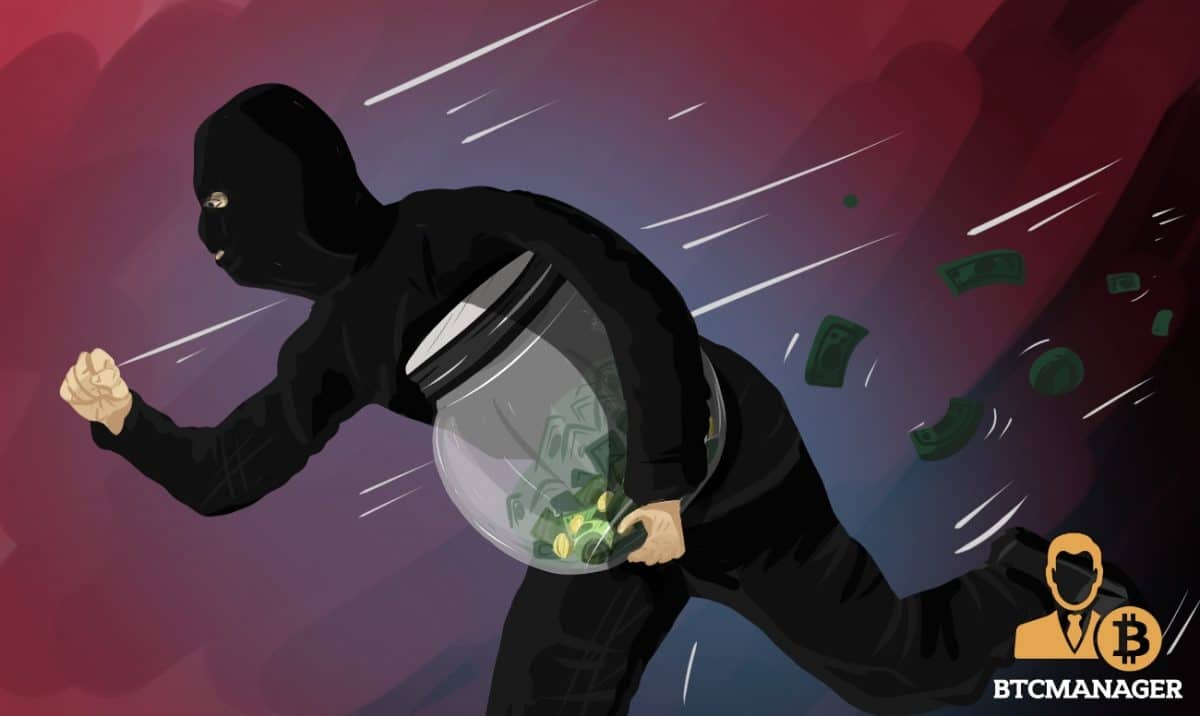 According to an announcement made on Twitter by venture capitalist Dovey Wan on August 14, 2019, the recent dump in bitcoin price is due to a mass liquidation of 200 thousand BTC by collapsed China-based Ponzi scheme PLUS Token.
The Big Scam
In the last 72 hours, the price of bitcoin has taken a big hit down that pushed it for the fourth time to go below $ 10,000 dollars, even though at the time of writing BTC has already recovered and trades around $10,300 dollars. These price swings are quite common in the cryptocurrency market as a direct result of the immature and unregulated nature of the market itself. Many people think that these moves are the result of market manipulation organized by the big players known as "whales."
However, this time, market manipulation may have nothing to do with the recent fall in prices.
According to a theory elaborated by venture capitalist Dovey Wan, founding partner at Primitive Crypto, the recent fall in prices would be due to the liquidation of a substantial sum of bitcoin by Chinese Ponzi scam PLUS Token.
JUST IN

as per sir @loomdart 's request, this thread is abt the on-going sells off made by PLUS Token, the biggest Chinese PONZI which scammed ~70K $BTC + ~ 800K $ETH

I mentioned it briefly in my last Coindesk oped but worth additional attention as it may cause further sells pic.twitter.com/uIjgrzwHET

— Dovey "Rug The Fiat" Wan ⚡️💎🫐🌉⛓️ (@DoveyWan) August 14, 2019
To sum up, PLUS Token was a mobile online wallet, available both on iOS and Android platforms, which stores your cryptocurrency with an odd profit-sharing concept based on its "AI-dog" arbitrage system which gives between 10 percent to 18 percent profit per month by simply moving your BTC into their wallet. For the knowledgeable BTC hodlers, this would be enough to understand that the project was a complete scam but, unfortunately, most of the people who are caught in this game are new in the crypto industry and can be attracted by easy gains.
According to Wan, PLUS token represents the biggest Chinese Ponzi scheme with 200,000 BTC and 800,000 ETH stolen, which are worth over $3 billions at current rates.
With her appeal, Wan is trying to warn the crypto community because, since the beginning of July, PLUS token has been trying to recycle some of the stolen funds through popular exchanges like Huobi, Binance, and Bittrex.
The Bitcoin addresses belonging to PLUS token from which the various transactions would have started are:
Is This What Really Affected the Dump?

Even if the news has a crazy scope, the only source would be Dovey Wan and a small article published by the South China Morning Post. Chinese authorities and none of the aforementioned exchanges have expressed their opinion in this regard although it may be the biggest exit scam in the history of cryptocurrency.
According to Wan, this would be due to the little knowledge the Western World has on the project and the legal status that cryptocurrencies suffer in the country.
Reasons why exchanges are not patting attention to the 200K $BTC scam PlusToken

1. It's not known outside 🇨🇳 (maybe 🇰🇷)
2. Chinese exchanges didn't do anything as it's "closed" by police
3. Chinese police didnt work with exchanges as crypto exchanges are not legal in 🇨🇳

🤦🏻‍♀️🤦🏻‍♀️

— Dovey "Rug The Fiat" Wan ⚡️💎🫐🌉⛓️ (@DoveyWan) August 14, 2019
The theory proposed by Wan seems to be taking hold on Twitter and now we just have to wait for the reactions of the exchanges or blockchain analysis companies. However, it remains important to note that despite the size of the theft, bitcoin has undergone a variation of around 10 percent, a usual movement for the first cryptocurrency that already seems to show signs of readjustment.