Police Called to TRON (TRX) Offices in China; Angry Mob Accuses Firm of Fraud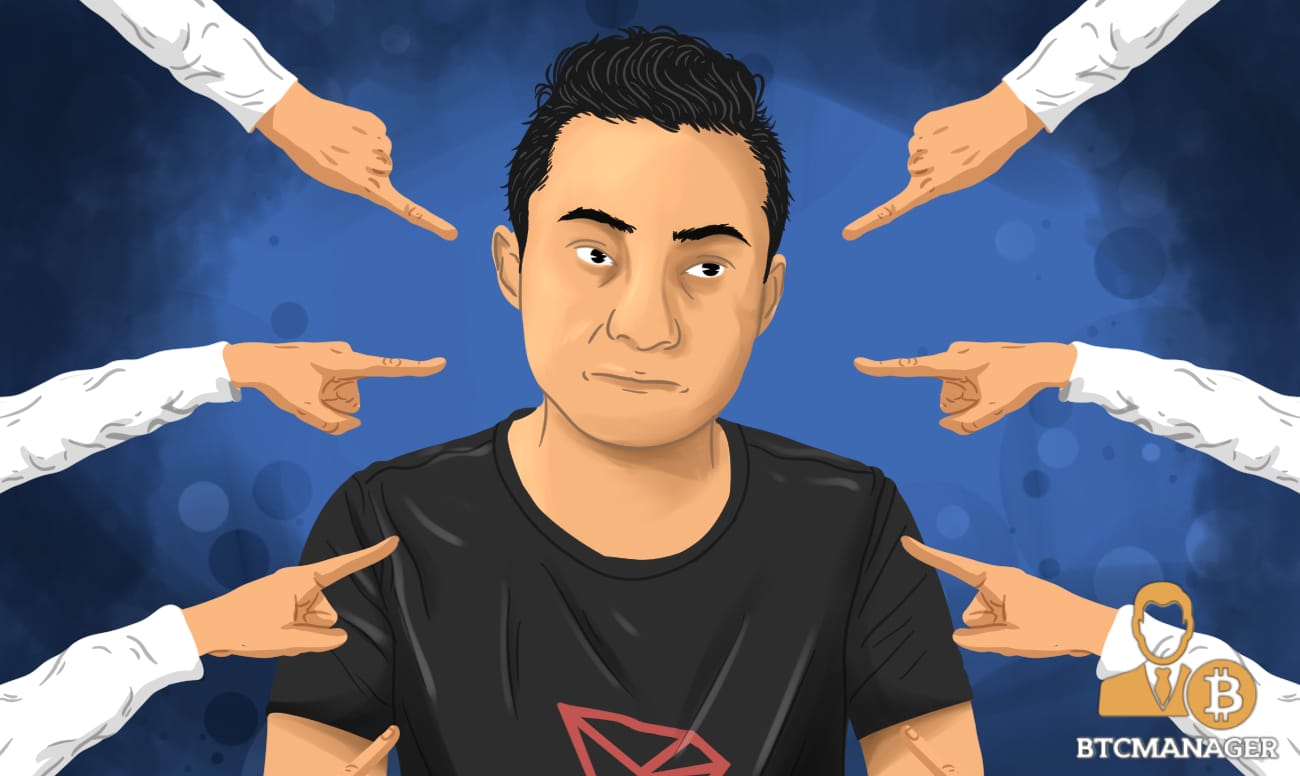 The latest buzz on Twitter is the supposed police raid of the TRON offices in China. This was eventually found to be false, however, as the police were instead called to protect employees from the wrath of an angry mob.
The protestors arrived after a fraudulent scheme using TRON's name solicited investors of nearly $30 million, leading to the suicide of one woman. Initial reports of this were covered by Decrypt, on July 8, 2019.
Scams Get Ambitious
In China, TRON is commonly known as "Wave Field." The recent confusion thus fell to semantics, as a group using a similar name, "The Wave Field Super Community," claimed to be affiliated with TRON.
When the latter asked followers of the authentic TRON community, they convinced many to fork over millions of dollars in support. Many of these investors even verified with TRON's official channels for clarification, but, at the time, there was none.
https://twitter.com/haydenotto_/status/1148174274374455297?s=20
Investors in the fraud claim that the community managers at TRON are complicit as they never denied their association with this scheme.
While it doesn't directly benefit TRON, the group of protestors claims that they were asked to buy TRX and send it to the scam artists. The surge in volume propped up TRON, which has surged 97 percent since mid-May 2019.
Fake news going around about a #Tron police raid. There was no raid.

Police went to Tron's Beijing office due to a protest stemming from a Ponzi scheme where scammers used the Tron community to fund their scam.

Blaming Tron is like people blaming Bitcoin for Bitconnect.

— Ben Armstrong (@Bitboy_Crypto) July 8, 2019
It is no secret that Justin Sun puts great emphasis on tactical marketing and financial metrics over real network development. He recently made headlines by paying nearly five million dollars for lunch with Warren Buffet, for instance.
The exact nature of the situation will be revealed with a police investigation, but the protestors' claim that the TRON Foundation allowed the scam to remain active may hold a degree of truth. Justin Sun is known for using market cap and price as key "development" indicators above all else. As outlined above, The Wave Field Super Community scam played a crucial role in boosting TRX's market cap.
TRON's Rebuttal
The Foundation claims they warned investors several times over official channels on WeChat and Weibo. Justin Sun also tweeted that TRON would never ask investors for tokens and reminded them to steer clear of anyone asking for cryptocurrencies in return for investment profits.
As a leading blockchain protocol, there are Ponzi schemes using #TRON, #BitTorrent or #uTorrent names like "MMM #bitcoin, #Ethereum pyramid & #EOS ecosystem schemes". We will never ask you to send money. Be careful & hodl your $TRX/ $BTT

— H.E. Justin Sun🌞🇬🇩🇩🇲🔥 (@justinsuntron) July 5, 2019
Nevertheless, whether the Foundation played a role or not is uncertain, but the confusion has mired TRON in controversy. TRON has already become notorious for marketing gimmicks, which has been enough for most developers to stay away from the project.