Polkadot declining, traders focusing on Borroe, an AI-powered NFT marketplace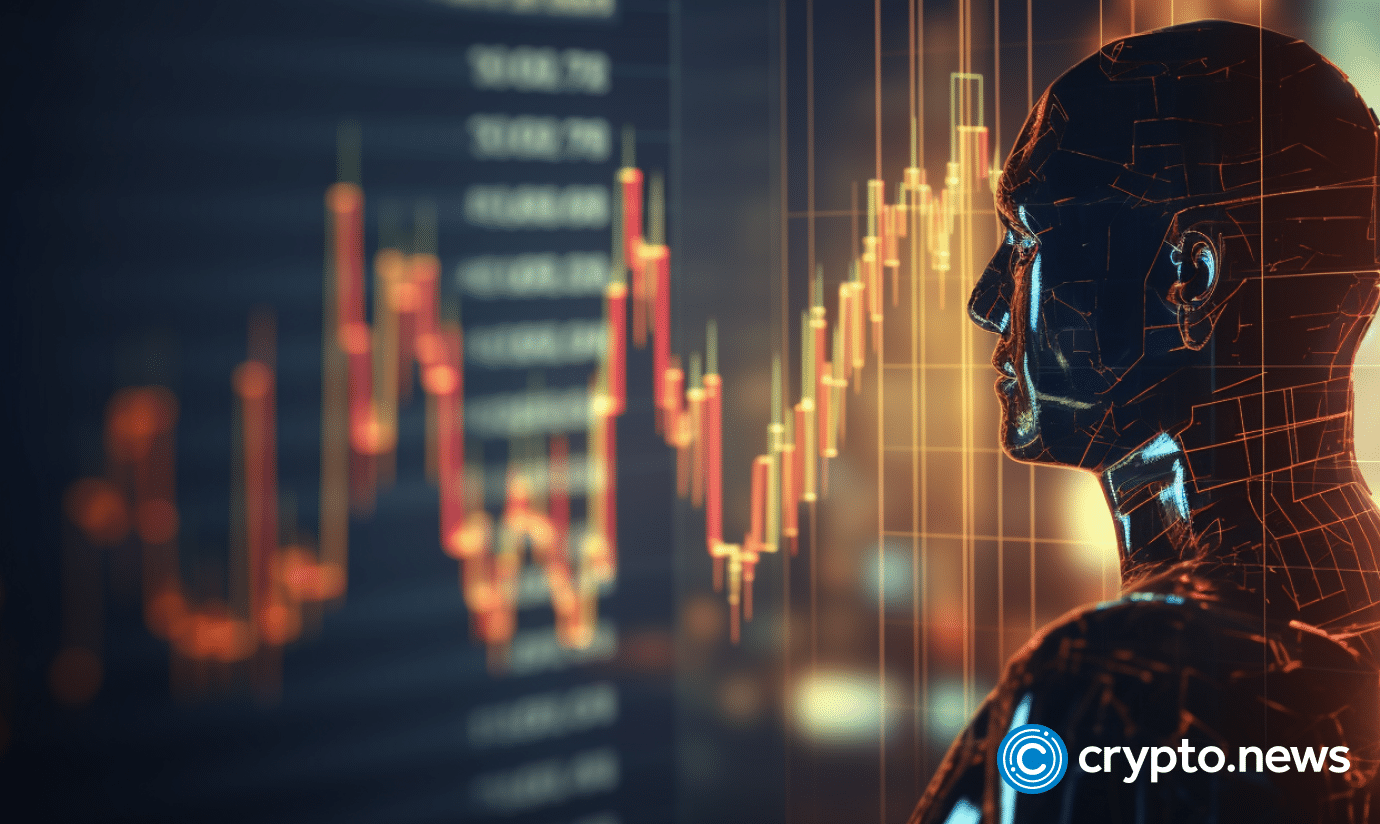 The crypto scene is volatile, with news and established projects constantly jostling for investor attention. Usually, a new player can impact the market, but only if it can deliver a unique offering or if there's a significant change in dynamics.
Polkadot appears to be losing its shine as Borroe(ROE) enters the market. Industry experts are bullish on the Borroe and expect it to dominate the crypto scene in the months ahead.
Polkadot losing its footing
Polkadot was first introduced in May 2020 before fully launching in December 2021 with five parachains. Industry experts are convinced the project is one of the first to fundamentally change the technology used to power decentralized applications (dapps).
The platform is known as the network of networks since it allows the interaction of multiple blockchain architectures and uses the nominated proof-of-stake (PoS) consensus algorithm. Communication is via parachains which are specialized blockchains with their tokens and functionality. DOT is used for staking and governance.
Despite its initial popularity, DOT has been sliding in recent weeks. Amid this dump, new projects, including Borroe, are taking root and being explored by analysts.
Borroe: digging deeper
Borroe is a decentralized fundraising marketplace for web3 participants and content creators to get instant cash by selling their future digital earnings. Users can easily make their verifiable future income into non-fungible tokens (NFTs).
These are some of the reasons industry experts are betting on Borroe to succeed:
It is powered by artificial intelligence (AI), thereby allowing web3 participants to get instant cash flow. Content creators, influencers, writers, and web3 participants can sell their future earnings from invoices, royalties, and subscriptions to their communities.
Being aligned with web3 makes Borroe more promising. The industry focuses on equitable value sharing among its users and creators, which traditional funding systems have yet to adopt.
Businesses can use Borroe to raise funds by minting NFTs representing their future or outstanding invoices. These are put on the market at a discounted price.
Borroe ensures buyer convenience by facilitating automatic repayment systems. This feature reinforces the goal of web3 to promote user empowerment and ownership. The technology may usher in a future where internet users gain more value from their contributions.
The Borroe platform integrates the blockchain, efficient payment solutions, and artificial intelligence (AI) risk management to give users a secure and straightforward process to raise funds. Doing so further promotes a peer-to-peer (P2P) ecosystem where buyers can trade discounted invoice NFTs on other markets.
Borroe ensures users of their privacy and anonymity when trading.
The low transaction fees, simple payment processes, and full cost transparency allow Borroe to attract more participants. Aside from that, the platform also rewards users who buy, sell, and repay through the network.
The Borrow presale is ongoing, and industry experts have laid out a bullish case for the project.
Borroe presale
ROE, the native token of Borroe, is available for $0.0125 during the presale. Even though it may be hard to determine whether Borroe is the best cryptocurrency, ROE prices will increase in the next phase of the presale.
By the time the presale concludes, ROE could be trading at $0.040, benefiting early investors. Holders are also more bullish, expecting more gains once the project launches.
Industry experts are confident Borroe can shape the web3 industry as the first AI-powered NFT marketplace that is cost transparent, empowering users, and providing a smooth trading experience.
Learn more about Borroe (ROE) here:
Visit Borroe Presale | Join the Telegram group | Follow Borroe on Twitter
Disclosure: This content is provided by a third party. crypto.news does not endorse any product mentioned on this page. Users must do their own research before taking any actions related to the company.