Polkadot Posts Impressive Q2 Report and Promises the Best Is Yet to Come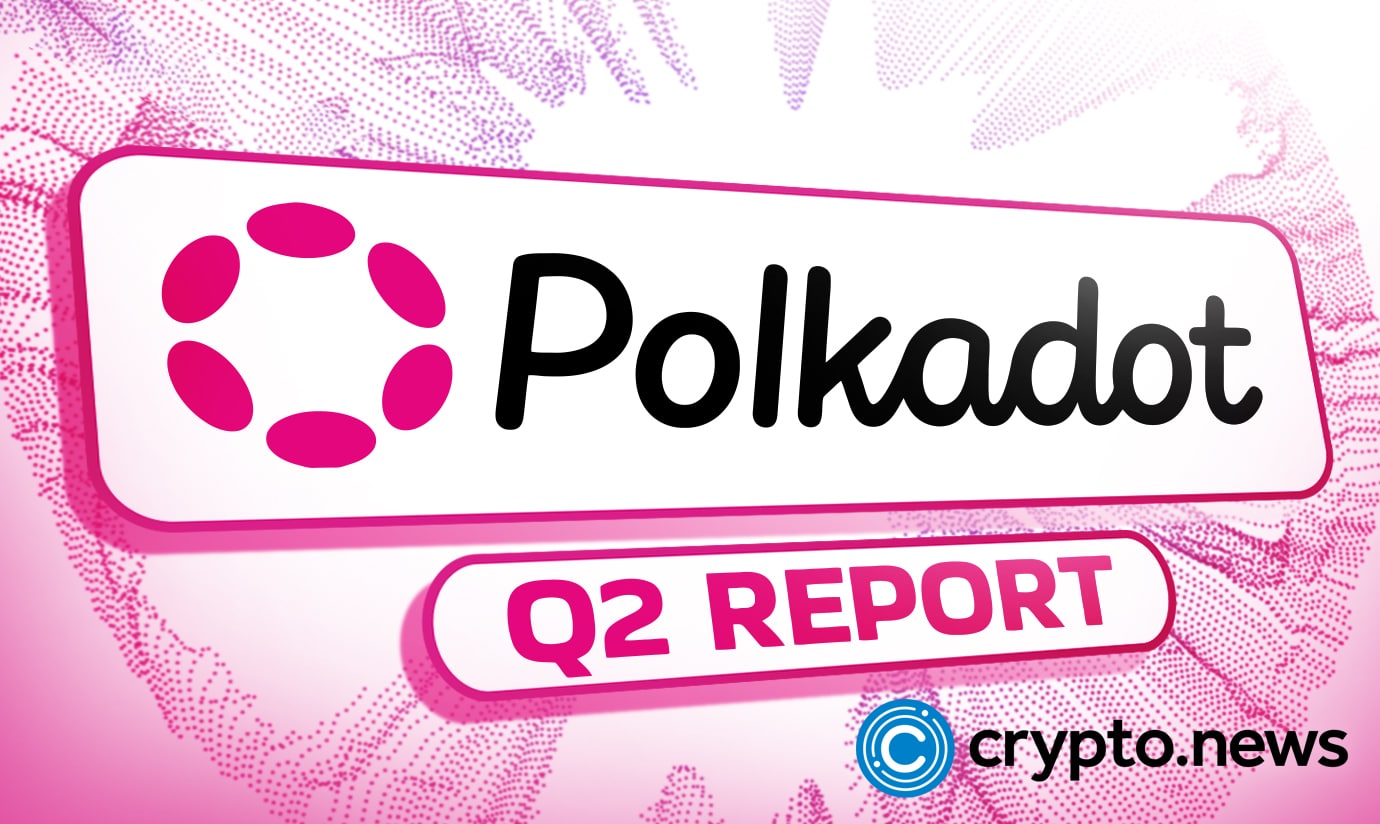 On June 30 in Buenos Aires, hundreds of delegates gathered to hear from Polkadot head honcho Dr Gavin Wood. Together with a glut of developers and leaders from Polkadot, Kusama, the Web3 Foundation, and Substrate community, Wood outlined an appraisal of how the blockchain of blockchains was holding up and where it's headed next.
At the third edition of Polkadot Decoded, the keynotes drew applause from those present, who were broadly impressed by the spate of development, the innovations being engineered, and the sheer number of parachains springing up. These attendees, admittedly, had reasons to be bullish on Polkadot, having already thrown their hats into the ring. For those who didn't attend the event or catch the highlights online, however, Polkadot's recent Q2 report gives the tl;dr on what's been cooking in parachain city.
Polkadot by Numbers
It can sometimes be hard to gauge whether a blockchain ecosystem is stagnating or moving forwards. Data pertaining to Github commits, staking activity, and wallet creation can only tell you so much. At the end of the day, there are only two metrics that really matter: builders and users. How many projects are actively building on the blockchain, and how many end users are interacting with it? On this basis, Polkadot appears to be ticking over nicely.
As far as developer activity goes, Polkadot now claims more than 1,400 active devs, up 75% on the same period last year. This makes Polkadot the most active blockchain outside of Ethereum. Given the proliferation of new smart contract languages, each vying to obsolete Solidity, it's imperative that Substrate flourishes.
One of the key value propositions of Polkadot's design is that it obviates the need for costly hard forks when major network upgrades are required. Another interesting snippet from Polkadot's Q2 report is that 621 forkless upgrades have now occurred across Polkadot and Kusama.
With so many projects actively building on Substrate – there are now 36 active parachains on Kusama and 21 on Polkadot – it's imperative that the tech keeps ticking over. The sort of service interruptions that have blighted Solana would be a major inconvenience on Polkadot given the number of moving parts, but so far its parachains have operated without major incident.
Blockchain as a Service
Given that the Web3 Foundation has now approved over 400 grants for projects building on Polkadot, expect to see a lot of parachains springing up in the future. It should be noted, of course, that not all of these grant recipients will be launching their own chain; some will be focused on tooling, onboarding, and other value enhancing services. Moreover, not all of the projects that apply for a parachain will necessarily succeed in obtaining one.
Nevertheless, it's clear that Polkadot's parachain network is going to get a whole lot busier. To support the new projects entering the fray, most of which will have no prior experience of Polkadot, a Substrate marketplace has been created. This enables projects to acquire modules they can slot into their own blockchain, dramatically simplifying the process of building with Substrate.
There's much more happening within the sprawling world of Polkadot and Kusama: Messari's Q2 report also details such milestones as a quarter-on-quarter increase of 18.8% in the volume of treasury funds released and 3.5% increase in the total volume of DOT staked. If Polkadot can maintain this momentum for the rest of 2022, there are reasons to be bullish on its multi-chain ecosystem, whose best years still lie ahead.