Top Polkadot Projects To Watch Ahead Of The Second Batch of Kusama Parachain Auctions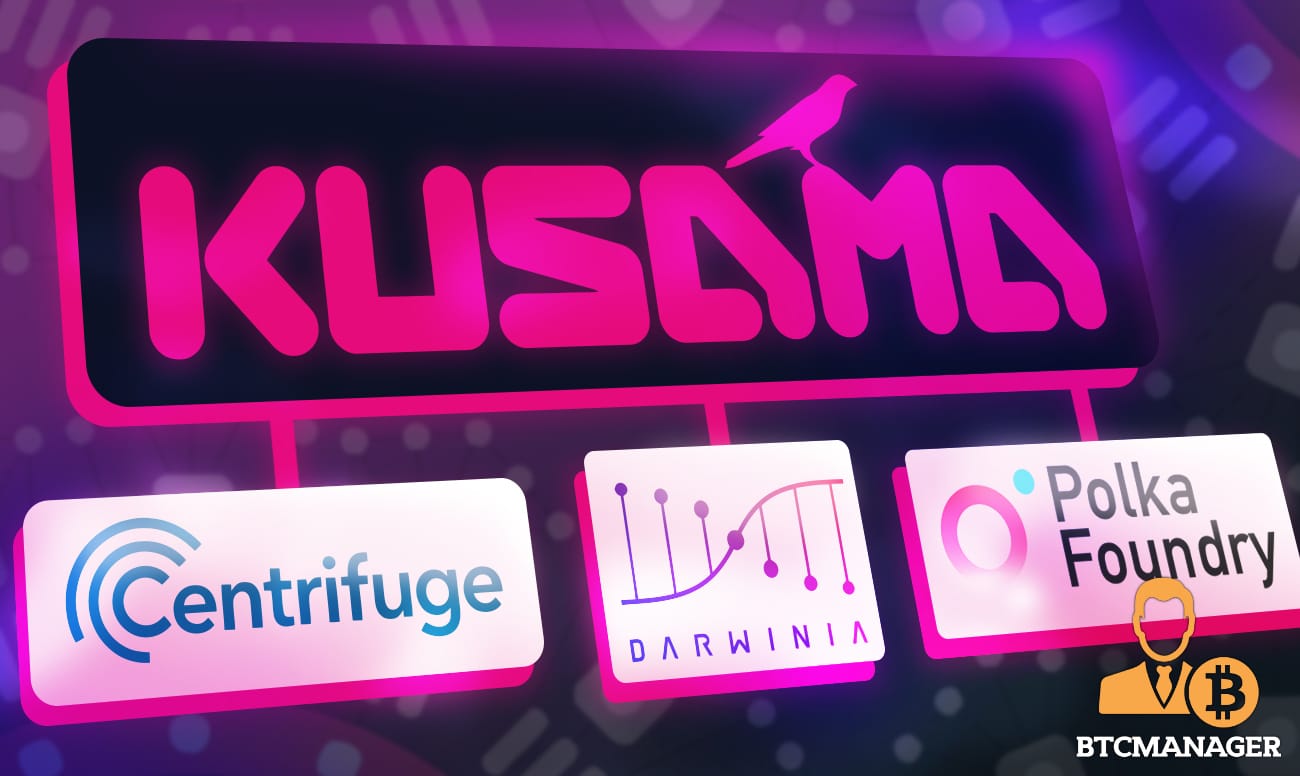 While Ethereum is slowly transitioning to ETH 2.0, other blockchain networks such as Polkadot have been attracting developers and users into their ecosystems. Polkadot's low-latency, high throughput network uses sharding mechanisms to facilitate faster and cheaper transactions, overcoming the issues that plague Ethereum.
Polkadot's "canary network" Kusama is all set to start the second batch of parachain auctions on September 1st. A lot of projects building on Kusama are keen to have a fully dedicated parachain slot, but not everyone is going to get a slot. 
For the uninitiated, here's a quick overview of Polkadot, Kusama, and parachain auctions. 
Polkadot, Kusama, and parachains: An overview
Polkadot is a fully decentralized web 3.0 blockchain platform that aims to bridge the independent blockchains to facilitate seamless communication and asset transfer between them. More than 350 dApps use Polkadot. 
Kusama is the "canary network" of Polkadot. It's where developers test new features and code before rolling them out on Polkadot. Since Kusama is designed to facilitate testing, it gives developers a lot of flexibility. Its governance parameters are also less stringent than Polkadot. 
Polkadot (DOT) and its sister network Kusama (KSM) have two different types of blockchains: 
– Relay Chain: This is the main network where transactions are settled
– Parachains: These are user-created custom blockchains attached to the Relay Chain. Parachains communicate with one another via the Relay Chain. They can also connect with external blockchain networks like Ethereum and Bitcoin
To build on Polkadot or Kusama, a developer (or team of developers) needs to own a parachain. Currently, the Relay Chain can support up to 100 parachains. So, Polkadot and Kusama hold a slot auction to determine which projects get a chance to leverage the Relay Chain. Projects that don't need a fully dedicated parachain slot can participate with a "parathread" on a block by block basis.
The first batch of five parachain auctions on Kusama were completed in July. All five of the winners – Karura, Moonriver, Shiden, Khala, and Bifrost – have a dedicated parachain slot on Kusama. 
The sixth parachain auction will begin on September 1st to allow the Kusama community members enough time to unstake KSM for their auction bids and to participate in crowdloans. The auction times are scheduled for 12:00 pm GMT on Sept. 1, 8, 15, 22 and 29.
Here are three of the most promising Polkadot projects worth watching out ahead of the second batch of Kusama parachain auctions. 
1. Centrifuge
This is one of the most exciting Polkadot projects. Centrifuge is a decentralized asset financing protocol. Users can tokenize their most experimental assets such as NFTs, invoices, and even undiscovered assets; and use them as collateral to access financing. The platform connects borrowers and lenders transparently and cost-effectively. 
Altair is Centrifuge's canary network for financing assets on Kusama. It's a bridge from Centrifuge to Kusama, allowing users to tokenize real-world assets and finance them on the Kusama network. 
Altair is an experimental network for people who want to test the boundaries of asset financing on blockchain. Its codebase is nearly identical to the Centrifuge Chain, just like Kusama is to Polkadot. Centrifuge has the highest total value locked (TVL) in the Polkadot ecosystem.
To ensure interoperability and greater liquidity, Altair will bridge across the Kusama, Polkadot, and Ethereum ecosystems. The interoperability will allow assets to access financing wherever it is available. 
AIR is the native token of Altair, which can be used to govern the development of the platform, secure the chain, and pay for transaction fees. The token supply will be 425 million at launch. The AIR tokens will be minted over time to incentivize chain security.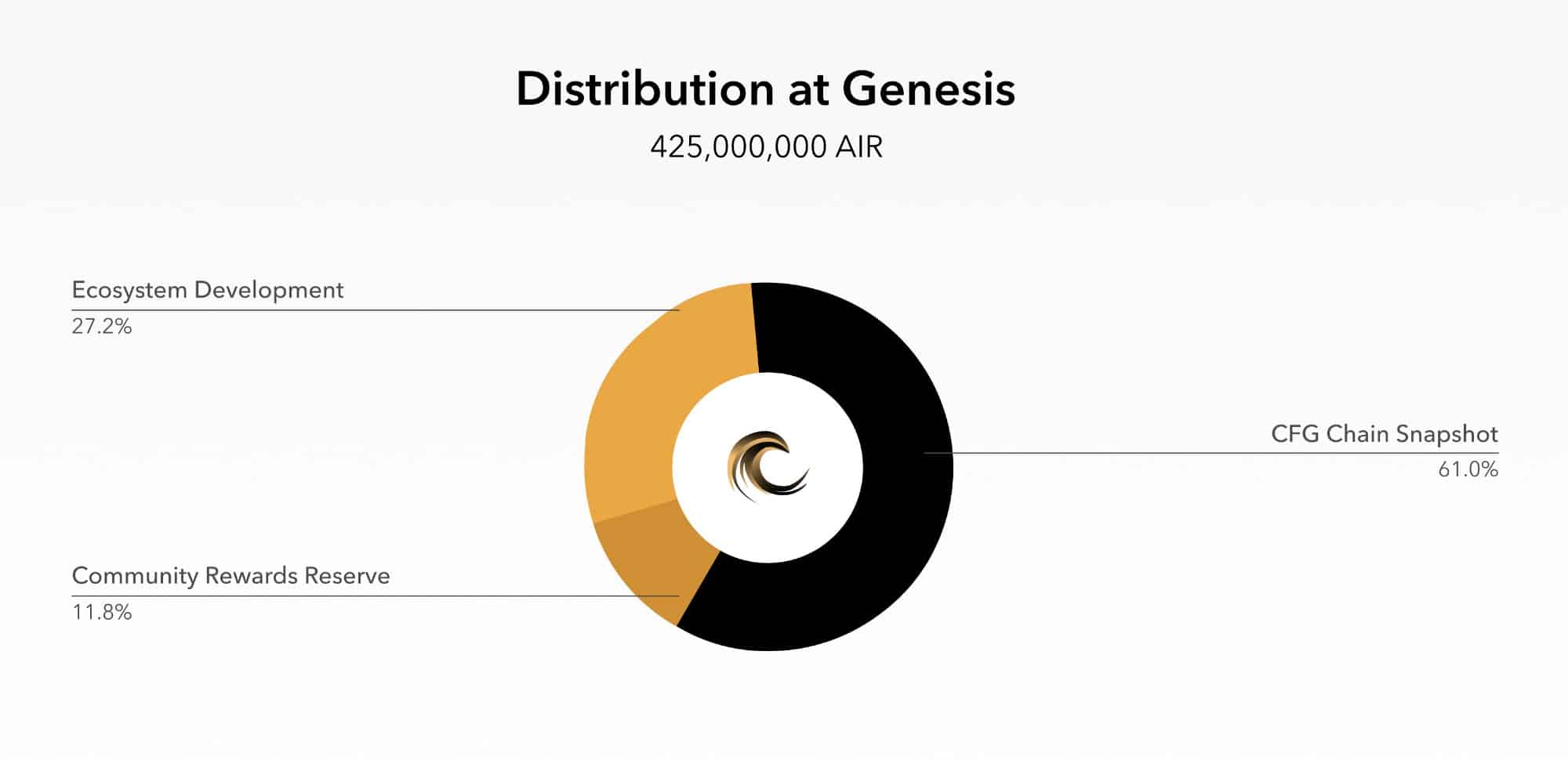 (Image source: Centrifuge)
2. Darwinia Network
Darwinia Network is a fully-decentralized web3.0 cross-chain bridge hub built on Polkadot. Crab is its canary network on Kusama. Notably, Crab is the first blockchain in the Kusama ecosystem to support cross-chain, smart contracts, and NFTs. Darwinia facilitates the transfer of value and assets across different blockchain networks. 
The project focuses primarily on DeFi, NFTs, and gaming assets. It uses the Interstellar Product Coding standard to tag and assign a single identifier ID to unique objects existing on different blockchains. 
The RING token is used for payment and validation on Darwinia Network. However, CRING is the native token of the Crab Network. The CRING token holders can participate in on-chain governance and staking. The initial supply of CRING is set at 2,000 million at launch. 
Crab Network is compatible with the Ethereum Virtual Machine (EVM). Decentralized applications built on EVM can easily migrate to the Crab Network with little or no modification.
3. PolkaFoundry
PolkaFoundry is a one-stop hub for building DeFi and NFT dApps for the Polkadot ecosystem. PolkaSmith is PolkaFoundry's canary network on Kusama, enabling developers to create frictionless and borderless NFT and DeFi applications. It offers a bunch of tools, features, and services for dApp builders. 
PolkaFoundry is compatible with the Ethereum Virtual Machine (EVM), enabling users to seamlessly port their Ethereum-based applications to PolkaFoundry without worrying about the code changes.
While PolkaFoundry is based on the Polkadot network to serve enterprises and B2B applications that need dependability and stability, PolkaSmith is based on Kusama, which makes it more suitable for agile startups that are more inclined to experiment with bold ideas.
Conclusion
In just a short span of time, Polkadot has become the go-to platform for some of the most exciting blockchain projects. The parachain slot auctions are necessary because there are limits on how many projects could plug into the Polkadot Relay Rhain. Centrifuge, Darwinia Network, and PolkaFoundry bring real value to the Kusama and Polkadot ecosystem.