Polygon, Cere Network Partner with LiveOne to Launch NFT Platform and Utility Token for Artists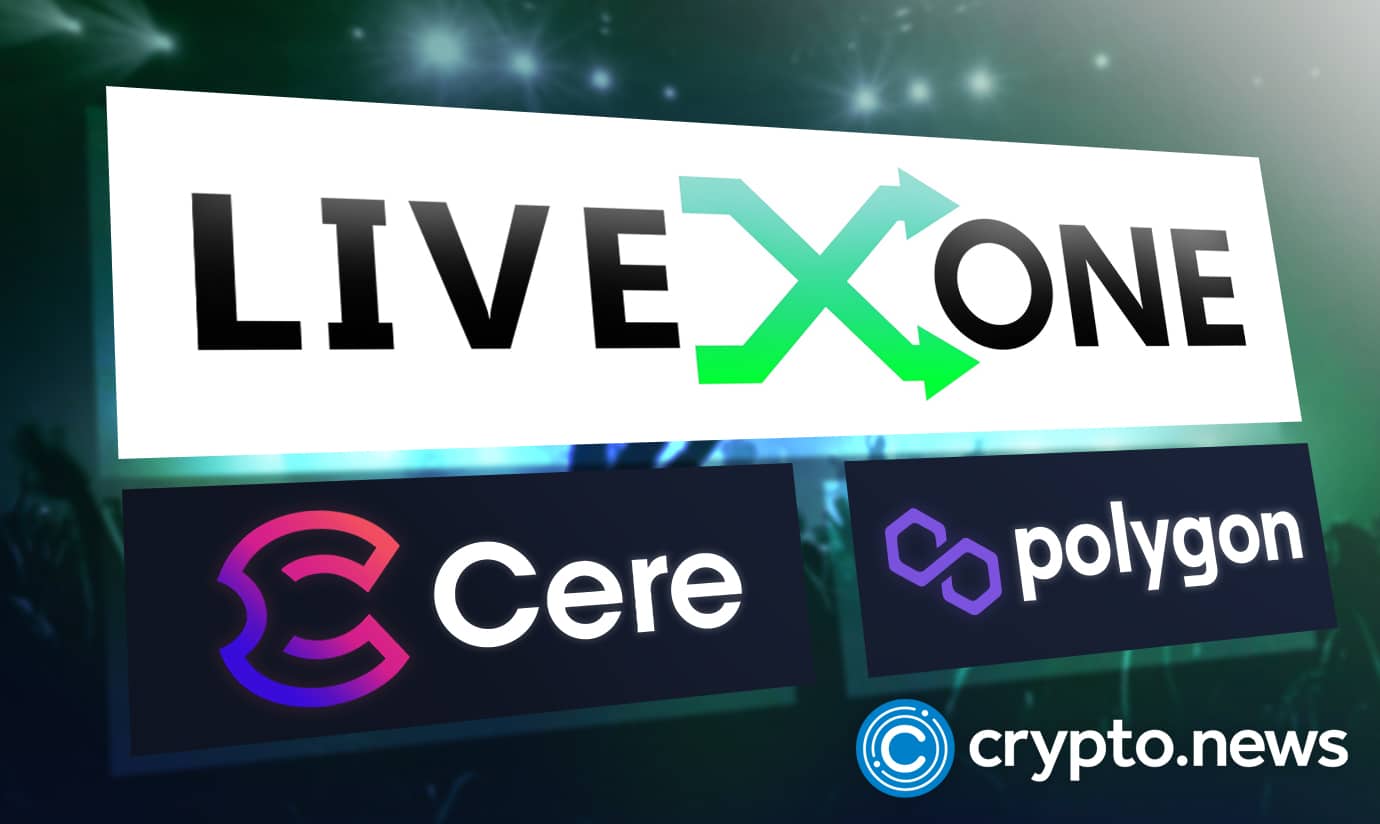 LiveOne, a leading creator-first, music, entertainment, and technology platform has joined forces with the top Ethereum scaling solution Polygon and Cere Network to launch its own membership token.
LiveOne to Launch Membership Token
LiveOne is committed to delivering premium experiences and content worldwide via memberships, subscriptions, and live and virtual events. Accordingly, the project has partnered with Polygon and Cere Network to bring a flavor of Web3 into its operations. Notably, the partnership with Polygon and Cere Network will enable LiveOne to launch its own membership token that will enable the platform users to enjoy its services in a refreshing way. Further, LiveOne has allied with NFT platform DaVinci, a joint venture of Polygon and Cere Network to enable its creators, talent, and artists to seamlessly launch NFTs and NFT-backed experiences and create LiveOne's NFT marketplace. It's worthy of note that the said NFTs will be minted on the eco-friendly, low-latency, Polygon blockchain. The soon-to-be-launched LiveOne membership token will be available to more than 2 million LiveOne paid and free members, shareholders, and artists.
About the LiveOne Membership Token
The token can easily be earned and redeemed across a wide array of activities, such as by spending time on LiveOne's platform, listening to music and
podcasts/vodcasts
, attending events or festivals, virtual and in-person meet and greets and purchasing merchandise, and by interacting across the LiveOne platform and metaverse. In addition, LiveOne aims to regularly airdrop discounts and unlock benefits to current holders of tokens and/or certain NFTs. Commenting on the development, Robert Ellin, Chairman, and CEO of LiveOne said:
"The digital marketplace is changing how artists and creators are monetizing content and connecting with their audience. As we shift to Web 3.0, we want to put the power directly in the hands of the creators and users. LiveOne has always promoted talent and fans first, and with blockchain technologies opening new doors for interaction, we are excited to offer artists and our members exclusive and deeper experiences."
Similar sentiments were echoed by Sandeep Nailwal, Co-Founder of Polygon. He said:
"By leveraging DaVinci, LiveOne has the potential to transform the creator economy, offering a more egalitarian route for artists to securely monetize their content while encouraging direct-to-fan interaction. Supported by Polygon, LiveOne creators will be able to mint, transfer, and sell their creations in a low-cost, efficient, and ecologically sound manner."
Cere Network CEO, Fred Jin noted that the current trending NFTs are "barely scratching the surface of what's to come." Jin added the partnership with LiveOne will help strengthen the ties between artists and their fans across the world.