Polygon Studios Inks Partnership with Amasa to Propel Play-to-Earn Gaming Adoption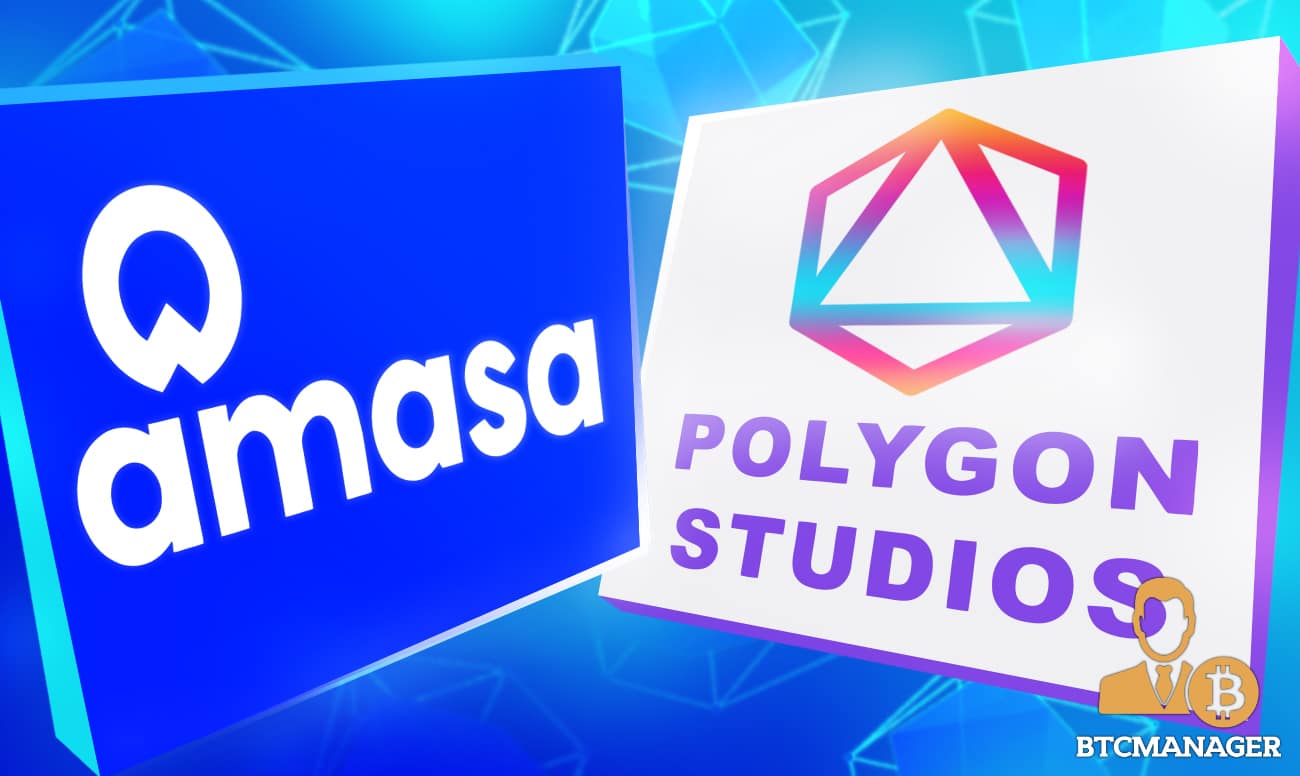 The world's first micro income stream investment platform Amasa today announced a partnership with Polygon Studios to foster the adoption of play-to-earn gaming and bootstrap the transition of game development and studio building from Web2 to Web3.
Amasa Partners with Polygon Studios
For the uninitiated, Polygon Studios is Polygon's offshoot that is focused on the Web3 gaming and NFT landscape. The Polygon branch has the long-term goal of accelerating the adoption of Web3 dApps and technologies.
Accordingly, Amasa aims to integrate with tools and wallet developments developed by Polygon Studios while also connecting with projects backed or developed by Polygon Studios.
With the partnership, both Amasa and Polygon Studios are committed to bringing Web3 gaming and NFT projects to the masses for wider adoption.
Commenting on the development, Will Birks, Founder and Core Contributor at Amasa, said:
"We're thrilled to be working with Polygon Studios on technical solutions towards our common goals of growing Web 3 gaming and metaverse ecosystems to the ultimate benefit of users globally."
Notably, Polygon Studios will leverage Amasa's expertise in pulling together different parts and pieces of the booming DeFi landscape to develop something that is universally accessible.
Amasa specializes in developing streamlined user experience solutions that will help the DeFi space to be more easily accessible to all and help the next wave of innovative and robust decentralized applications (dApps).
In addition, Amasa is determined to drive greater awareness and engagement surrounding play-to-earn gaming and NFTs and, as such, wants users to benefit by fully realizing the revenue and yield earning potential of these emerging spaces.
It is also worth noting that the alliance between Amasa and Polygon Studios further cements the relationship between the two projects as Polygon co-founder Sandeep Nailwal is an angel investor in Amasa.
The partnership also solidifies Amasa's ties with strategic investor Animoca Brands – a mutual partner of both Polygon Studios and Amasa.
About Polygon Studios
Polygon Studios is the gaming and NFT arm of Polygon focused on growing the global blockchain gaming and NFT industry and bridging the gap between Web2 and Web3 gaming through investment, marketing, and developer support. The Polygon Studios ecosystem comprises highly loved games and NFT projects including OpenSea, Upshot, Aavegotchi, Zed Run, Skyweaver by Horizon Games, Decentraland, Megacryptopolis, Neon District, Cometh, and Decentral Games.
Twitter: https://twitter.com/_PolygonStudios
Facebook: https://www.facebook.com/polygonstudiosfb
Instagram: https://www.instagram.com/_polygonstudios/
Telegram: https://t.me/polygonstudios
About Amasa
Amasa's mission is to empower people everywhere to capture and capitalise on the wealth building potential of micro income streams and DeFi. We are working to inspire mass adoption of Web 3.0 platforms that reward participants for their gaming, time, energy, attention, content, data and interactions.
We're doing that by building the world's first micro income stream investment app. The Amasa app will make micro income streams easy to capture, combine and access as a stabilised income, then amplify through user-selected DeFi investment options.
Combine. Stabilise. Amplify. All in the background of everyday life.
Website: https://www.amasa.io/
Telegram (Community): https://t.me/amasa_community/
Telegram (Announcements): https://t.me/amasa_updates/
Twitter: https://twitter.com/amasa_io/
Medium: https://amasa.mediu.com/