PolyStarter: Accelerating the Future of DeFi on Polygon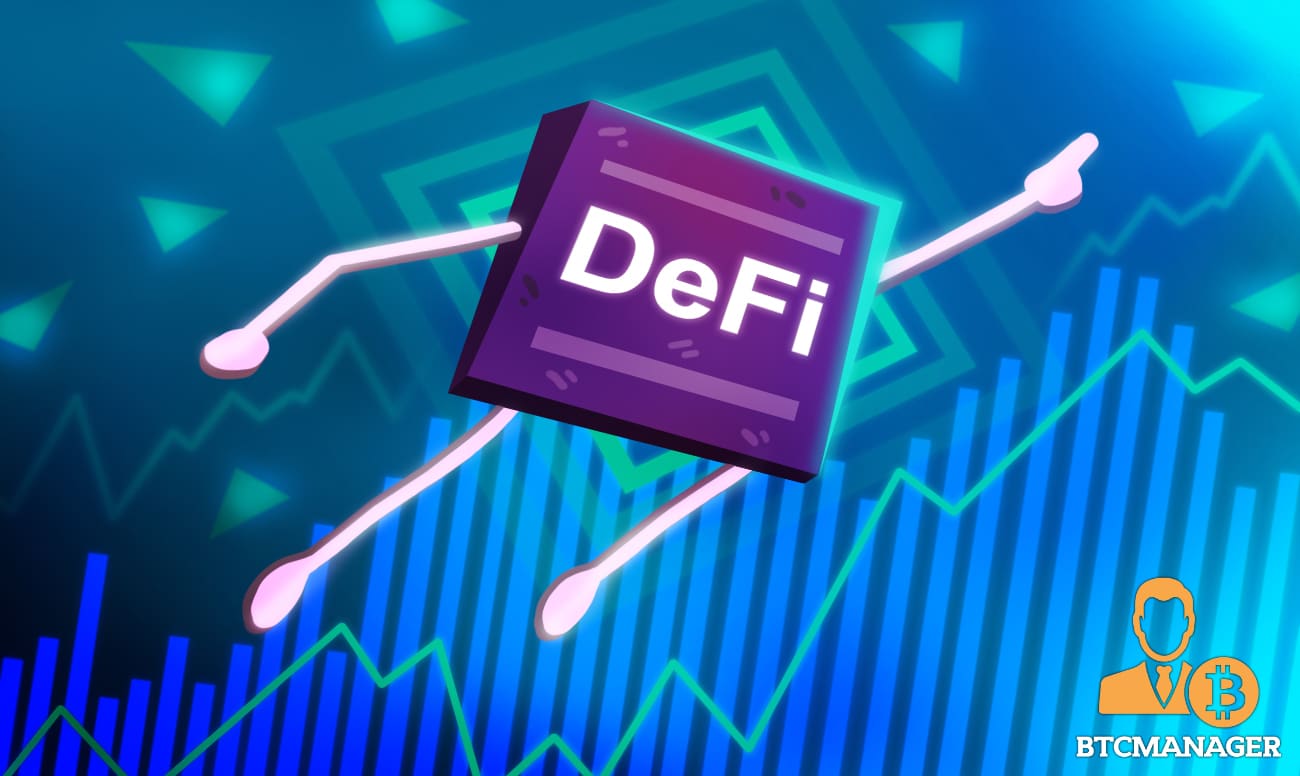 Polygon (Matic) has been making the headlines recently for all the right reasons. This interoperability and scalability solution managed to grow and outperform several major blockchain networks even amidst the infamous market crash of 2021. The high scalability, low gas fees, and giant throughput offered by the MATIC network have definitely worked their magic, and the network now has a budding ecosystem of promising DeFi projects.
To give wings to this budding ecosystem and propel it to the next level, we need a holistic launchpad that makes it easier for developers to build and launch their projects on it. This is exactly what Polystarter aims to do — empower projects to easily develop and scale their solutions and bring them to the right set of users.
The Polystarter team already has their first IDO scheduled for the weekend, and investors can participate by registering for the same. 
PolyWhirl is a truly decentralized ecosystem for private transactions, allowing users to conduct private transactions on the chain while avoiding wallet linkage. It enables funds to be transferred to a completely new address without revealing the identity associated with any previous wallets. It will be the first addition to Polystarter's roster.
Registrations for PolyWhirl start on 12 July 2021, 3 PM UTC. 
Polygon's Project Accelerator
Polystarter is a fully decentralized project accelerator built for the ever-growing Polygon network. The primary goal is to incubate and launch unique DeFi projects that add value to the community and network of investors. The platform will essentially connect promising early-stage projects with potential investors and venture capitalists to take them to the next level of growth.
Standout Features of Polystarter
– Thoroughly vetted listings: All projects launched on the network go through a rigorous process of screening and examining to ensure that they are unique, promising, and worthwhile for investors. 
– Pre Launch fundraising: Projects selected through careful examination have access to pre launch funds until they have a deployable contract. 
– Bootstrapped Liquidity: Projects launching on the network will have locked liquidity for a period, and time and will also get assistance with liquidity hunting. 
– POLR Accelerator Program: Through its signature accelerator program, Polystarter provides complete launch support to projects with the help of production tools, developmental resources, and community support. 
– Staking Platform: Investors can participate in presales of projects by staking their POLR tokens in an user-friendly, interactive staking platform. Allocations to projects will be decided according to the tier system packages they choose.  
Powering New-Age Crypto Projects and Investors
With a unique set of features, Polystarter can significantly boost the growth of upcoming crypto projects, alongside offering promising investment opportunities to its community of investors. 
To ensure the safety of the investors and the legitimacy of the projects, a portion of the funding granted to the project will be set aside for an insurance risk fund that protects investors from failed project launches. Polystarter also sets individual limits, and fair delivery methods to protect investors from presale dumps and whales who sell for quick profits after launch. 
POLR – The Native Token
The native POLR token is the driving force behind the entire network. Along with early access to token launches, holders of POLR also get governance rights and can vote on developmental decisions. Also, it is by staking POLR tokens frequently that users become eligible for the insurance cover. 
All holders of the native $POLR token will also have preferred access to presales, public launches, and seed funding of projects. Through a tiered system favorable to everyone, community members can participate in and benefit from the growth of new projects.
Onward and Upward
The scalability and interoperability of blockchains have been a major concern for blockchain developers. Now that Polygon brings these into the DeFi ecosystem, there's a rapid increase in the number of developers building and launching projects on this network to take advantage of its standout features. 
As a decentralized accelerator and IDO platform, Polystarter can help these realize the DeFi dream and launch their project in a fair and transparent manner, circumventing the biases and hurdles of centralized platforms. Besides, investors are also set to benefit greatly by getting to invest in some of the leading Polygon projects.